— -- A Utah school's camera captured the emotional moment when an 11-year-old student learned that she was going to be adopted by her foster family.
Tannah Butterfield leaped into the arms of her school's office manager, Jackie Alexander, after hearing the news.
"All that excitement, joy and happiness that you see in Tannah went right through to me," Alexander, 45, told ABC News today. "We could not quit embracing. She just held me tight. It was pure joy at its finest."
Alexander, an employee at American Heritage of South Jordan in Utah, said she's known Tannah, a sixth-grade student, for nearly two years.
"She's just one that I've made a little bond with and it's lasted," Alexander said.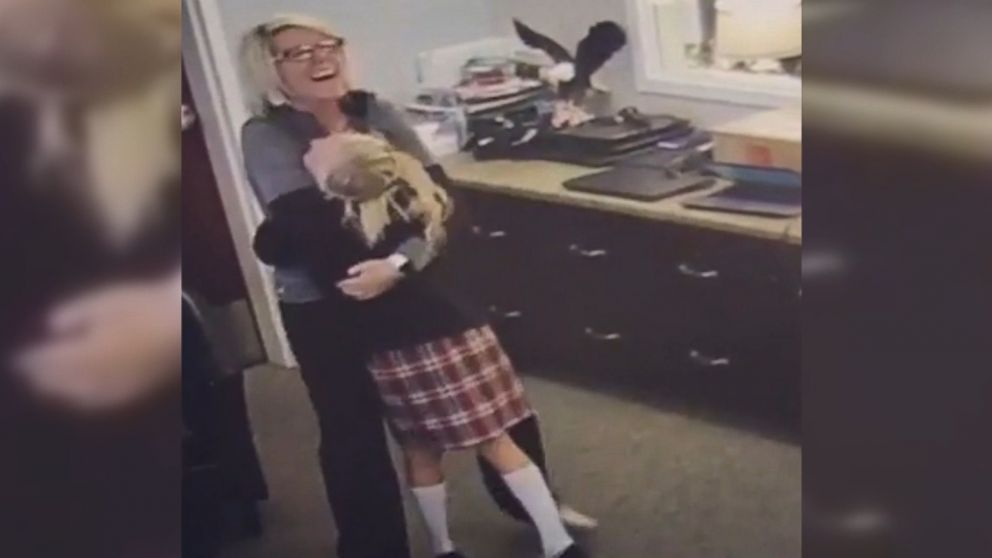 On Oct. 2, Alexander received a phone call from Jen Fisher, Tannah's foster mom, and asked her to share the good news with Tannah that she and her husband, Jeff, would be officially adopting her.
The Fishers had been Tannah's foster parents for two years.
"[Jen Fisher] had called to tell me that everything had went well in court that day, that Jeff and her were going to adopt her and the rights were [removed] from the biological parents," Alexander said. "She was just so worried and didn't want her to wait any longer, so that's where I got to play a small part."
Jen Fisher of West Jordan, Utah, told ABC News that seeing Tannah's reaction on video was priceless.
"We were just shocked," Jen Fisher said. "I did not expect that from Tannah. It was amazing."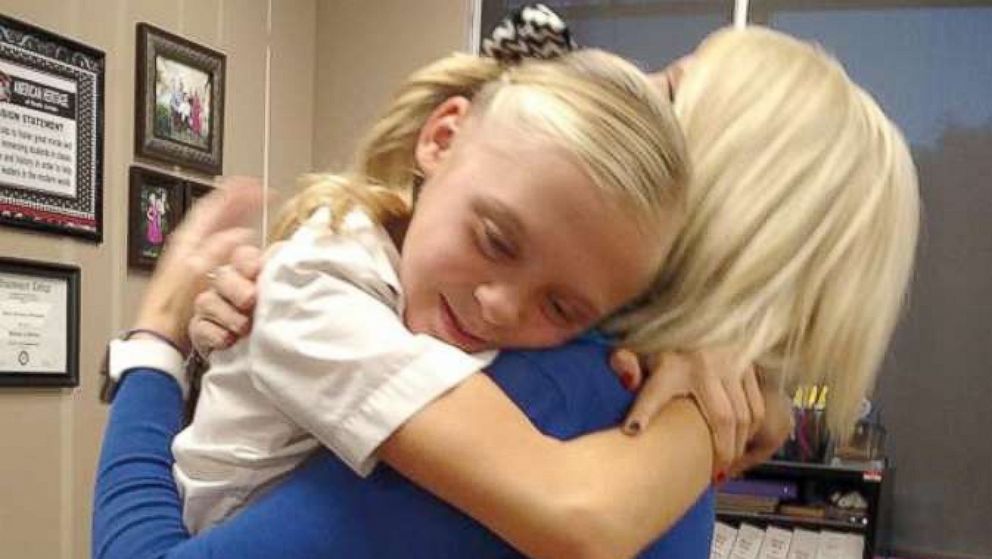 In addition to adopting Tannah, the Fishers will also be adopting her siblings, Teagun, 6 and Tallie, 2, as well.
The children will join the Fishers' biological son and daughter Aiden, 13 and Macy, 10.
"We just loved them so much," Fisher said. "My husband and I had a lot of infertility problems and we had wanted more."
"This kind of fell on our lap," she added.
The couple said they hope the adoption will be finalized next month.