— -- Patricia Truel found a way for her son with special needs to make his own way in life — through cupcakes.
When 12-year-old John Truel comes home from school, he greets customers, prepares orders and helps his mom wash dishes at their store Cupcakes on 8th. John has Down syndrome, and Truel said the shop began as a way for her to have a side project that allowed her to stay home with him.
"In 2009, I decided that I needed something more than just being a mom," she told ABC News. "[Baking is] enjoyable but I can still stay home."
In the early days of the business near Columbus, Ohio, Truel would deliver home-baked cupcakes to local customers. It was an instant hit -- with an order for 48 dozen cupcakes coming in just the fourth week. Truel knew she wanted to continue the enterprise as John grew up.
"[I thought it] was really fun and it's something I can teach John to do in the future," Truel said.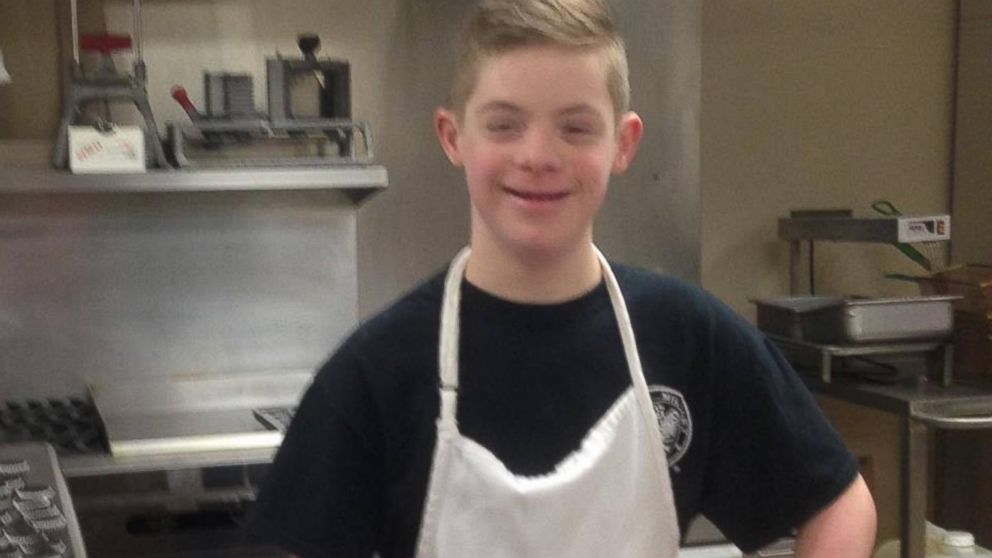 After leaving Ohio for a stint in Long Island, the business finally has a permanent location at Cupcakes on 8th in Marshfield, Wisconsin, where the family moved for John's father's job.
Truel bought a 336-square foot site, the perfect size for the manageable-sized project she wanted for her son.
"I wanted something small scale that he could handle in the future," Truel said.
Cupcakes on 8th opened its doors March 11, and John has assumed many responsibilities since. In addition to greeting customers and keeping the shop tidy, he also runs the register. He keeps any tips he earns. There's also no shortage of sweets for him to try around the shop.
"Peanut butter and cinnamon cupcakes," John told ABC News when asked what are his favorite treats.
Truel hopes the shop becomes an even bigger part of John's life as he gets older. She expects him to be able to handle most of the duties himself one day, and said they'll perhaps even hire more employees with special needs.
"The plan is for him to be able to run the shop," she said. "He's just 12, so I don't know exactly what [the shop] is going to do."
Giving back to the community is important to Truel, especially with the public support she and John have received at Cupcakes on 8th. She plans to throw a community birthday party with free cake and activities when John turns 13 later this year.
"I really believe if they support you, you should support them," she said.