— -- An Australian Cattle Dog was rescued this month in California after waiting in the yard for his deceased owner, officials said.
Ricky Bobby, 13, was found outside a boarded-up home in Mojave, according to Zach Skow, founder and executive director at Marley's Mutts Dog Rescue in Tehachapi, California.
"We named him Ricky Bobby because it was ironic," Skow wrote to ABC News, referring to the fictional race car driver from the movie "Talladega Nights."
"He is so big and fat but when he walked on a leash, tried to run," Skow said, noting that the dog is 108 pounds. "He likes to try and go fast, but just can't quite get there."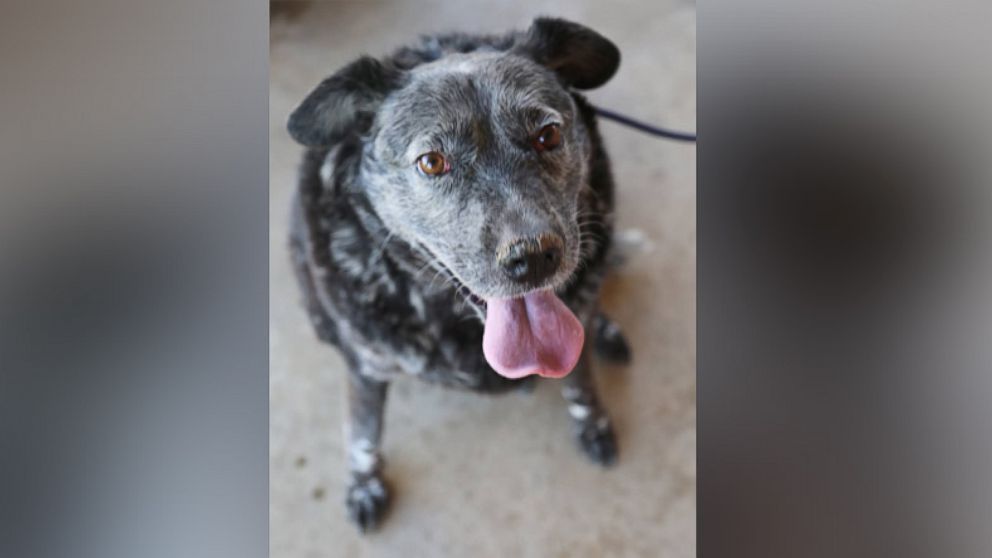 He was fed hamburgers and Spam by a neighbor who was helping the pooch survive. Ricky Bobby had been waiting out in the yard for his owner, who had died months before. A neighbor had alerted Skow about the dog's situation, said Amy Klein, media liaison for Marley's Mutts.
"At first, he was very defensive, but is now starting to warm up to everybody," Klein told ABC News. "There's no thyroid problem or nothing, nothing. He's just obese. His foster mom is taking him for long walks and giving him the correct amount of food for a good diet."
Klein said Ricky Bobby has become more trusting of shelter volunteers and is currently searching or a forever home.
"We WILL get him adopted," Skow said in his email to ABC News.