— -- A pair of twin sisters from South Carolina were honored at their middle school this week for bravely assisting their mom with the unexpected birth of their baby sister.
Nykiaya (Kiaya) Williams-Brown and Nykailyn (Kailyn) Williams-Brown, both 13, each received a "911 Hero Award" for stepping in and following directions from the dispatcher who took their call.
"We were very proud of them and if they wouldn't have been there, I don't know how I would've had the baby come out happy and healthy," mom Marquita Gales of Rock Hill, SC told ABC News. "I want to thank Sullivan Middle School. They were the ones that let us come in and do the ceremony [for the girls] there."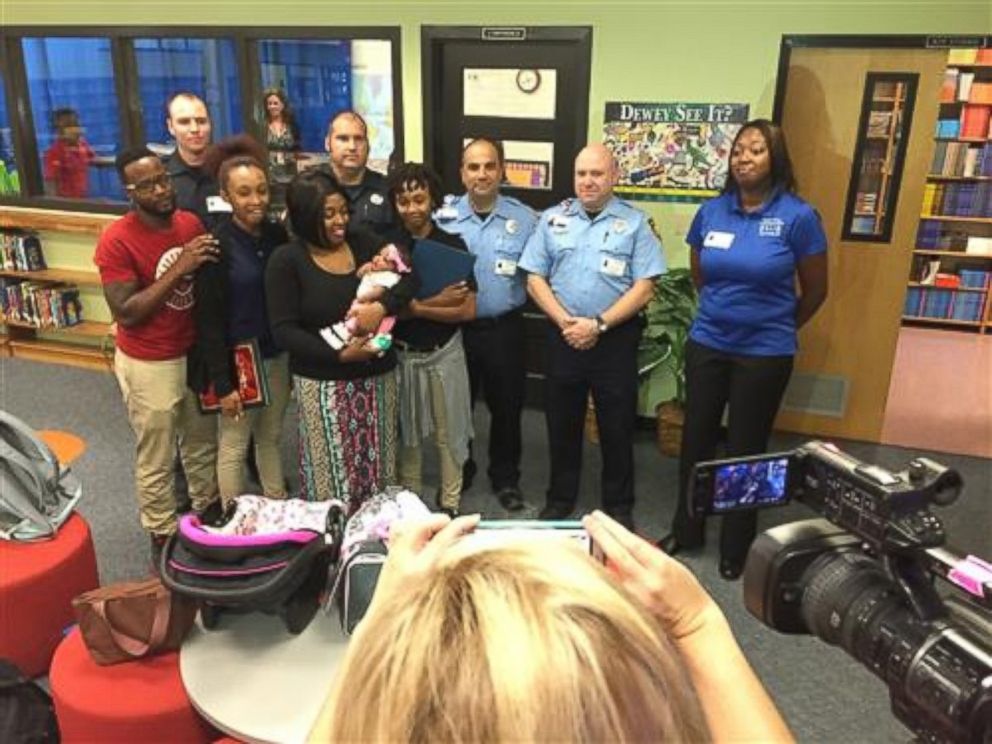 On Sept. 8 at 5:30 a.m., Kiaya and Kailyn dialed 9-1-1 after hearing their pregnant mother yelling in pain from the bathroom.
"I told the girls, 'I think I'm in true labor," said Gales, 32.
Soon after, Gales' water broke and her twins were taking instructions from Amanda Walker, a dispatcher for the York County Public Safety Communication, on how to help deliver the baby.
"I was just surprised at how calm they were," Gales said. "I was panicking...Kailyn was like, 'Mom, calm down. The 911 lady said you need to calm down.' As soon as I laid down, two pushes later and Kennedy was here."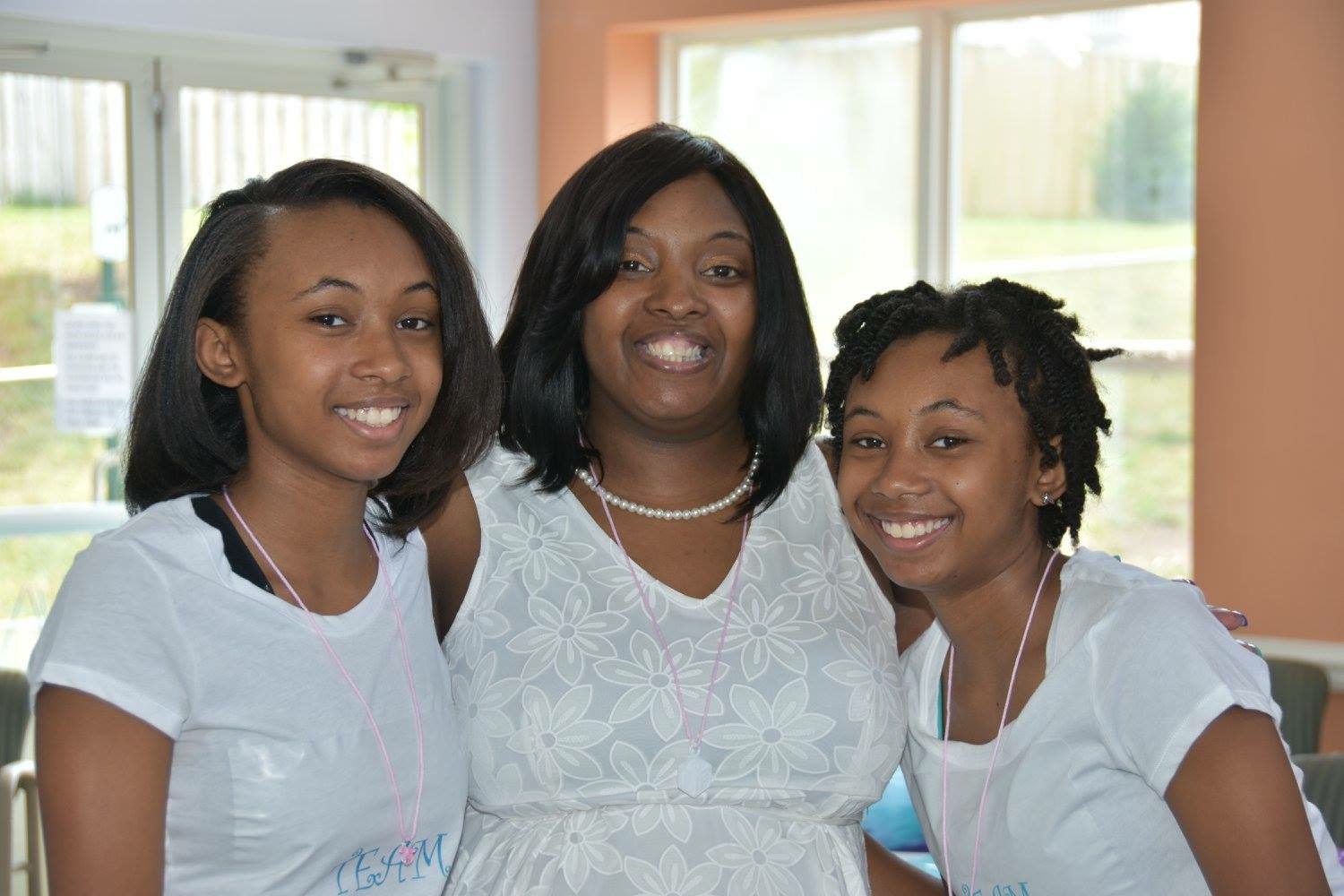 Kennedy Gales was born close to 6:30 that morning at 8 pounds, 4 ounces.
Dispatcher Amanda Walker later nominated siblings Kiaya and Kailyn for the 911 Hero Award. She has not yet responded to ABC News' request for comment.
Walker and York County emergency officials were all present for the ceremony at Sullivan Middle School's library Monday, to honor Kiaya and Kailyn with their special plaques.
The firefighters and paramedics who took Marquita to the hospital, and the school principal were also there to recognize the girls' bravery.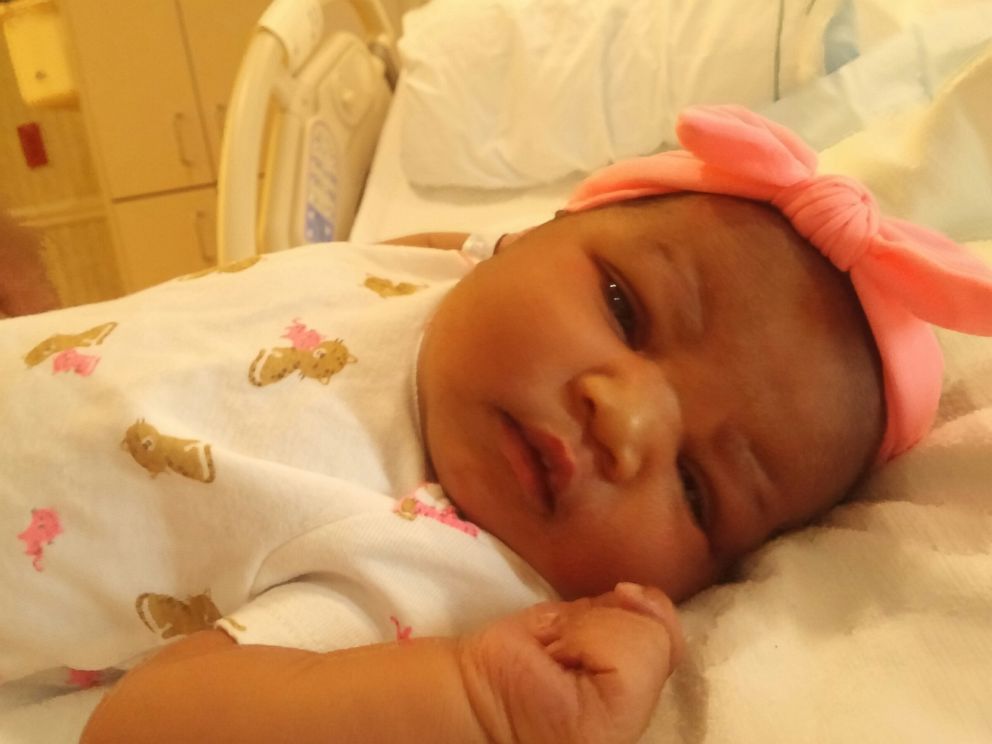 "When you saw the look on their faces, I think they realized the crowd was all for them and they got embarrassed like teenagers do," principal Shane Goodwin told ABC News of the 8th graders. "They're humble kids, just wonderful students. It was a privilege for me to have all those folks there at once so they can get that recognition."
The ceremony was televised in each classroom on the school's student-run morning news show, the Falcon News Network (FNN), Goodwin said.
Kiaya and Kailyn's awards are currently hanging over the fire place in their family living room, their mother said.