— -- A 15-year-old feline has found a forever home after a photo of him in a baby carrier caught the attention of animal lovers.
Dougie, the senior shelter cat, was adopted on Sept. 16 after spending a summer at the Animal Refuge League of Greater Portland in Portland, Maine.
"We had visitors all weekend long coming in to meet Dougie," said Jeana Roth, the shelter's director of community engagement. "We even had other cats go home because of the interest in Dougie and his reach, which was really great to see."
"He's extremely social," she added. "He gives kisses on command. He just wants the companionship of people."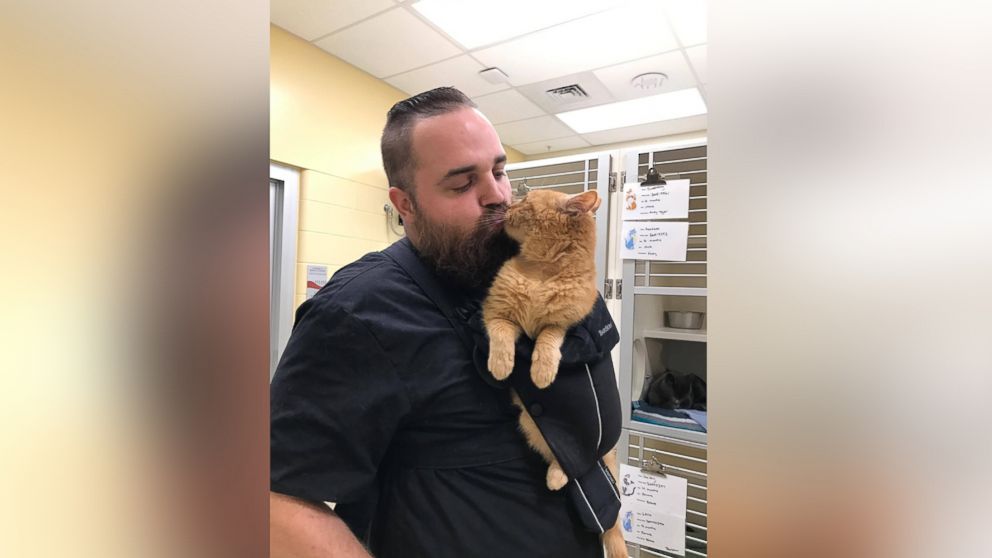 Because of his medical needs, Dougie was surrendered to the shelter by his former family in hopes he'd receive better care, Roth said.
After Dougie received treatment for a digestive disease, Animal Refuge League was able to place him for adoption.
Roth said Dougie loved being held so much, that shelter staff member Robert Weimer began carrying the cat in his child's infant carrier.
The shelter posted a photo of Dougie in the carrier on Facebook, where it attracted many potential families. Ashley Perkins, 31, of Springvale, Maine, who was the lucky one to take Dougie home.
"I had been looking at the website earlier with my mom. We said, 'Oh, my gosh, he's a little old man, and he needs a home,'" Perkins told ABC News. "Robert [Weimer] came up and asked me if I had seen the picture [on Facebook], and when we came in there, he had him in the BabyBjorn [carrier], and it was so cute."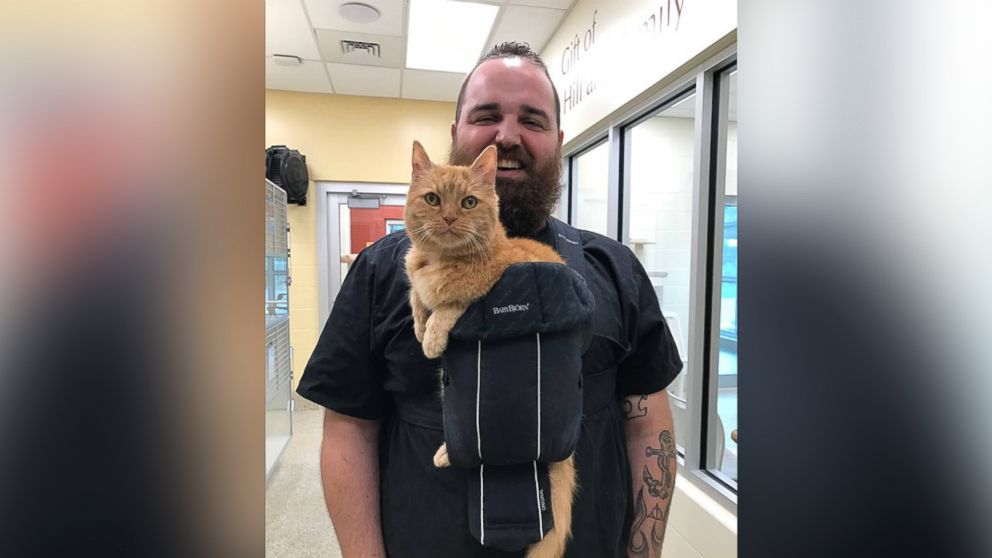 She added, "I looked around at the other kitties too, but nobody compared to Dougie."
Perkins said that Dougie still enjoys being held "like a baby" and is getting along great with her other cat, Jax.