— -- A massive 150-pound Oklahoma University football stadium cake made for groom Samuel Cox on his wedding day has gone viral.
Frosted Art Bakery and Studio in Dallas said they created the masterpiece using 60 pounds of fondant.
"If no one else will touch it, we'll get it. We're pretty known for doing anything big and giant," baker Bronwen Weber told ABC News of the epic cake, adding she is "still tired" from working on it all week.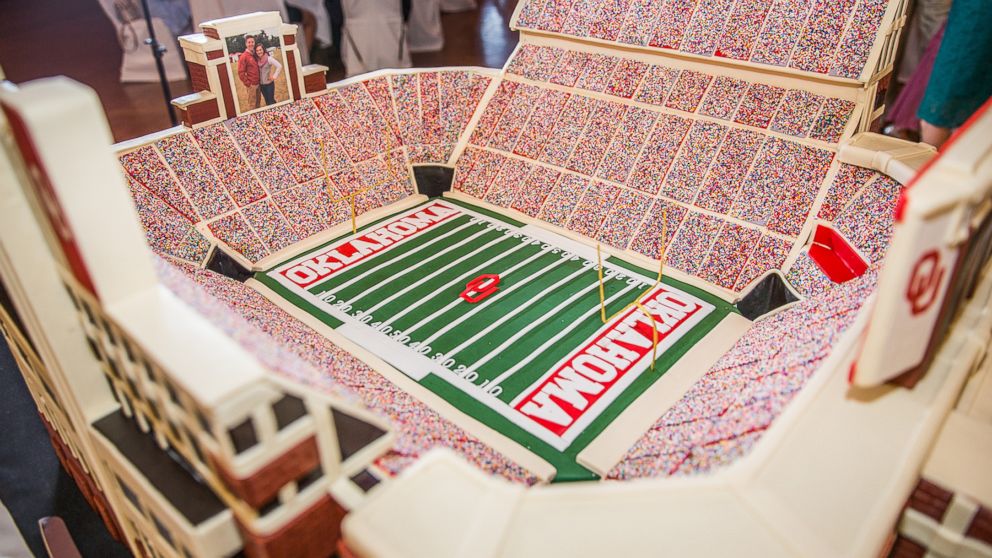 Bride Caddie Proctor is the granddaughter of a famous former OU football coach, Bobby Proctor.
"He was the legendary defensive back coach under Barry Switzer, who was an extremely well regarded coach from the 70s and 80s," said the groom's proud mom, Nancy Cox.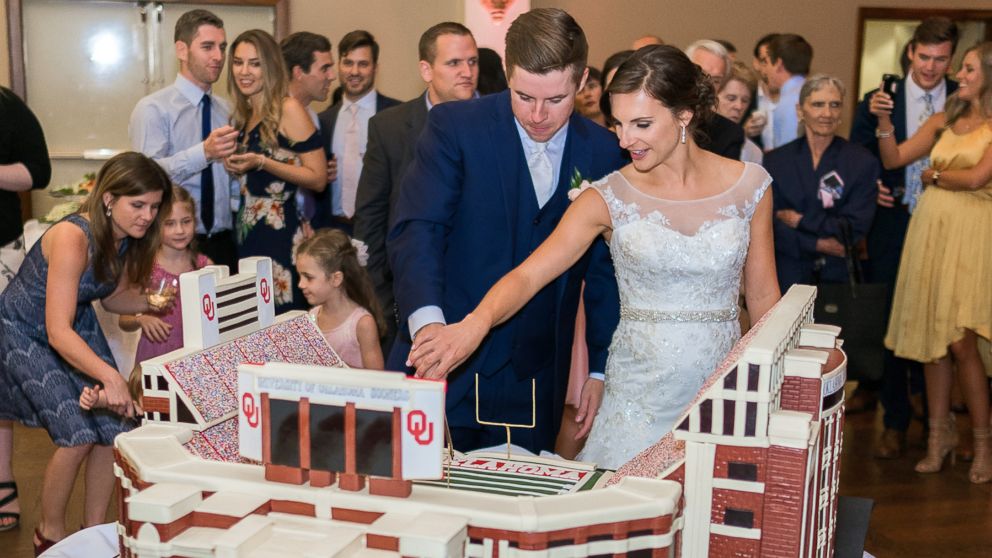 The newlyweds, who are currently honeymooning in Thailand, met after an OU football game. Both are die hard fans of the team.
"They met after the game on November 17, 2013, which was the OU/Iowa game, which is the one that was on the cake," said Cox.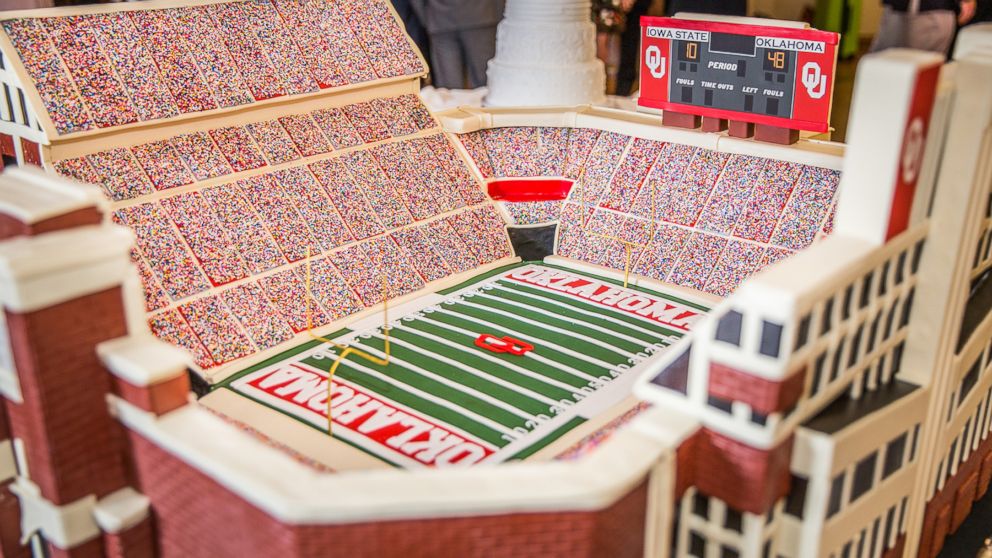 Weber transported the cake replica of Gaylord Family Oklahoma Memorial Stadium in a giant homemade box and positioned it over dry ice to keep it fresh for the four-hour drive north to Norman, Oklahoma, where the wedding was held.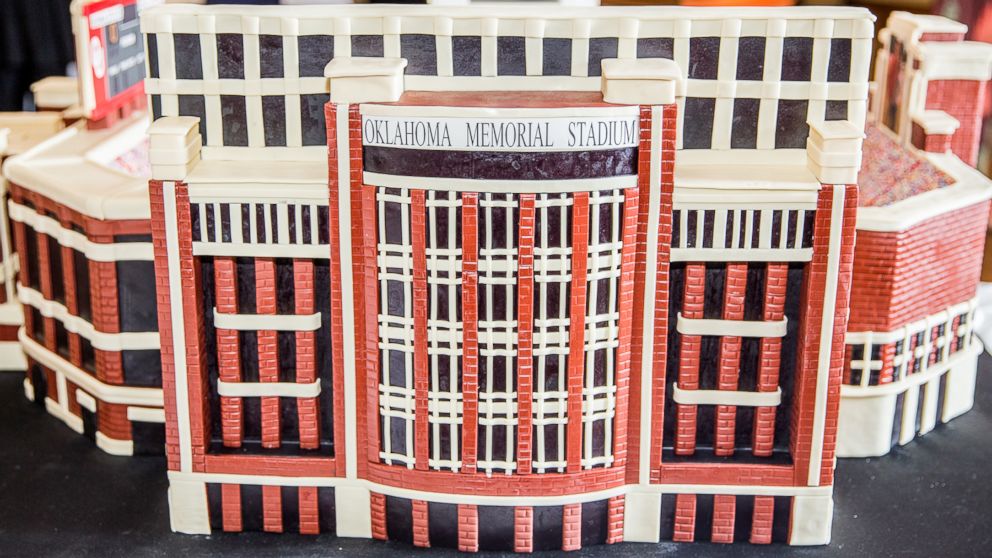 Tisha Pinder, who was part of the catering staff for the wedding, posted photos of the cake to her Facebook page, where they've gone viral with nearly 8,000 shares.