— -- Summer can be a busy time for parents who have to keep their children content when they're out of school.
CaféMom's Nacia Walsh appeared on "GMA" on Monday with easy do-it-yourself ideas to help you keep children occupied and happy:
1. DIY outdoor lanterns: Use empty condiment glass containers or mason jars to create colorful, vibrant lanterns. Decorate the containers with colorful tissue paper cut into fun shapes, then put battery-powered tea candles inside.
2. DIY sunburn remedy: It's inevitable that sometime this summer someone in the house is going to get a sunburn. Ease their pain by freezing store-bought aloe into ice cube trays and then placing one on the sunburned skin. As the aloe melts, it will cool the skin. Creating the cubes helps make first aid fun, keeping children engaged while healing them.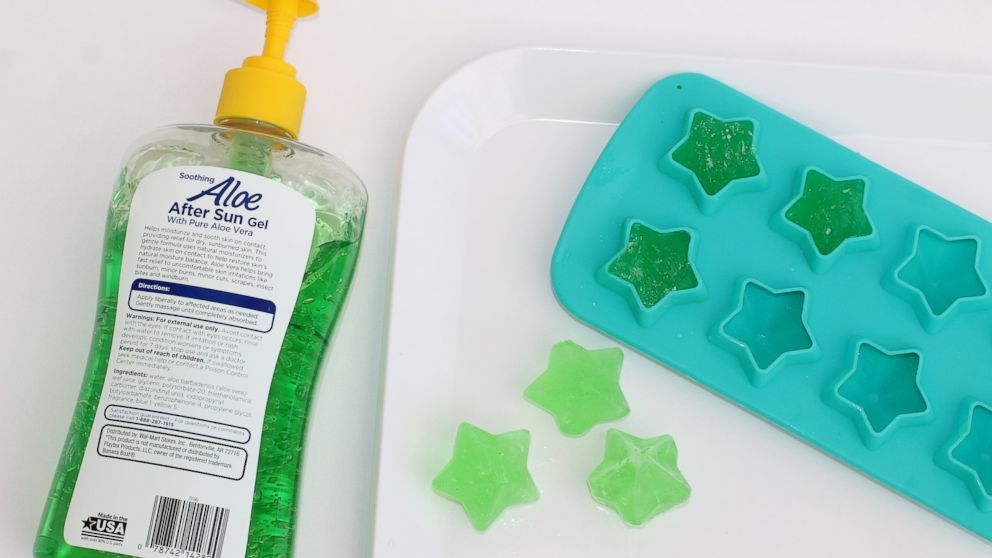 3. DIY marshmallow roaster: For a picnic out in a park, line a terra cotta pot with tin foil for an easy way to roast marshmallows with zero mess.
4. Squirt gun art: Purchase cheap water guns at a discount or dollar store, fill the toys up with water paint, set up an easel outdoors and let children release their inner Monets! This is an easy way to make them happy and clean-up is a breeze.
5. Home-made multicolored crayons: Take the wrappers off of 20 crayons, place them in a plastic bag and break the crayons up with a hammer. Line a cookie sheet with parchment paper, use cookie cutters and fill with crayon pieces. Leave the bag out in the sun for 3 to 6 hours so the crayons melt, then remove the bag from the sun and allow it to cool for an hour. Pop out the shapes and you have fun, multi-colored crayons. This is a good way to make use of broken crayons. It makes science cool and leads to fun rainbow art.
CaféMom also offered the following extra hacks:
6. Frozen water balloon cooler: For the next party, add a little flair to the cooler by using frozen water balloons to chill beverages. When the drinks are done, have a water balloon fight!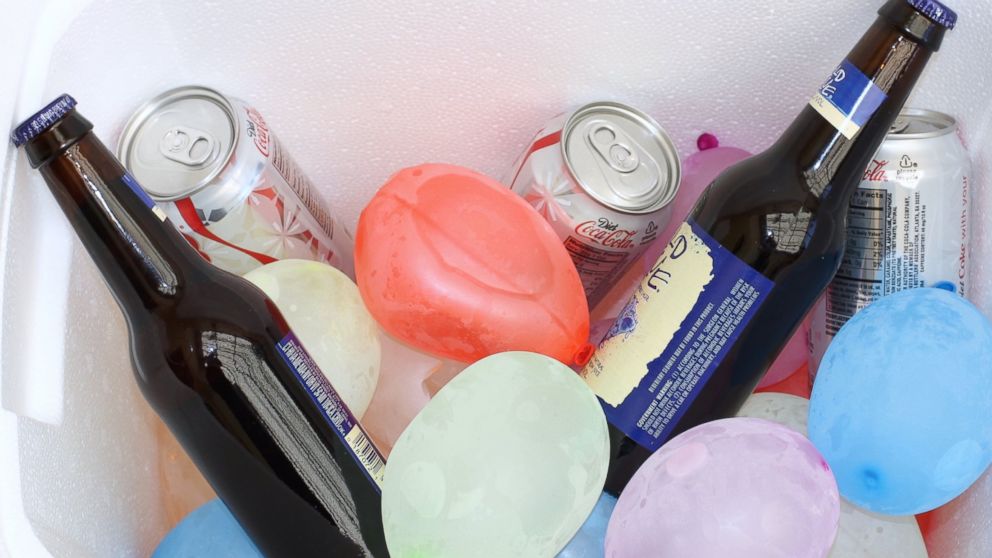 7. Bug-free lemonade: Stick a straw through the bottom of a cupcake liner and place it upside down on top of a cup. It's a clever and cheap way to protect drinks from pesky bugs.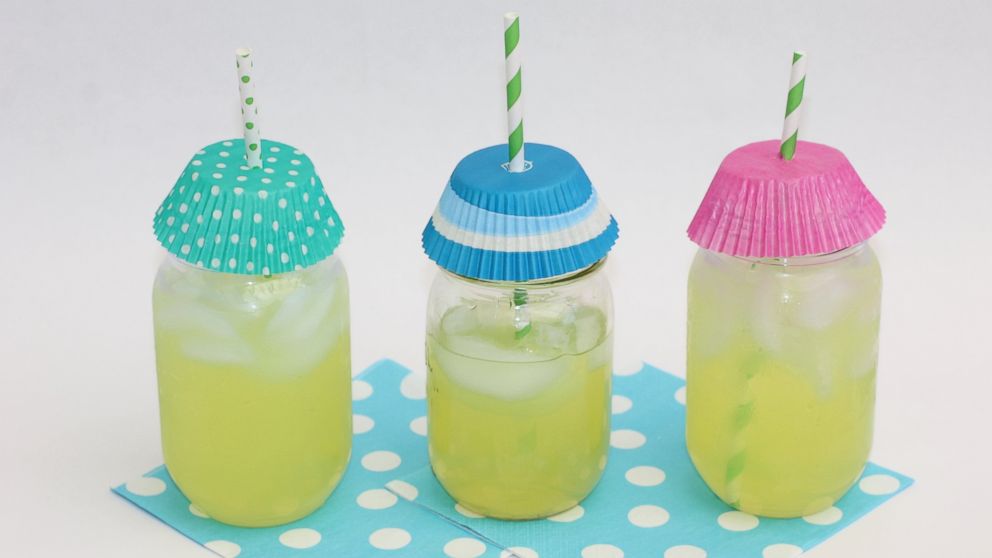 8. Burger labels: Make it easy for guests during the next barbecue by labeling the burger buns. Simply write "rare," "medium," or "well" on the bun with ketchup.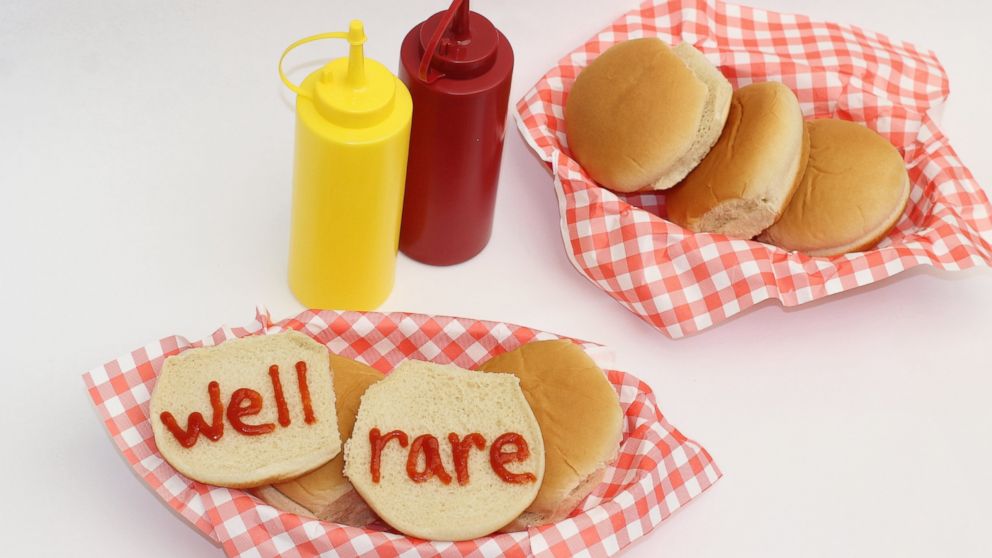 9. Pre-party ice cream prep: Scoop ice cream into lined muffin tins ahead of time and put them back in the freezer until it's time for dessert.
10. Self-draining ice bucket: Instead of using a typical ice bucket, place ice cubes in a colander on top of a bowl. As the ice melts, the water will strain through. Guests will always have solid ice cubes for their drinks.
11. Beach- and pool-safe phone pouch: Simply place a phone in a re-sealable zippered plastic bag and swipe away, while keeping the phone free of water and sand.
12. Natural bug repellent: Keep mosquitoes away by sticking cloves into lime slices and placing them in a bowl on the table.
13. Cool-down necklace: Cool the kids down while they are playing in the summer heat by making a necklace from cut sponges that have been soaked in water and placed into the freezer. When it's time to play, place the necklace around the child's neck.
14. Mess-free popsicle: With the tips of a pair of scissors, cut an "X" into the bottom of a cupcake liner. Then put the bottom of the popsicle stick into the liner. The liner will collect all of the drips.
15. Sandal saver: Those plastic sandals are cheap for a reason -- the toe inserts are notorious for popping out. Keep them in place with a plastic tag from your bread bag.
16. DIY sprinkler: For those who don't have a sprinkler but wish they did, make one using a 2-liter bottle. Just drill holes into it and connect it to the hose with duct tape.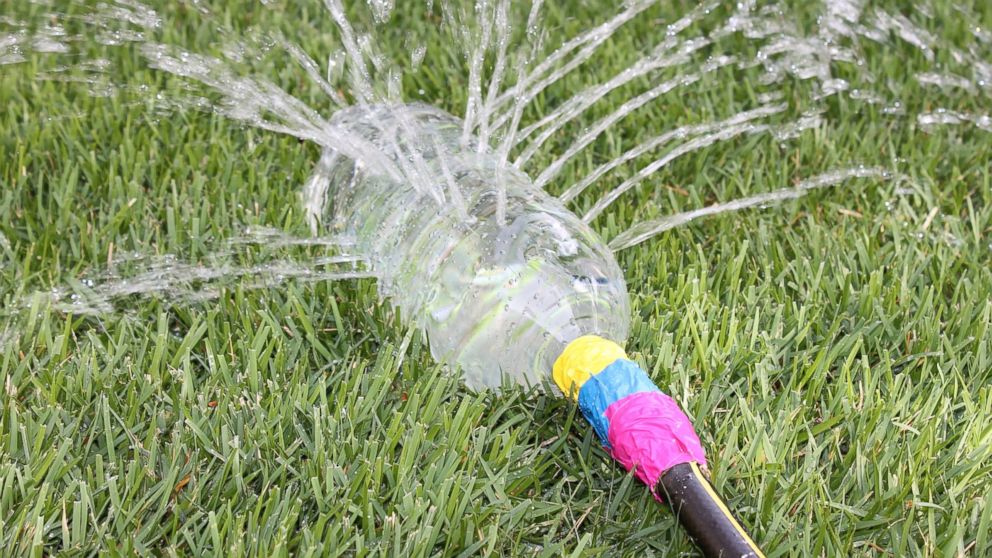 17. Easy strawberry top remover: Instead of wasting half of the strawberry by cutting off the green top, just stick a plastic straw through the bottom all the way through to remove the top.
18. No-mess watermelon slices: Cut a small hole at the bottom of a watermelon slice, push a thick popsicle stick into the bottom, and let children eat it like a popsicle.
19. Chapstick money holder: Instead of leaving cash or wallets in plain view while at the beach, clean out an old Chapstick container and unscrew the top part, then roll money up and place in side, then recap it and toss it into your beach bag.
20. Sparkler hand shield: Sometimes children are scared that sparklers might burn. Ease this fear by putting the metal end of a sparkler into a foam or plastic cup that children can decorate on their own. Be sure that the burning part of the sprinkler stays away from the cup or the cup may burn.
21. Glow stick lanterns: If you're throwing a nighttime barbecue, light it up with glow stick lanterns. Fill some old jars with water, crack the glow stick, and place it in the water and watch the water glow.