— -- Get ahead of the holiday game! Toy companies are offering a first glimpse at what may top the list for children this year.
Laurie Schacht of Toy Insider Mom has seen what's to come. Her team has put the toys through the tests and ranked the best of the best. Schacht shared her top 21 toys with ABC News' Amna Nawaz. Take a look and take notes!
1. Scoop and Learn Ice Cream Cart (LeapFrog) Ages: 2+
Children can pretend to run their own ice cream cart. The cart makes sounds and melodies and comes with a magic scoop and activity cards.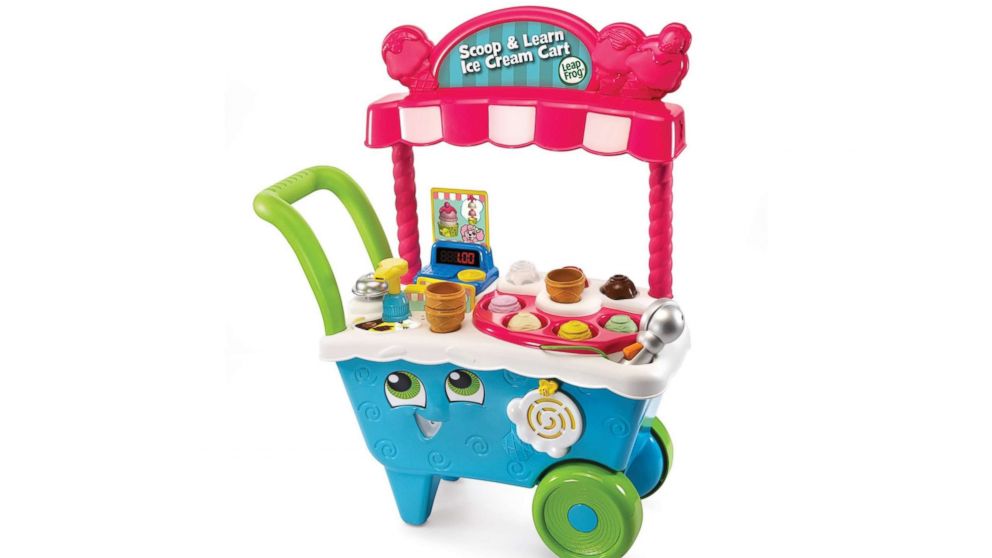 "This is really great. It is for our littlest ones," Schacht said. "Kids are going to get memory skills, sequencing skills. So it really is a lot of fun and a lot of great pretend play."
2. Go! Go! Smart Wheels Race & Play Adventure Park (VTech) Ages: 1-5
A remote control operates the race car with interchangeable tracks, playful music and sounds.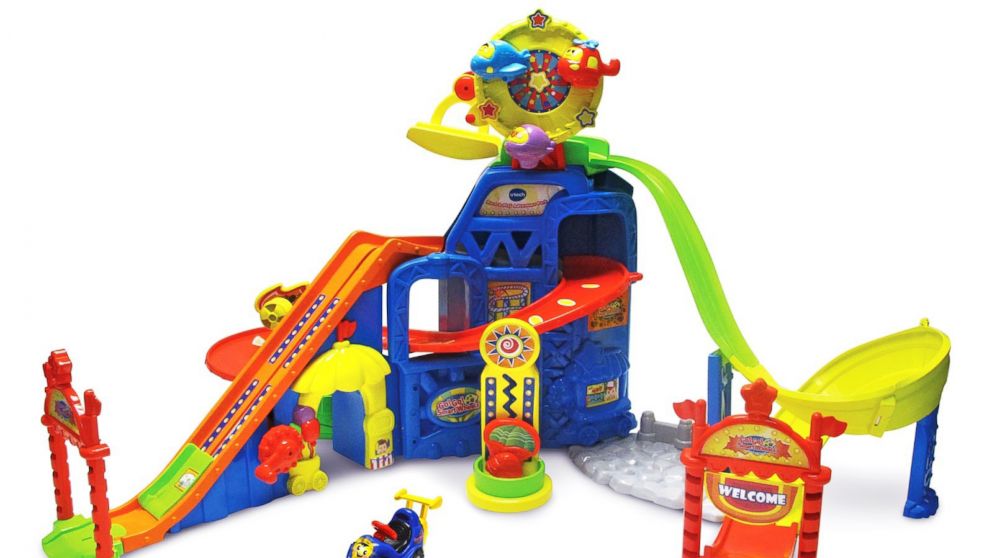 "There are smart points that give us lights and sounds and phrases. But best of all, there's a piece of track when you crank it up, it takes the car up to the top, it shoots down, goes down through the loop de loop and goes out and they do it all over again," Schacht said.
3. Thomas and Friends Super Station (Fisher-Price) Ages: 3+
This is the biggest Thomas Toy Trains playset offered by Fisher Price. The toy crane can be raised and lowered.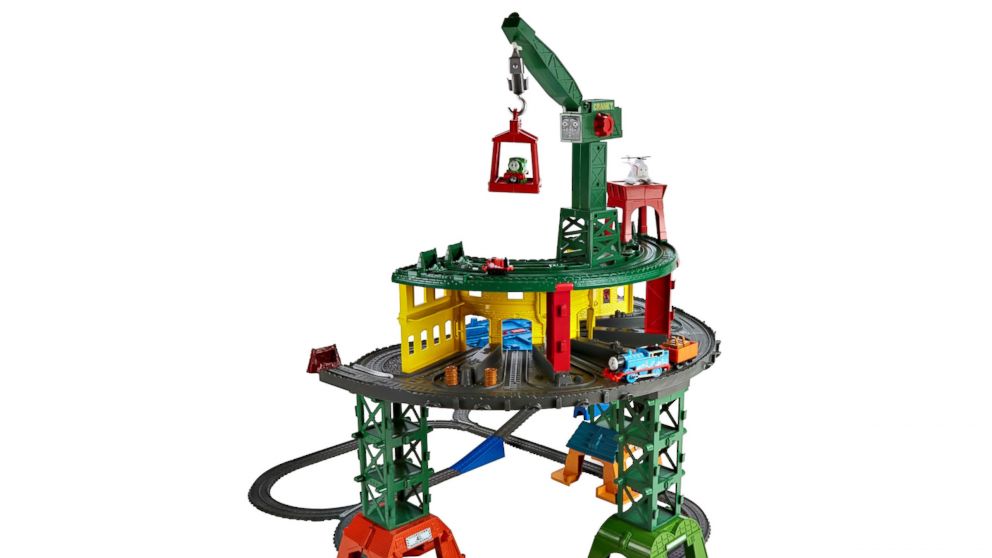 "They've actually made this track suitable so that any of the engines that your kids have will work on this whole Thomas set," said Schacht. "This will store over a hundred cars. So that's amazing."
4. FurReal Roarin' Tyler, The Playful Tiger (Hasbro) Ages: 4+
This motion animation animal comes with his own pull toy. When the toy is put in its mouth, the tiger will play with it.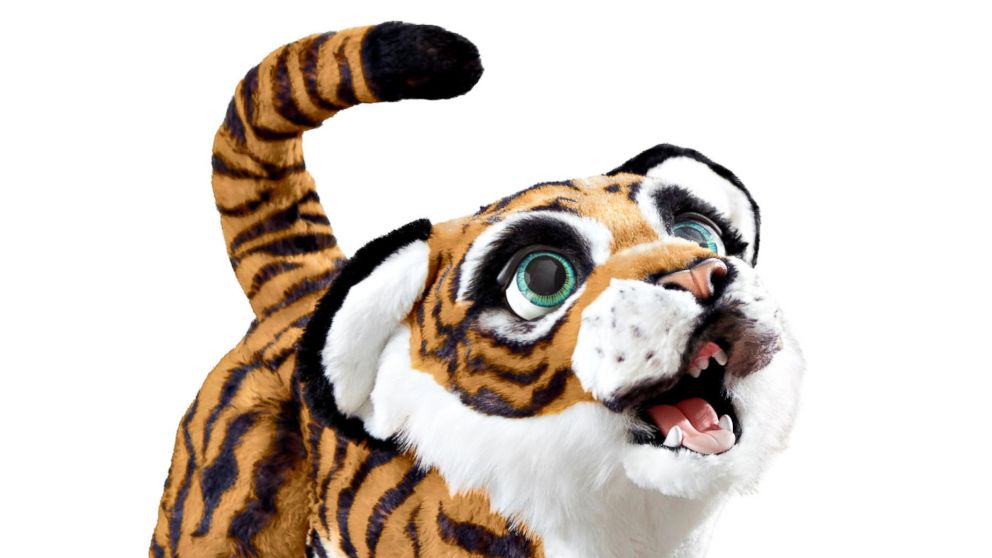 "He has over a hundred different sounds and motion animations. He's got touch points on his head," Schacht said. "If you roar right at him, he will roar right back."
5. Mickey Transforming Roadster Racer R/C (Jada Toys) Ages: 4+
This toy comes from a new show on Disney Junior called "Mickey and the Roadster Racers." The click of a remote transforms Mickey's regular car into a cool racer.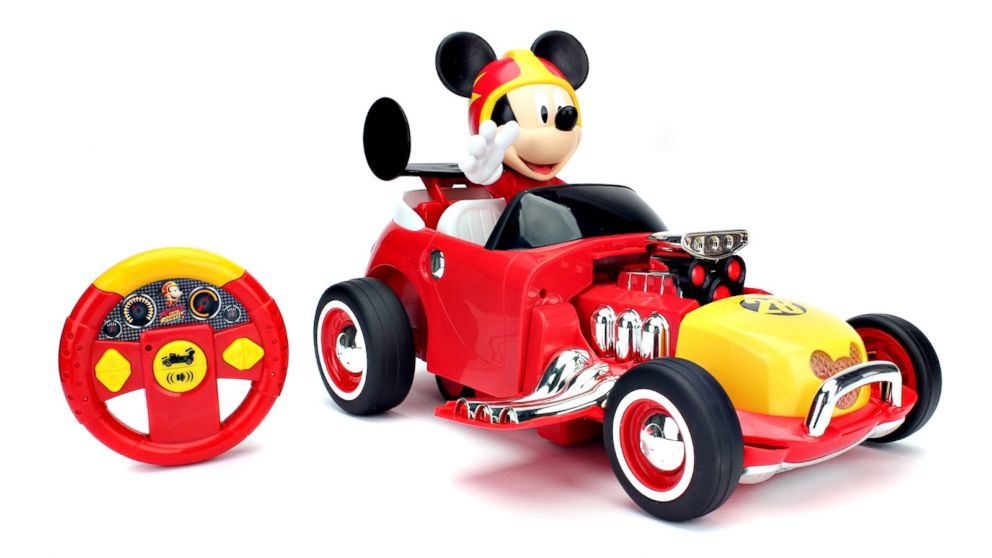 Schacht pointed out that as kids get older, "they don't just want the toys. They want toys that go with their favorite characters."
6. Peppa Pig Lights & Sounds Family Home (Jazzwares) Ages: 3+
Now children can have a bit of fun with the home of the British-animated character Peppa Pig. The home sets off lights and sounds with the press of one button.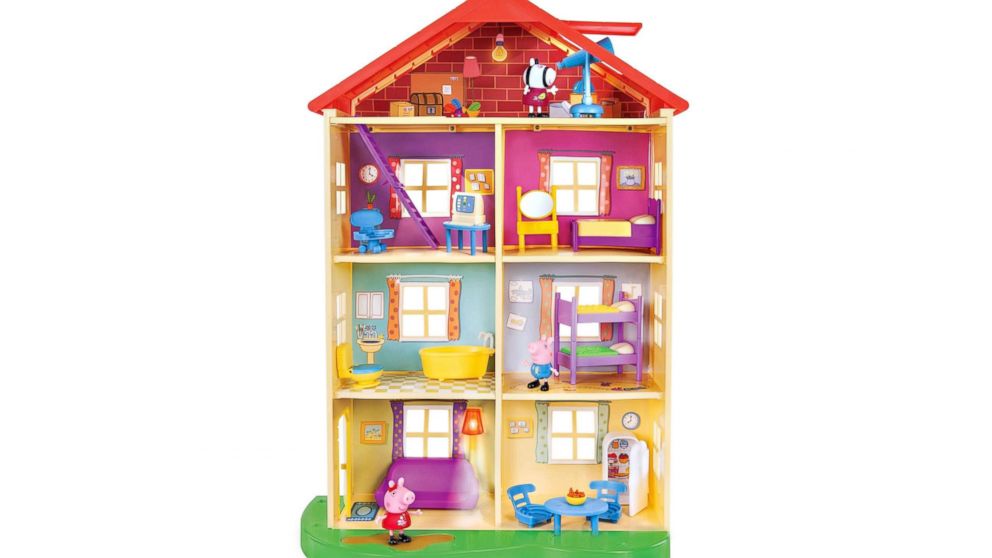 "It's only one button. The rest is all pretend play," said Schacht. "The house stands almost 2 feet tall. It's really just a lot of fun. Great play value."
7. Doc McStuffins All-In-One Nursery (Just Play) Ages: 3+
In the Disney Junior TV show, Doc's mom is having a baby. The new nursery toy is all about getting Doc McStuffins ready for their expanding family.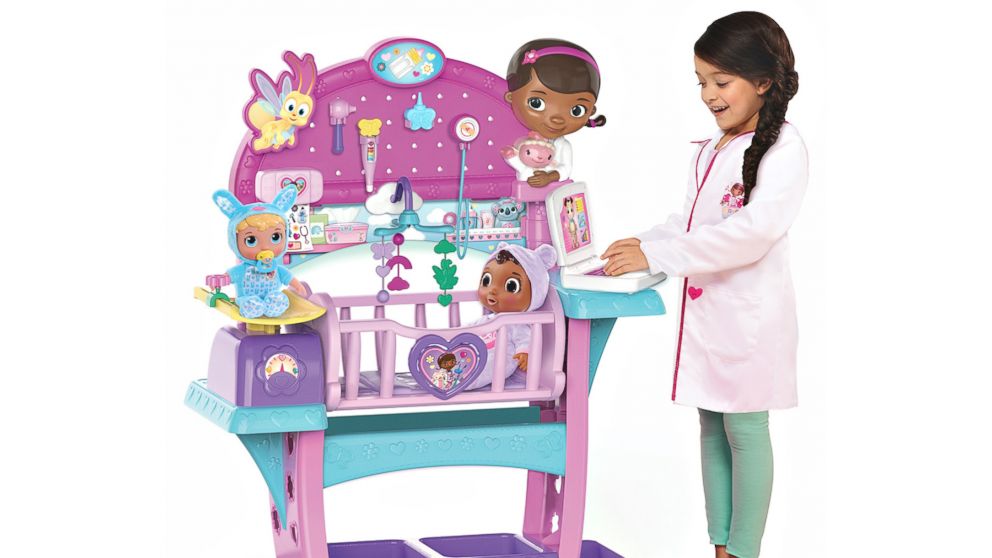 "It has everything you need," said Schacht. "It has a stethoscope and a scale and it even has stickers."
8. PJ Masks Rival Racers Track Playset (Just Play) Ages: 3+
Kids can play out adventures seen on the animated children's show "PJ Masks." The playset includes a Cat-Car vehicle, Catboy figure and Night Ninja Bus.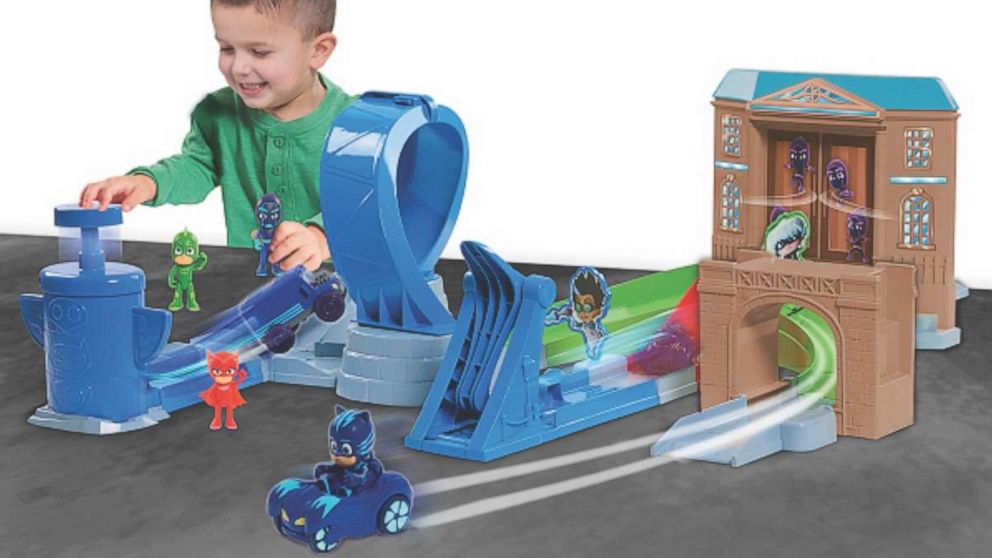 Schacht calls it "a lot of fun, great action for the kids."
9. L.O.L Surprise! Tots (MGA Entertainment) Ages: 4+
The collectibles craze is still in full effect. As children unwrap the L.O.L. Surprise doll, clues offer hints at which doll is inside. Feed or bathe the baby for an additional water surprise.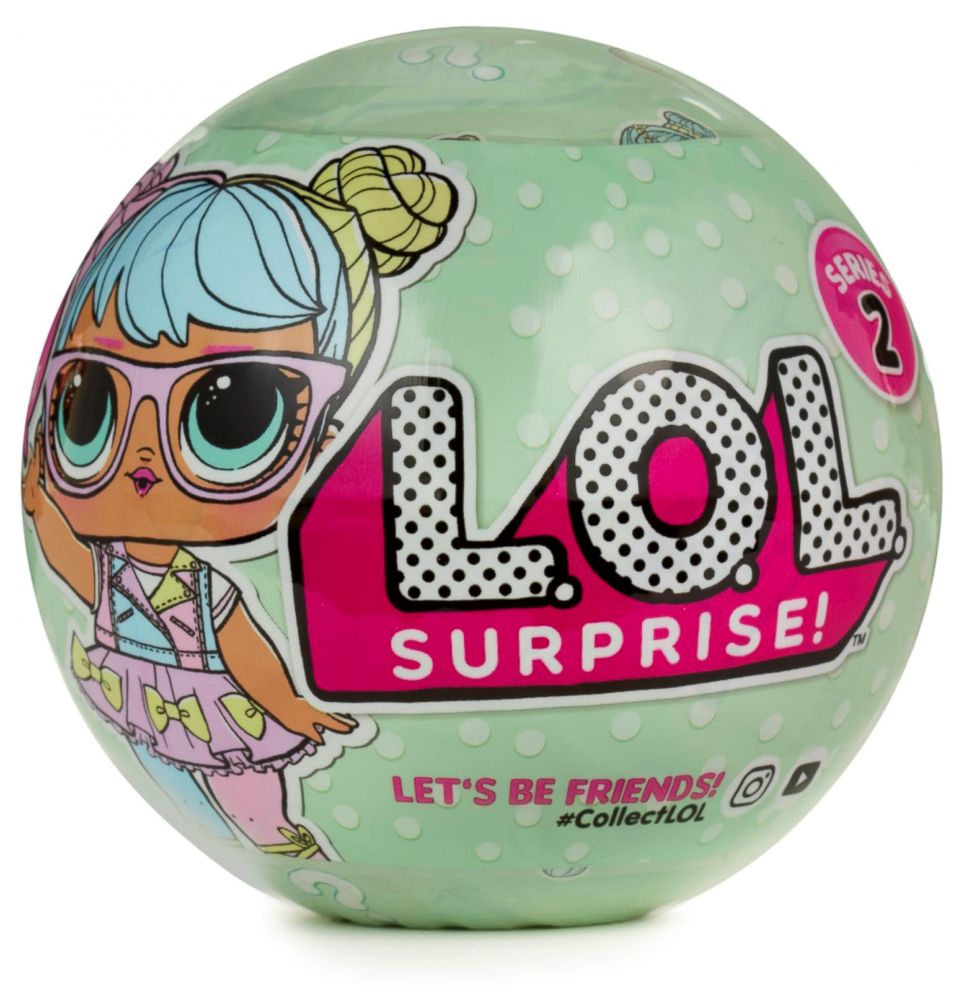 "Each one has a special reveal. So if you feed it or put it in water, it will do something," Schacht said.
There is also a bigger edition of this toy, the L.O.L. Surprise! Big Surprise, that comes with 50 limited surprises inside with exclusive dolls and accessories. These are already selling out.
10. Teddy Ruxpin (Wicked Cool Toys) Ages: 3+
What's old is new again, but this is not the Teddy Ruxpin you grew up with. Same face, same style, but now Teddy does much more.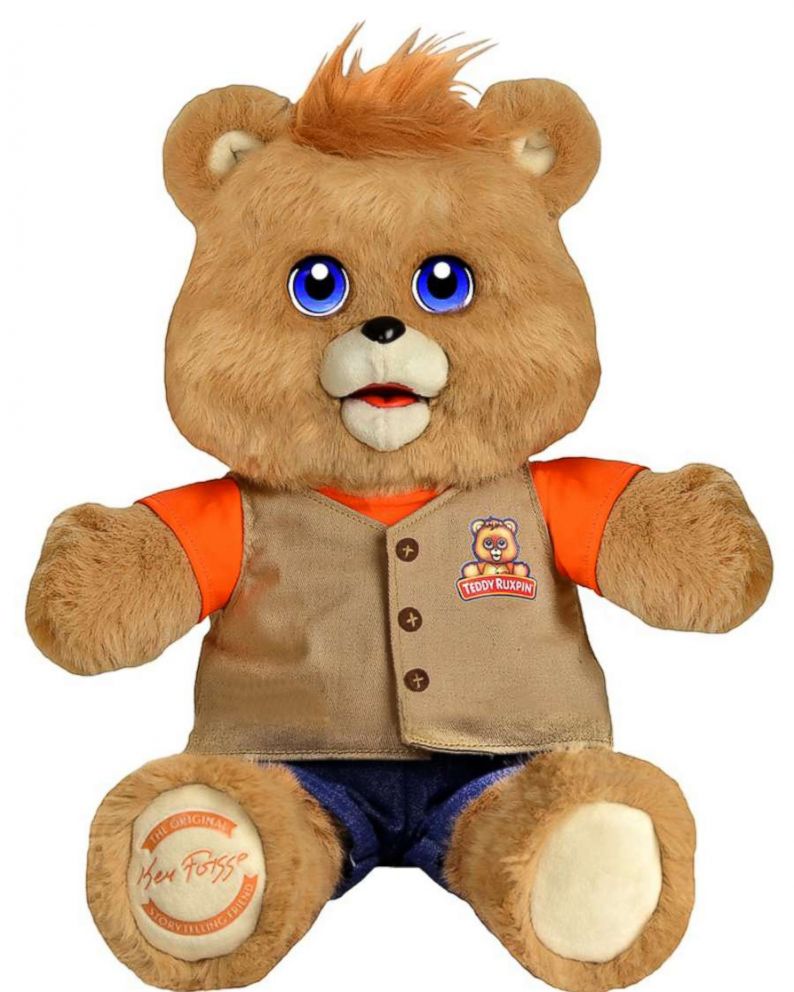 Schacht explained how the bear has been updated. "This one we connect blue tooth to our device. So he's going to read along on your iPad, on your device. He's got over 40 different expressions. So he's really cool. A great storyteller for the kids."
11. Jo Jo CD + G Karaoke Machine (Ekids) Ages: 6+
Your daughter or son may know a thing or two about tween and teen sensation Jo Jo Siwa. This karaoke machine could be the inspiration for some great performances in your home.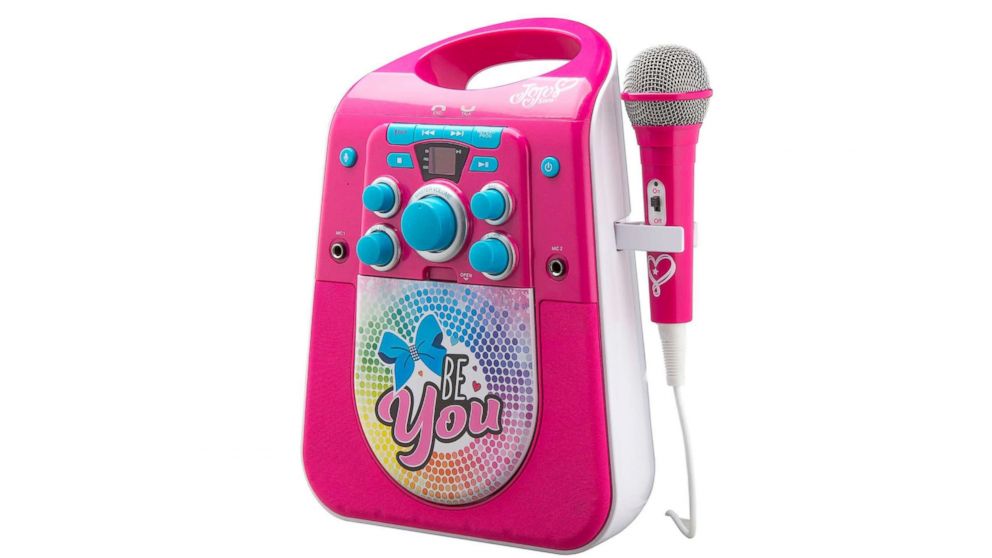 "It's really cool. You get the words on the TV screen so that kids can sing along. You can also stream to your device. And you can play all of your own music on it," said Schacht.
12. Shopkins Shoppies Super Mall (Moose Toys) Ages: 5+
Shopkins are teeny collectibles figures that are mini grocery/department store goods. Shoppies are the dolls that take them around. Now the collectibles have their own super mall.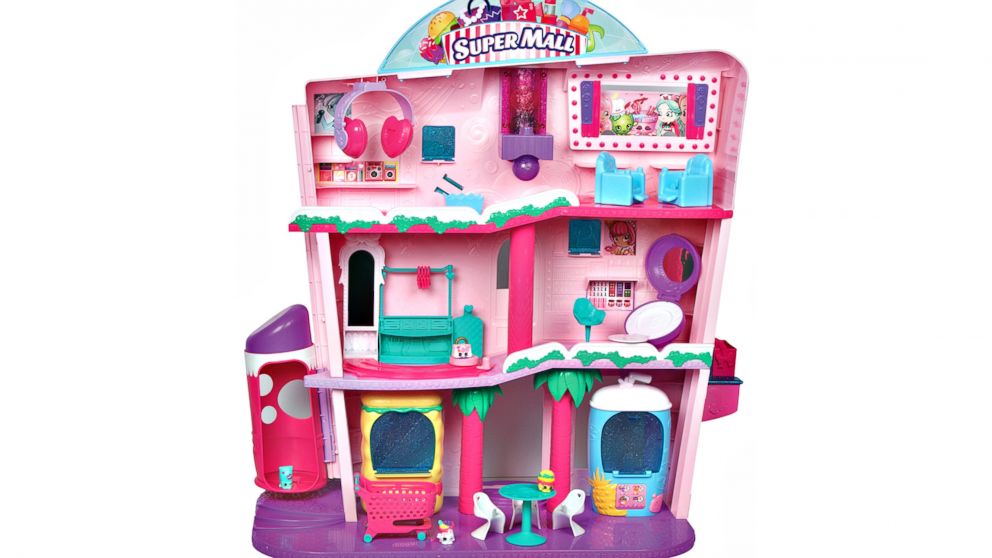 Schacht said it comes fully loaded. "It has everything you'd expect. It's got a movie theater with a place where kids can actually hook their phones up so they can stream videos or movies and let their Shopkins watch," she said.
13. Soft'N Slo Squishes (Orb) Ages: 8+
The name is self explanatory. Each of these collectible is soft and squishy. Collect adorable ice creams, cupcakes and more. When squeezed like stress balls, the collectibles slowly regain their shape.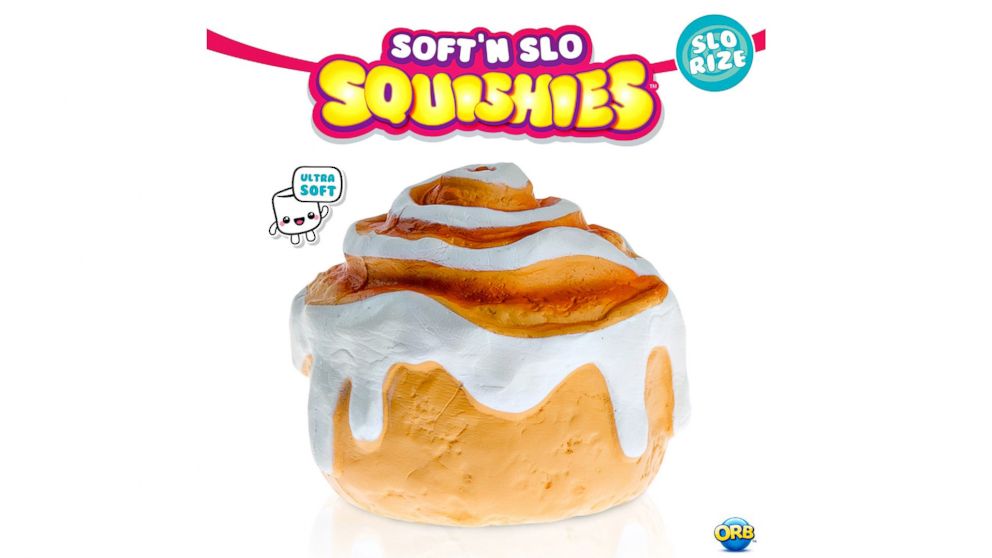 Schacht said, "This is one of the hottest things that I can talk to you about. Squish it and let it rise."
14. Oonies Starter Kit (Moose Toys) Ages: 5+
Take an Oonies pellet, place it on the inflator and watch it grow.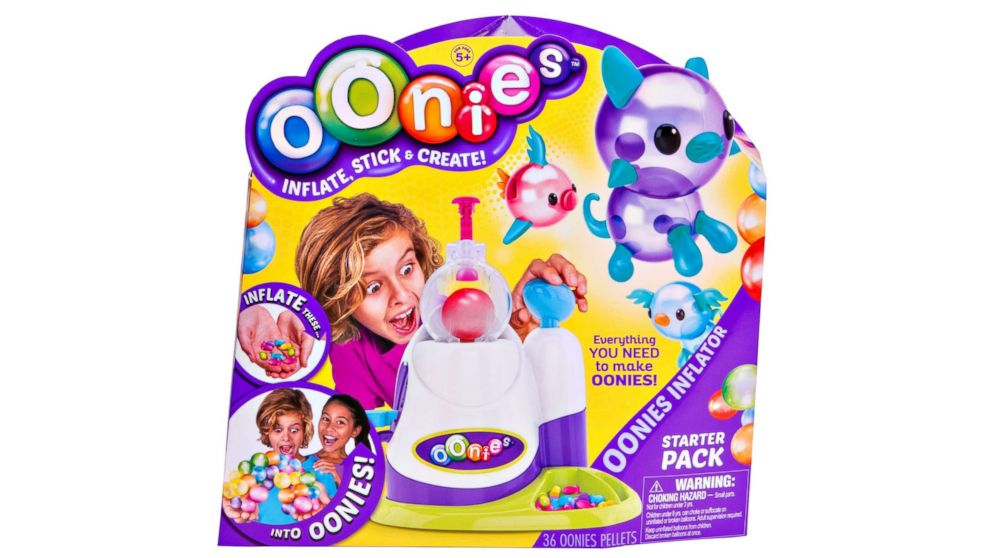 "This is just a brand new toy. It's kind of cross between a balloon and a bubble," explained Schacht. "It's just a nice easy gift."
15. Hatchimals Surprise Ages: 5+
Hatchimals dominated the toy world by far last year and they're back again. But this time there's a surprise inside.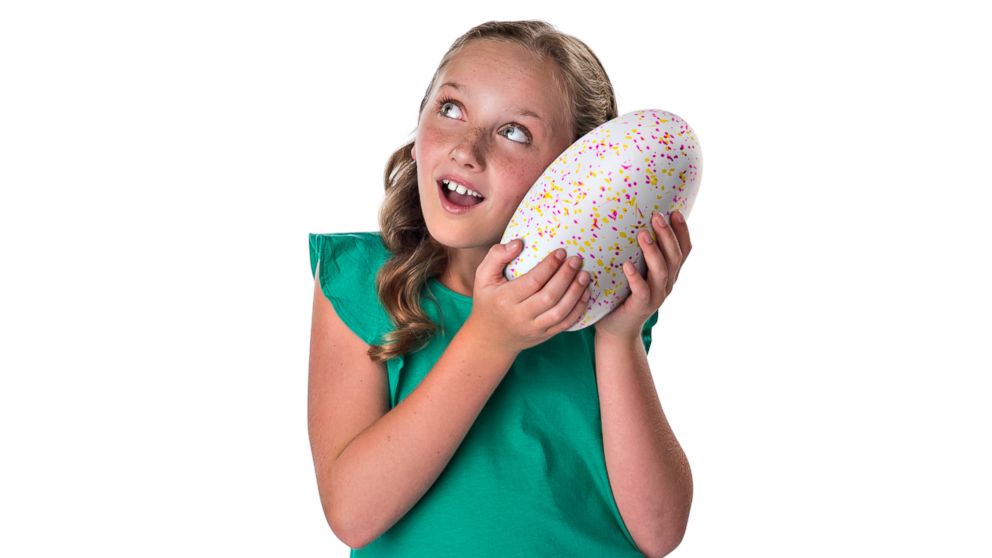 "It'll be on shelves Oct. 6. Do you want to know what's inside? I'm not allowed to tell you," Schacht teased, adding, "The hatching process is different. They are taking pre-orders now."
16. Fingerlings (WowWee) Ages: 5+
Make a note about these Fingerlings because they are already flying off shelves. The interactive baby monkeys cling to fingers and hang by their tails.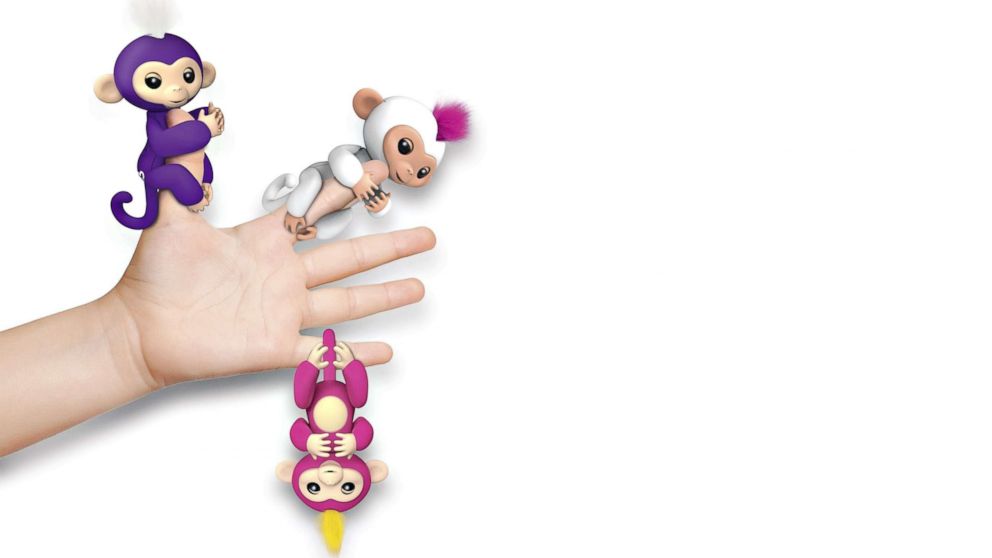 "They respond to sound. They respond to touch. They respond to motion. Each of the retailers will have their own special version of the Fingerling," said Schacht.
Some styles may be tough to find soon.
17. SoundMoovz Musical Bandz (Cra-Z-Art) Ages: 8+
SoundMoovz is a motion-activated musical band to be wrapped around a wrist or ankle. It plays music and sound effects.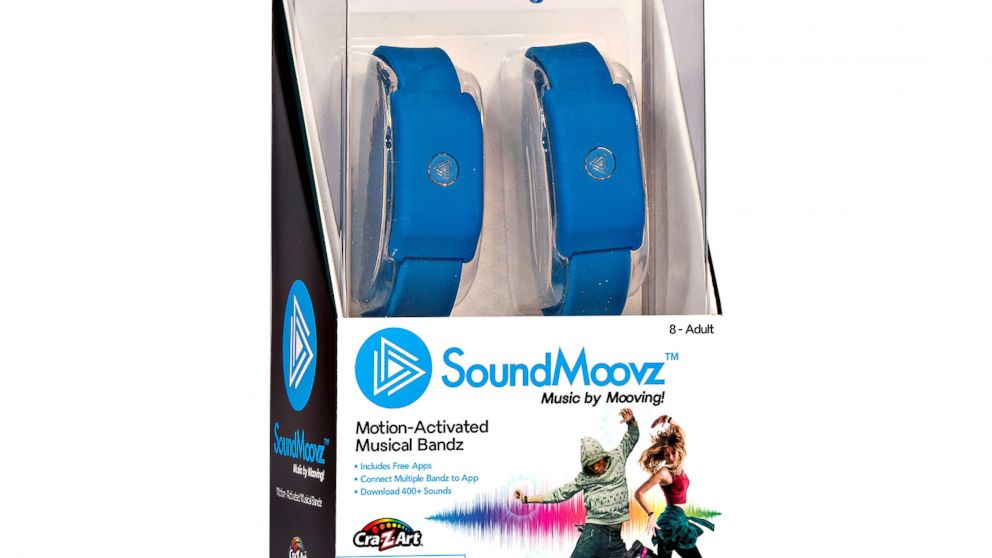 "Here's a toy that's going to get them up and moving," Schacht said. "There's over 400 different sounds once you download them. But then you can also stream your music and add beats."
18. First Order Star Destroyer (Lego) Age: 9+
This is for the "Star Wars" fan who appreciates attention to detail.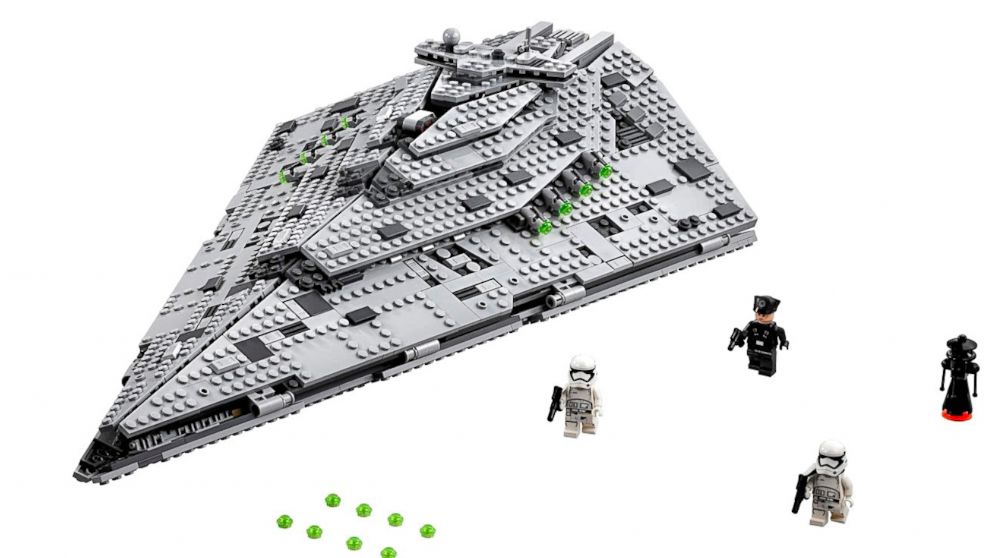 "This is over a thousand pieces and comes with figures. This is for the new movie and very, very detailed," she said.
19. Smooshy Mushy Age: 5+
These collectibles are sold in blind bags, meaning you don't know what you're getting until you open the package. Each has its own special smell.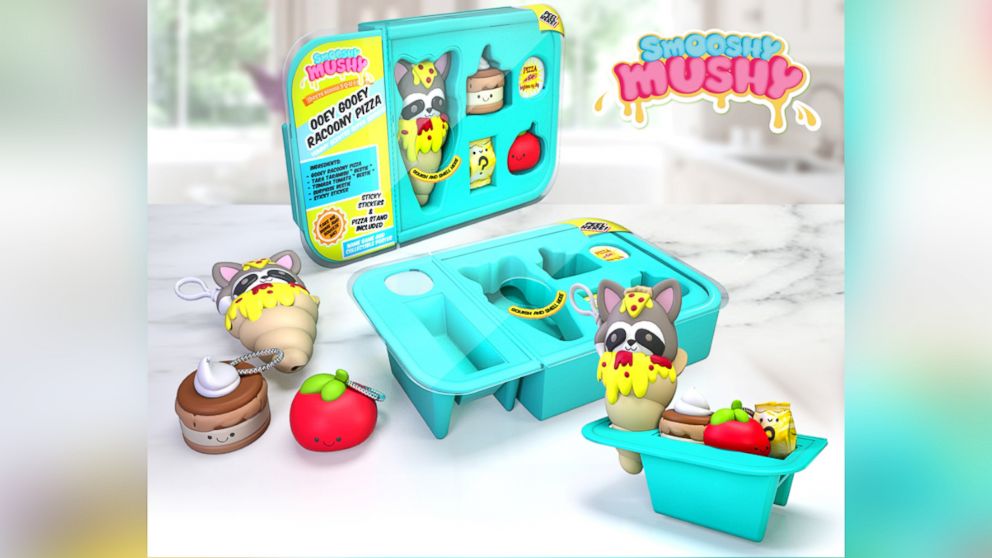 "We have them in a Bento Box. We have them in a blind bag," said Schacht. "Opening things up and finding out what's inside is always fun to do."
20. Nintendo Switch (Nintendo) Ages: 9+
There's an all-new video game console developed by Nintendo. In addition to providing single and multiplayer gaming, the system enables gamers to play the same title wherever and whenever they choose.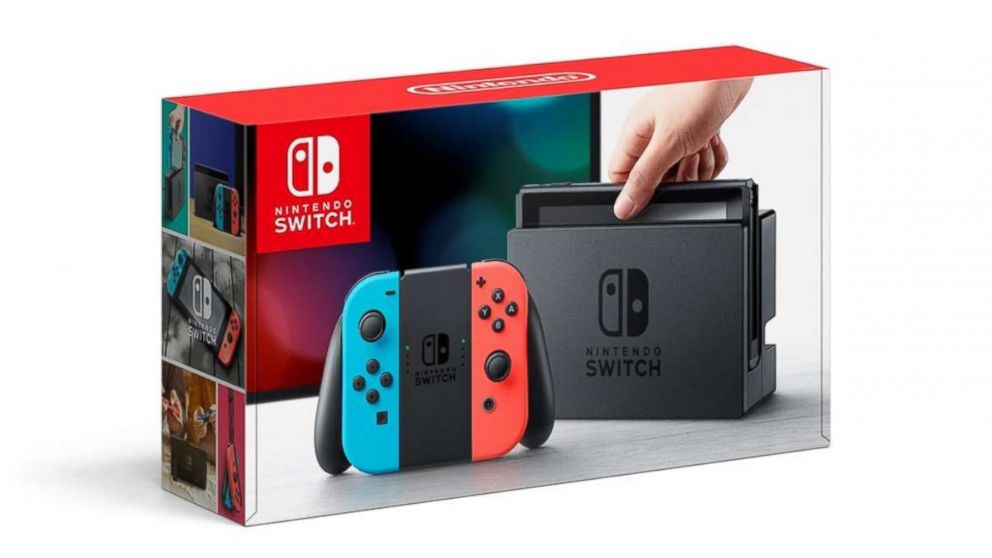 "The switch is amazing," Schacht said.
21. Nerf Rival Nemesis MXVII (Hasbro) Ages: 14+
This motorized blaster is available in blue and red. Power it with batteries or the Nerf Rival Rechargeable Battery Pack (batteries not included and battery pack sold separately).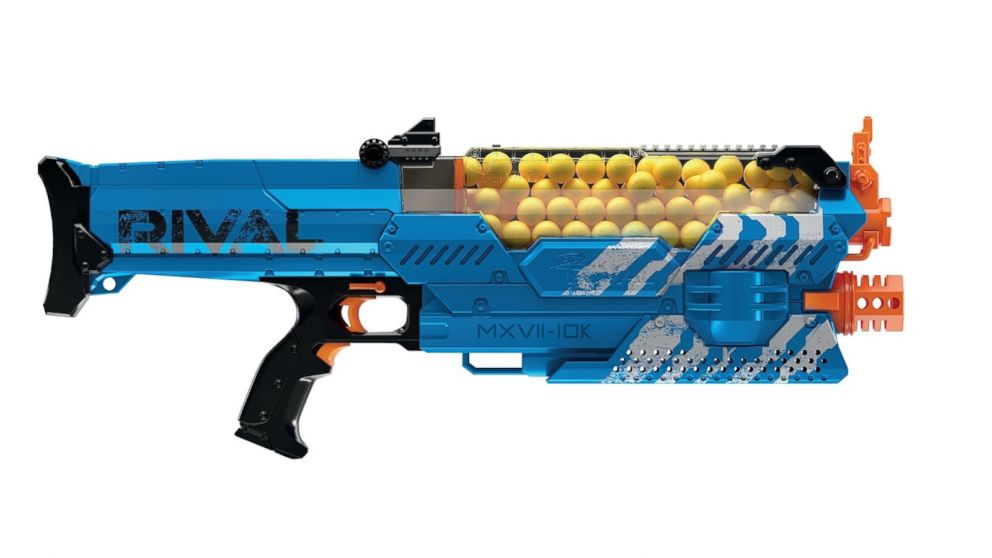 Schacht said, "This is a ton of fun."
Be sure to watch the video above with Amna Nawaz and Laurie Schacht to see demos of each toy and to get more details about the products featured.
Disney is the parent company of ABC News.