21-Year-Old Cat Lives Out Final Days With Bucket List Adventure
Tigger the cat's list is filled with outdoor fun.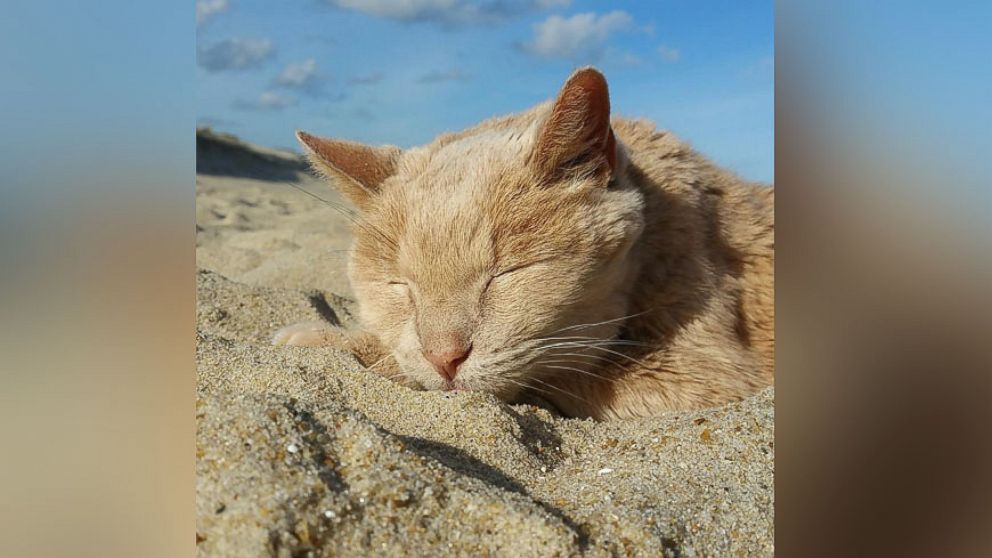 — -- Tigger, a 21-year-old cat, is living out his final days by embarking on a bucket list adventure with his two loving owners.
"We want to do fun things with him until he tells us, 'Ok, this isn't so fun for me anymore," Adriene Buisch of Canton, Maryland, told ABC News. "He's become a little local celebrity. I took him to the beach and he met people, played in the sand, got his head scratched. ... He loved it."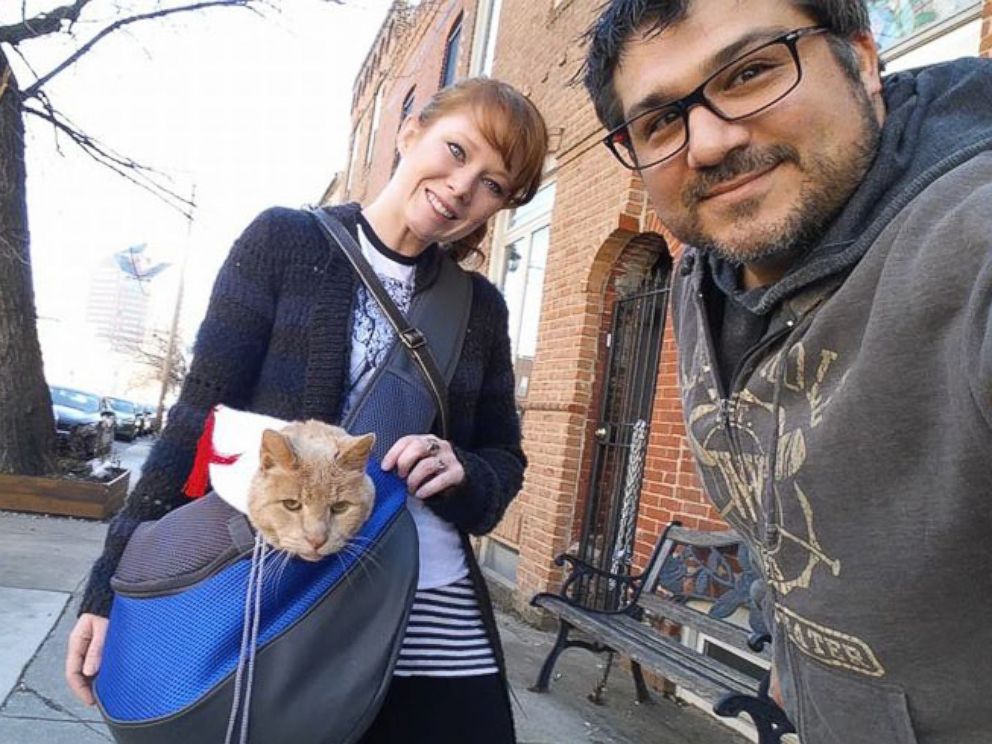 Buisch, 31, said she and her boyfriend, Michael, adopted Tigger last year after reading on Facebook that he was abandoned at a local veterinary hospital.
Tigger was abandoned by his owners who informed the vet that he is 21 years old, Buisch said.
The feline's fur was matted down, he was diagnosed with kidney failure and later, multiple tumors were found on his body.
"Being his age and having kidney failure, he's not a candidate for surgery," said Buisch, who works for Charm City Veterinary Hospital in Baltimore. "He's a love bug. We crack up because his body is 21, but we swear his mind is 2 [years old]."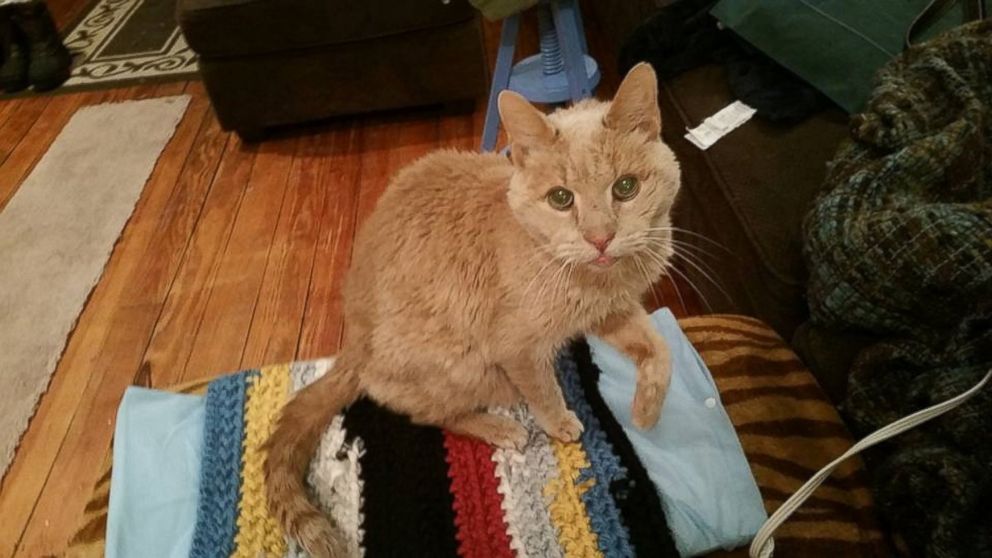 In an effort to fill his final days with love and excitement, Buisch started a bucket list for Tigger and began documenting it on Tigger's very own Facebook page.
Tigger recently crossed some items off his list, including a day at the beach, a road trip to Washington, D.C., a stroll in the neighborhood and an ugly Christmas sweater photo.
Buisch said his next adventures include a blind date with a female cat and, to satisfy his love of the outdoors, a trip to the waterfront and a boat ride complete with a personal flotation device.
"He'll strut his stuff down the sidewalk and there's people everywhere, dogs, so we definitely think he's had exposure to the outside," Buisch said. "We've walked around for nearly two hours because he was loving it so much. He's been rambunctious lately, but on the upside, he loves mommy."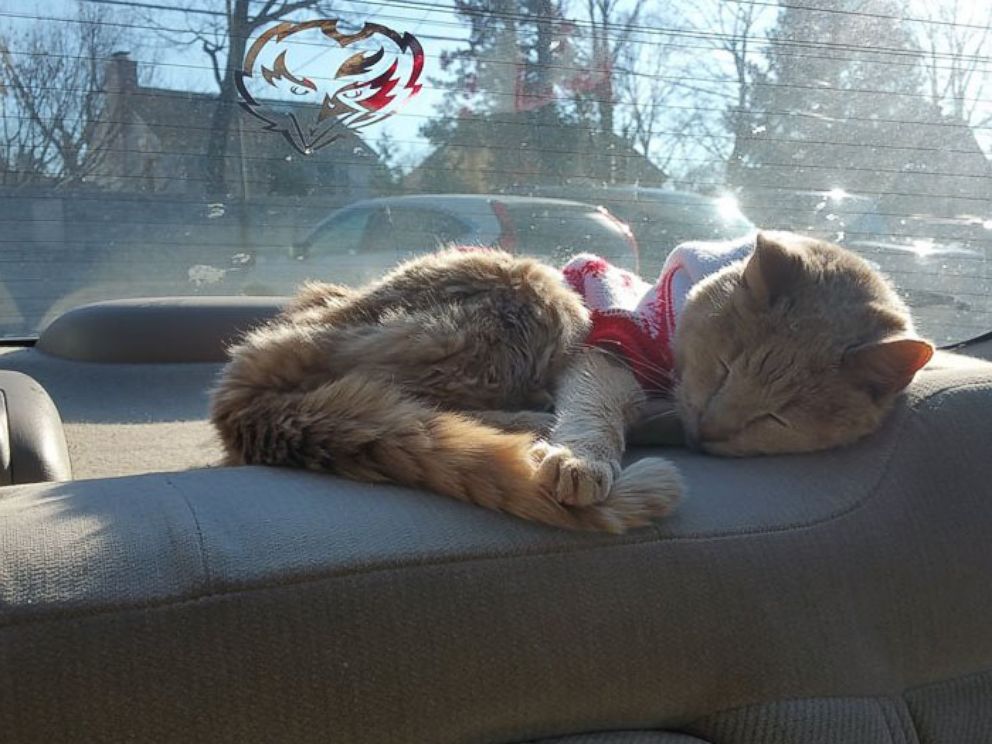 "He's the type of cat that if you look at him and pet him and stopped, he'll grab you," Buisch said. "It's the little things we see, the little things in his personality. I can't tell you how good it makes us feel. It's just hard because we got attached very quickly."
Tigger has over 1,900 followers on his Facebook page.
Buisch said people from around the world are suggesting items to add to her cat's bucket list.