— -- An 89-year-old chess fanatic desperate for opponents is now taking on student volunteers at the nursing home where he stays.
"Getting his chance to play chess has really fulfilled him because he loves it," Bill Nangle's daughter Trish Gaylord of Lafayette, Indiana, told ABC News today. "He is very happy being able to do this. I kicked myself because I didn't do this sooner."
A few months back, Bill, who's been an avid chess player for almost 70 years, posted a cardboard sign on the door to his room at Creasy Springs Health Campus in Lafayette, where he's lived for three years. It read: "Anybody want to play chess?"
The plea broke the hearts of all who saw it, his daughter Trish said.
"It was just so sad," she recalled. "I said, 'Oh my gosh, how can I get him some chess players?' I knew some schools have chess players or chess clubs...."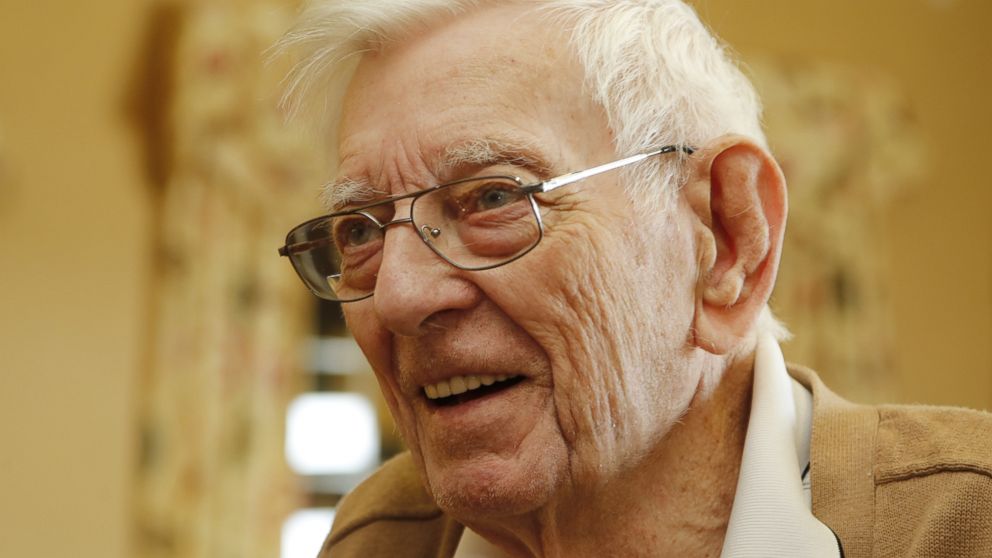 Trish reached out to Gloria Grigsby, the interim assistant principal at McCutcheon High School, from which Trish's own kids graduated.
Grigsby told ABC News that she gathered six students who were willing to play chess with Bill. Some of the teens belonged to the school's board game club, some were from the National Honor Society.
Now, every Tuesday, Wednesday and Thursday, the kids challenge Bill to games of chess.
"Not only do these students have high academic standing, but they're involved in multiple activities," Grigsby said. "To then continue to give up more of their time to volunteer, to me, is very heartwarming. We are very proud of them."
Paige Vester, life enrichment director of the nursing home, said Bill had been having trouble finding chess opponents until the seniors at McCutcheon came along.
"It's tough to find someone, especially in a long-term care facility, who has the ability to do those kinds of things," Vester said. "I think these kids are really special and the fact that they get to visit with Bill ... it's a special connection. [Bill's] very talkative, very personable ... he's hilarious."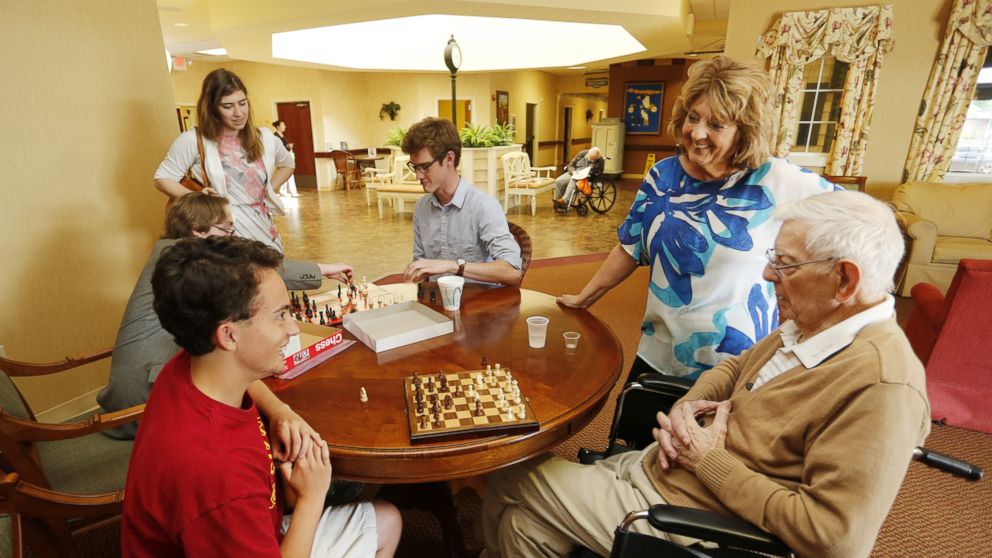 Ryan Howard, 18, one of the students who plays chess with Bill during the week, said he's learning a thing or two from his new opponent.
"I enjoy interacting with Bill," Ryan said. "I have elderly grandparents that I don't get to see much. Interacting with that generation is very meaningful for me. Bill enjoys the experience very much."
Joshua Stalbaum, 18, also plays chess against Bill.
"I feel like Bill really is very passionate about the game of chess and at the place where he lives, he doesn't feel there's anyone who's is good enough competition to give him a fair opponent," Joshua said. "I think it's really good for his daughter as well because it's nice to be able to see him doing something that he loves."
Joshua added: "He is very funny. His attitude is very comical and he's a very good time."
Bill's daughter Trish said she's extremely grateful for the kids spending time with her dad, and hopes it inspires more good deeds.