— -- This 97-year-old man was seeing red on his birthday —- in the best possible way.
Bill Grun of Doylestown, Pennsylvania, got to fulfill his lifelong firefighting dreams on Monday by riding in a Doylestown Fire Company fire engine and, of course, sounding the siren.
"You bet it was fun," Grun enthusiastically told ABC News.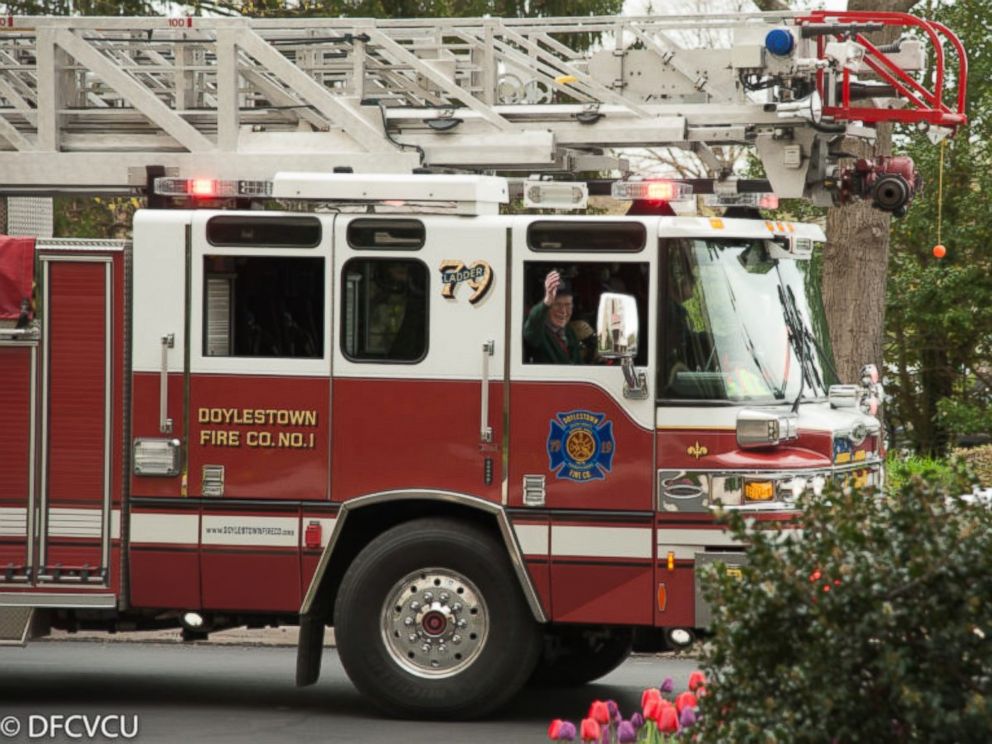 His residence, Wesley Enhanced Living, surprised him with the birthday celebration as part of their WEL Wishes program, designed to help their residents fulfill lifelong aspirations.
"I was sitting in the parlor and they said, 'Look out the window,'" he recalled. "And I said, 'Oh my golly, are we having a fire drill?' Then they said, 'We're going to take you for a ride.' I had a great time."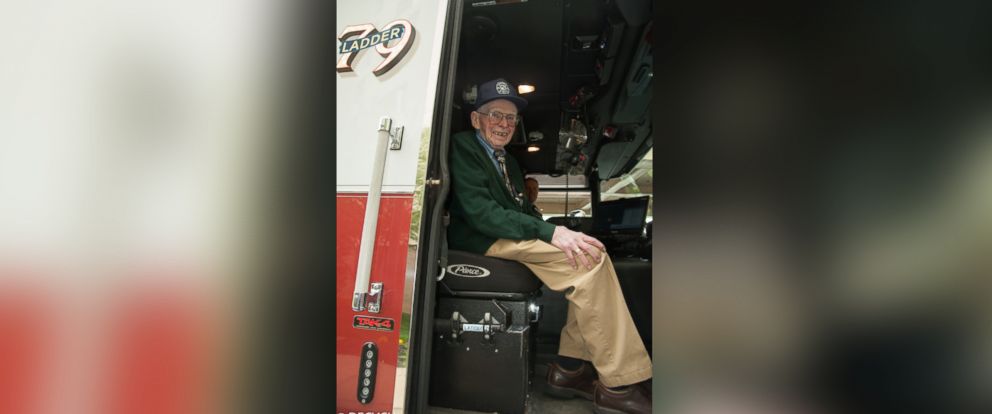 Grun was particularly excited because this fire truck is the largest one in Doylestown.
"The first step is two feet up and I thought, 'How am I going to get up into that?,'" he said. "I grabbed hold of the hand rail and with a little assistance of the fireman I was able to get into the truck."
"I put my foot down and the siren went off right away," he added with a laugh.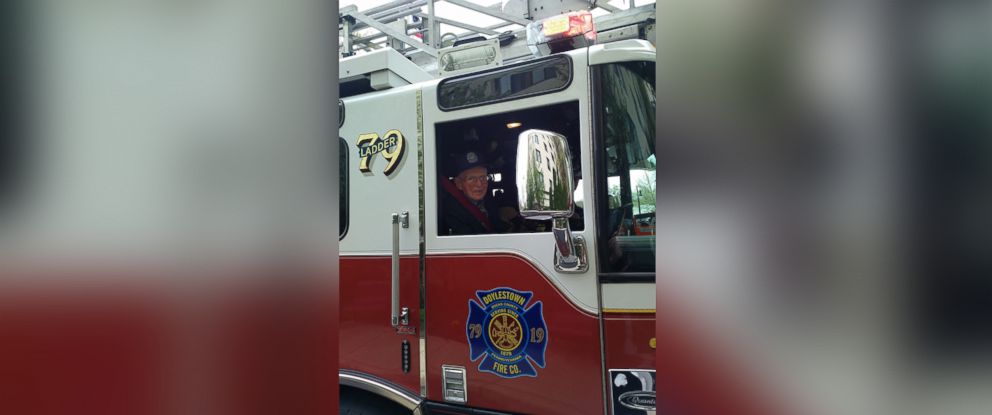 Doylestown Fire Company's public information officer, Larry Browne, said once Grun figured out how to sound the siren with his foot, "he was using it the whole ride."
"He loved it," said Browne. "He's amazing. He floored all of us."
Grun said he's wanted to be a firefighter ever since visiting a fire station as a boy scout when they "saw the old-time fire engines with all the brass on them."
Instead, he had a successful career as a teacher and still volunteers teaching at a local middle school on Fridays, which he said is "his favorite day of the week."
"I had a 37-year honeymoon teaching school," said Grun. "That's why I still teach. I'm very fond of young people. I'm very invigorated by being around young people. Young people today are no different than they were when I started teaching in 1947. The only ingredient that's been added is drugs. In those days we were worried about chewing gum."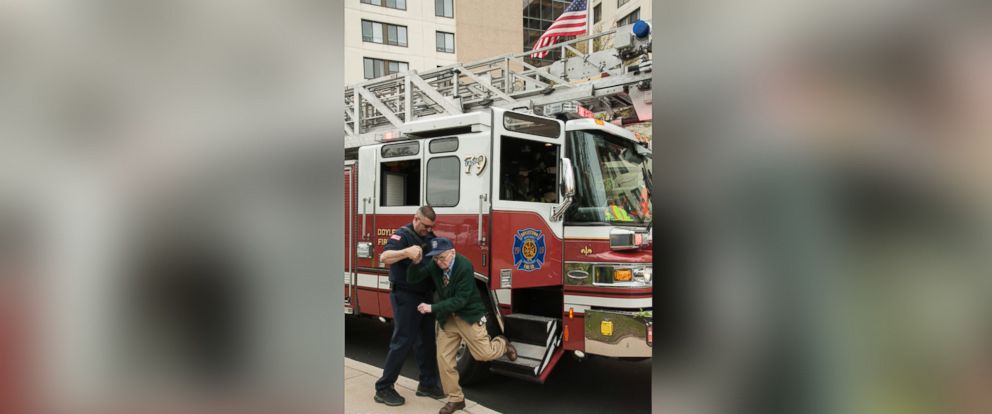 Grun keeps busy every day singing in two different groups, bicycling two to three times a week and still driving his antique Model T ford with a manual shift.
"It's conveniently parked across the street from a gas station, so I fill it up and go drive," he said. "I bought it in 1958. I bought it as junk and fixed it up."
His secret to success?
"Attitude," said the birthday boy. "You make up your mind that life is going to be good, and it is. As Orphan Annie always said, 'The sun will come out tomorrow.'"
For his 98th birthday, Grun is already making plans to go on a helicopter ride.