— -- Influencers are the new "it" girls of the fashion world, taking a front seat, elbow to elbow, with some of fashion's most elite editors and cashing in on exclusive designer access.
Fashion blogger Danielle Bernstein of "WeWoreWhat" shares glamorous behind-the-scenes content with her thousands of fashion-forward followers.
Bernstein, 25, told ABC News' Linzie Janis that her social media success allowed her to post and market for fashion designers, who prepare a selection of outfits exclusively for her to wear during fashion week.
"They put us in a spot that was at the end of the runway so that we could get a great shot of the girls walking," Bernstein said of her prime seating during the Fall 2018 New York Fashion Week. "[It's a] very visible spot for other photographers because we were all dressed in the collection."
Bernstein is constantly updating her Instagram feed for her 1.7 million followers, and although she gets paid to post content dictated by designers and brands, she said she still tries to make her page feel attainable.
"I like to think of myself as the perfect mix of relatable and aspirational, so I do that with my dressing as well so not everything is high end and designer," Bernstein said. "A lot of it is really affordable too."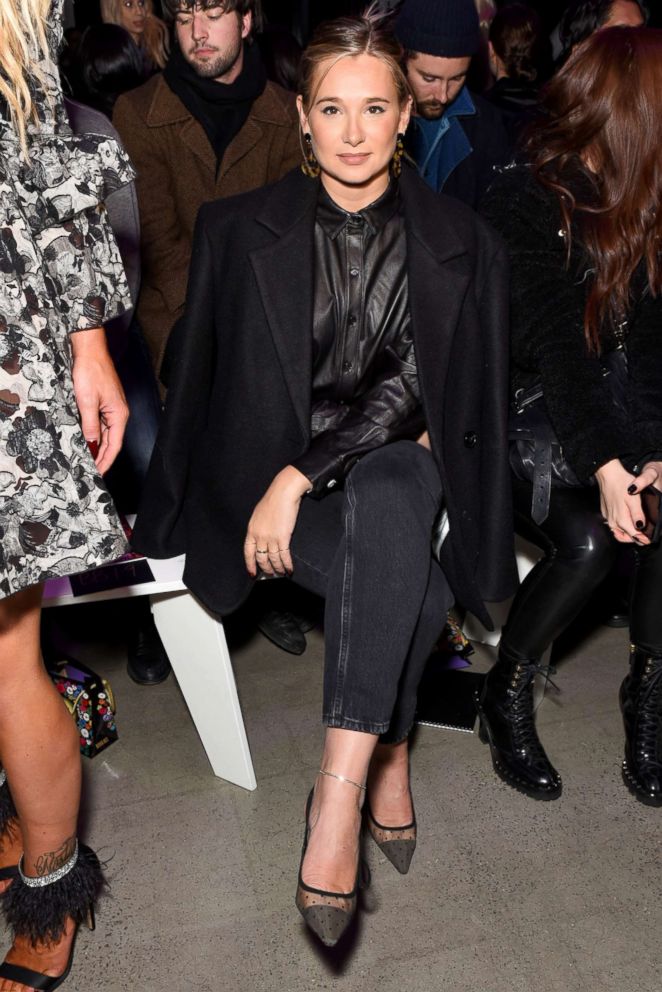 The business behind "WeWoreWhat"
The influencer market is now worth an estimated $2 billion and is expected to reach $10 billion by 2020, according to Adweek.
Bernstein, who made Forbes' 30 Under 30 list in 2017 for her brand "WeWoreWhat," said a single post could rake in up to tens of thousands of dollars.
Between her social media accounts, blog, podcast, YouTube channel, brand collaborations and now clothing line, Bernstein said she earns upward of seven figures per year.
The young fashion guru took ABC News' "Nightline" inside her Manhattan apartment where her second bedroom is used as a full, walk-in closet.
"I needed the space," she said.
Bernstein said that despite her glamorous life, her mom has a trick to help keep her grounded.
"[My mom] always, like literally, gives me a pinch and she goes, 'Just remind yourself, this is not real life,' but, you know there is a really glamorous side to it, but I really do work hard," Bernstein said.
When Bernstein is invited to a fashion show, she said, it's all business.
"I'll usually be dressed by the designer, and then I'll sit front row and I'll be documenting the clothes as they come by, so you really feel like you're there," she said. "It's really just a way to make fashion and fashion week obtainable to the masses."
And although her stylized social media feeds look perfectly curated, she said it's all "authentic."
"I just try and keep it real," she said. "I mean, I'm a young New Yorker trying to make it like everyone else."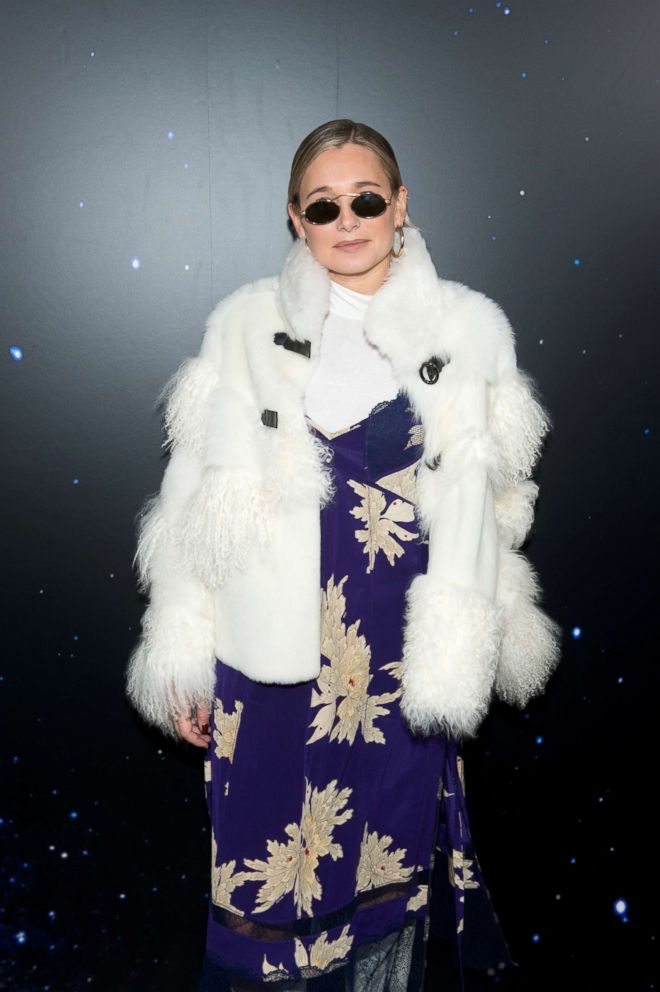 Bernstein dropped out of the Fashion Institute of Technology to pursue building her brand.
"I was blogging more than I was paying attention in class. I was like 'OK, I need to try and make this a real business,'" she said.
She took two semesters off and never returned. The fashionista has had a packed schedule ever since, from shows to dinners and after-parties.
"Nightline" was with her when she attended a show by the designer Zimmerman. During the presentation, Bernstein updated her Instagram stories to show off the collection as it was unveiled on the runway.
"After the show ends, I quickly decide which ones were my favorite and I post those," she said.
Later that day, she went to her apartment for an outfit swap, snapped a photo for her followers and then headed out again.
Although Bernstein said she doesn't get paid to attend all the fashion week shows she goes to, many of her posts are paid advertisements for everything from fashion retailers to a water brand.
When asked whether she pays for anything, Bernstein said she likes to, "but there's a lot I don't have to pay for, obviously."
"I mean all like the travel and beauty and all that kind of stuff is usually taken care of, so it's nice," she said.
And, even though lots of brands vie for her influence, Bernstein said she turns down jobs frequently.
"I won't put my name on something that I don't fully approve of," she said. "When I have those design collaborations, I'm at every design meeting, everything from the buttons, to the stitching, to the color, to the way that it fits."
Bernstein said she is paid an upfront fee for design, marketing and social media posts. She said she also gets a percentage of the profits from the items sold in the collaboration.
The advertising power of Instagram influencers
ABC News chief business correspondent Rebecca Jarvis said influencers are changing the advertising industry.
"Now advertisers are thinking entirely differently about how they're spending that money," Jarvis said. "They're recognizing that there's this appeal with influencers" who are like the most popular kid in class.
The Federal Trade Commission, however, has cracked down on the rules for social media influencers, forcing them to disclose paid advertisement partnerships with followers.
"'Hashtag ad' or 'hashtag sponsor,' it doesn't look nice and it doesn't sound pretty but, being real to my followers I think actually helped me," Bernstein said about being transparent in her social media posts.
Last year, the FTC sent a letter reinforcing its guidelines and stressing that when it comes to endorsements and testimonials, the material connection between an endorser and the seller of the advertised product must be fully disclosed.
"Regulators like the FTC have a look at this [and] think, 'Wait a minute. The people who are following you should have a better sense of when they are being sold something [and] when you are getting paid to promote something versus when it's just part of your everyday lifestyle,'" Jarvis said.
And, companies are also looking to make deals with clients that have an honest following.
"Advertisers are going to be taking a closer look going forward because they really want that true value, that real relationship, that real following of true devotees, not bots," Jarvis said.
Danielle says her following is organic and that she has never bought followers for her Instagram. And she's determined to continue to keep building her brand. "I get asked a lot, 'what's your five year plan?' And it's really just to grow my current business, invest and take part in new ones, and just be a boss," she said.
Watch the full story on ABC News' "Nightline" TONIGHT at 12:35 a.m. ET.