Some Airbnb Users Claim Hosts Rejected Them Because of Race
One biracial couple says they were rejected after using a photo of both together
— -- It's the room and home-sharing website whose slogan is "Belong Anywhere," but some Airbnb users say they are feeling anything but welcome.
Last summer, securing a place on Airbnb for a getaway in Miami seemed nearly impossible according to 23-year-old Quirtina Crittenden.
"Every single message I got had the worst excuse in the world as to why they weren't accepting me," Crittenden told ABC News' "Nightline."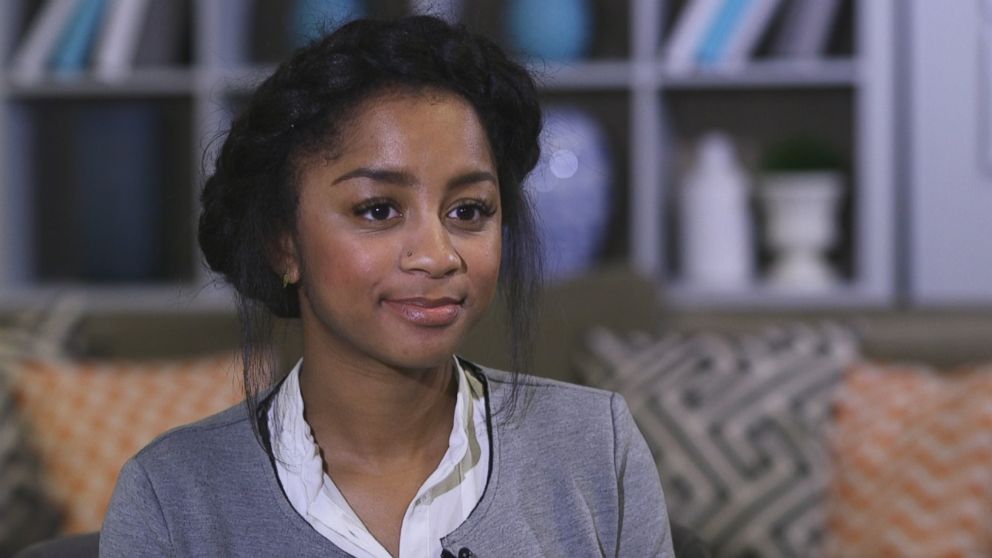 Crittenden said she thinks she was repeatedly denied by hosts because of the color of her skin. Her suspicions were confirmed, she says, when she tweaked her profile.
"I changed my name to Tina, and I put up a photo of a cityscape in Chicago, and once that happened, I never had any issues booking on Airbnb," Crittenden said.
Crittenden took her frustration to Twitter using the hashtag, "#AirbnbWhileBlack," which ignited a social movement sharing similar stories.
Some users said they wore their army uniforms hoping to avoid rejection. Others said they commissioned white friends to book places for them.
And just this week, Airbnb permanently removed a host for a racially charged rejection. At one point in their communications, the host told a black user, "This is the south darling (sic)."
Airbnb's CEO responded to the incident on Twitter, saying, "Racism and discrimination have no place on Airbnb. We have permanently banned this host."
But Gregory Selden didn't just tweet about what he alleged was racial discrimination while using Airbnb. He also filed a class action lawsuit against the company, claiming a host rejected him because he's black.
In the lawsuit, Selden said he conducted an experiment of his own, creating fake accounts with photos of white men instead of his own image. When he used those accounts to try again to book with the host that had originally rejected him, he claimed that the host immediately accepted the booking request.
"There has never been a lawsuit –- let alone a class action lawsuit –- against either Airbnb or any other sharing economy business that had allegations of race discrimination as part of the lawsuit," University of Denver Law Professor Nancy Leong told "Nightline."
"What is being argued in this case is that Airbnb is functioning like a hotel," she said. "It's taking [the] place of a hotel. What the lawyers are arguing is that Airbnb shouldn't be allowed to engage in race discrimination or facilitate other people engaging in race discrimination either."
Airbnb declined "Nightline's" interview requests, saying it doesn't comment on pending litigation, but provided a statement saying, "We strongly believe that racial discrimination is unacceptable."
Airbnb added, "We prohibit content that promotes discrimination, bigotry, racism, hatred, harassment or harm against any individual or group, and we are taking aggressive action to fight discrimination and eliminate unconscious bias in our community."
The company also told ABC News in a statement that it is launching a comprehensive review of the issue and is hiring Laura Murphy, a former head of the ACLU, to spearhead the efforts. Read the full statement from Airbnb HERE.
This comes at a time when Airbnb's popularity continues to soar. There are more than two million listings worldwide and more than 60 million people have booked stays since it first launched in 2008.
New couple Terrence Drysdale and Victoria Yore decided to use the site when they were booking a three month trip throughout Europe earlier this year. The photographer and model duo deciding to update their profile picture before booking places on Airbnb.
"We had become an official couple so [Victoria] wanted to best represent us, you know, when it came to trying to stay in these people's homes," Drysdale told "Nightline."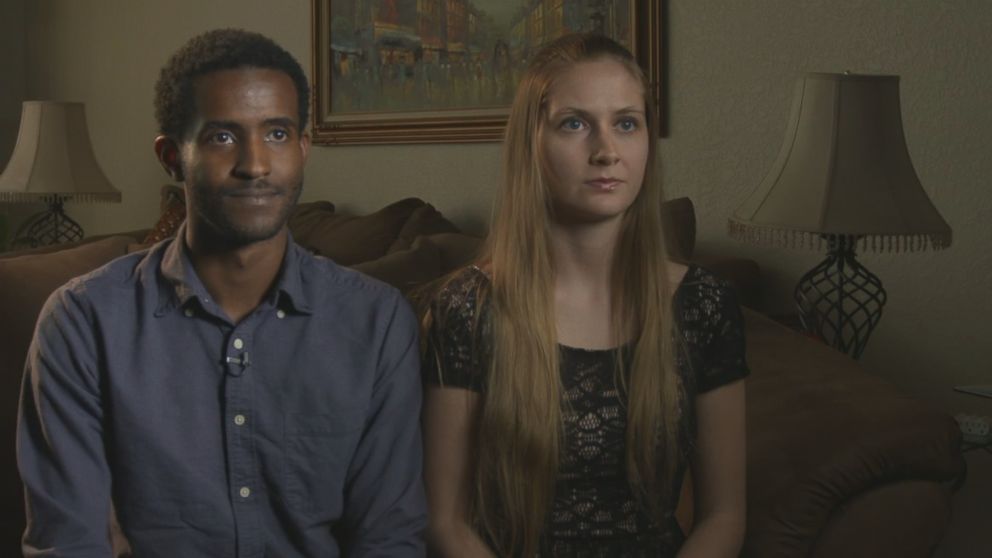 They say it was when the couple switched their profile photo from one of Victoria alone to a photo of them together that rejections began to trickle in.
"Being a blonde, white woman, this isn't something that I come across every day, so [Terrence] would say to me, 'I think it's because of the profile picture. Maybe you should consider taking it down.' And I'm just like, 'No, no, that's definitely not it.' You know, 'I don't think so,'" Yore told "Nightline."
After suspecting that the photo was indeed the culprit behind their rejections, the couple claims they went on to report a number of hosts to Airbnb for alleged discrimination.
"The situation has to be handled," Drysdale said. "Honestly, it's not our responsibility to figure out like how [Airbnb] can achieve that, but it's their responsibility."
A recent study by Harvard Business School suggests that names may also play a role in rejections made by Airbnb hosts.
The group of researchers ran an experiment, sending requests out to over six thousand Airbnb listings across five major cities using profile names from Massachusetts birth certificates. The requests made by profiles with distinctively African-American-sounding names got 16 percent fewer positive responses to the same request when it was sent from white-sounding names. Some of the rejections came from black hosts themselves.
"On a service like Airbnb where you're not necessarily automatically matched, the person has some kinds of discretion about accepting you or rejecting you. It invites the kind of discrimination that we've seen for a long time in accommodations," Omar Wasow, an assistant politics professor at Princeton University, told "Nightline." "The internet is not a utopia. It reflects the same kinds of social biases that we see in the real world."
Wasow, who focuses on race and technology, argues that on-demand sites and apps have the potential to reduce subtle and not-so-subtle forms of discrimination.
For example, Uber has been credited by some for making it easier to hail a taxi for people of color. The key may be the app's interface, which makes it harder for drivers to refuse passengers on the basis of their race or their destination.
"What's nice about what's happening on Uber is there's no discretion for the driver or the passenger in this kind of instant matchmaking to say, 'I don't want that type of person to be driving me,'" Wasow said. "And so the instant matching has the effect of reducing the individual discretion where those sort of implicit biases may come to play a role in the judgment of the passenger and the driver."
But some argue that Airbnb is a different service, which requires a lot of personal information from potential guests for the benefit of hosts opening their homes to complete strangers.
"Everybody is now expected to share where they work, where they went to school, who they are, what their interests are, and if you're not willing to tell that personal information, it's going to be more difficult to get bookings on Airbnb," Airbnb host Scott Shatford told "Nightline."
Shatford has made thousands of dollars renting properties on the site and is the co-founder and CEO of AIRDNA.co. Shatford said he doesn't discrminate, but notes that the screening process on Airbnb can be complicated.
"I do think that discrimination on Airbnb is as simple as this black and white issue. Discrimination occurs for many reasons: That could be for gender, for age, nationality. People don't want to be hosting young bachelor parties. They don't want to be hosting people who are going to have difficulty checking in and with the Airbnb process," Shatford said.
He said Airbnb does offer an option to land a rental without getting screened by a host: the Instant Book button.
"Book a property at first that is instant book, where there is no screening. There is no possibility of discrimination at first," said Shatford. "Have a great experience. Ask for a great review from that person and as soon as you have one or two positive reviews, people are going to be much more likely to accept your reservation request."
Quirtina Crittenden said she's moved on to a home-sharing site that doesn't require profile photos. But she said she is leaving the door open for a return to Airbnb.
"Even though the company has some responsibility to make sure they have a handle on discrimination, I don't blame them as a company for what's happened to me," Crittenden said. "So I have no problem using their platform, as long as they take the right steps to fix it."