— -- There might be another bun in April the giraffe's oven.
"I cannot confirm nor deny the possibility of another pregnancy," Animal Adventure Park owner Jordan Patch said on "Good Morning America" today, fueling the speculation.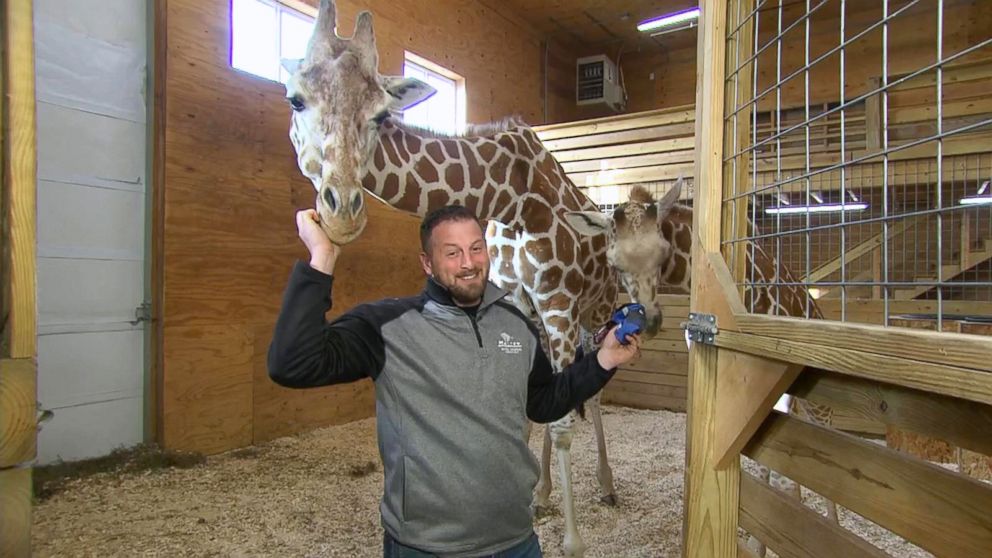 "Are we ready for another giraffe cam, world? You tell me," he added.
April the giraffe was the viral sensation that captivated the world for 65 days this spring when viewers on social media anxiously awaited her giving birth at the park in Harpursville, New York.
Millions of people tuned into watch the April 15 delivery of a baby boy, Tajiri.
"Tajiri is a word in Swahili that means hope," Patch said on "GMA" in May, revealing the calf's name for the very first time. "The name also stands for confidence, which our calf is -- very, very confident."
Now 7 months later, young Tajiri, Patch said this morning, is "already approaching about 10-feet in height" and added that April has "been an amazing mother" to him.
"She's obviously very in tune to him and protective of him, but she's also allowing him to take on that independent trait that he has, which definitely comes from his father," he said.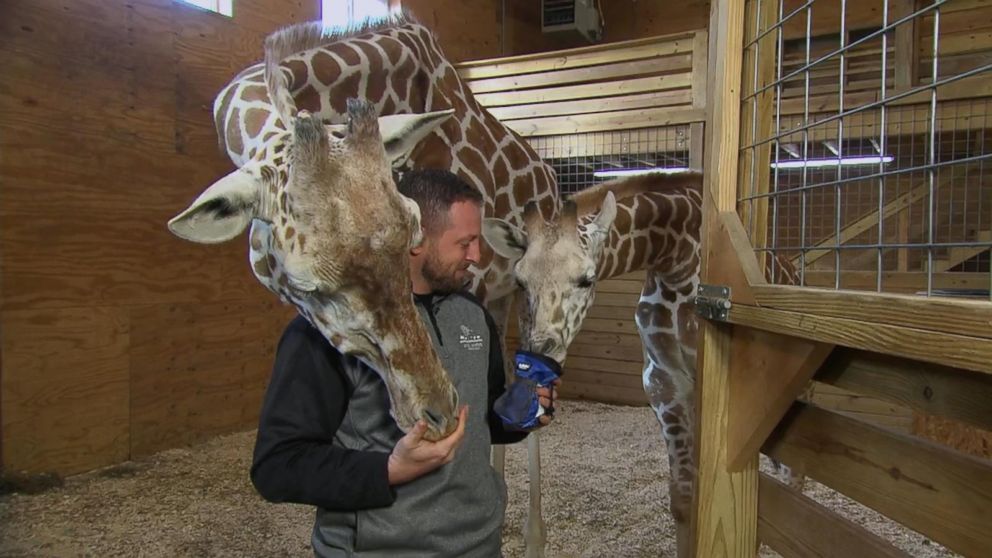 Patch has been surprised that everything has gone so smoothly with the baby giraffe since his birth, he said.
"From the hundreds of thousands of visitors we've seen and even just his progress in growth has been remarkably easy and textbook, which has been a blessing," he said.