— -- Former professional boxer Laila Ali shared her top tips and recipes for how to create healthier versions of comfort foods from her debut cookbook on "Good Morning America" today.
In her book, "Food For Life: Delicious and Healthy Comfort Food from My Table to Yours," the four-time boxing champ turned two-time "Chopped" winner focuses on how you can swap out unhealthy ingredients in traditional recipes for more nutritious options that won't compromise the dish's flavor.
"I actually was cooking before I was boxing. A lot of people don't realize that I've been cooking since I was 9 years old. I love to cook but what my boxing career taught me was the importance of the nutrition in the food you eat and fueling your body," Ali said. "I'm really passionate about it and I'm excited about the book because these are recipes that I actually prepare for my own family."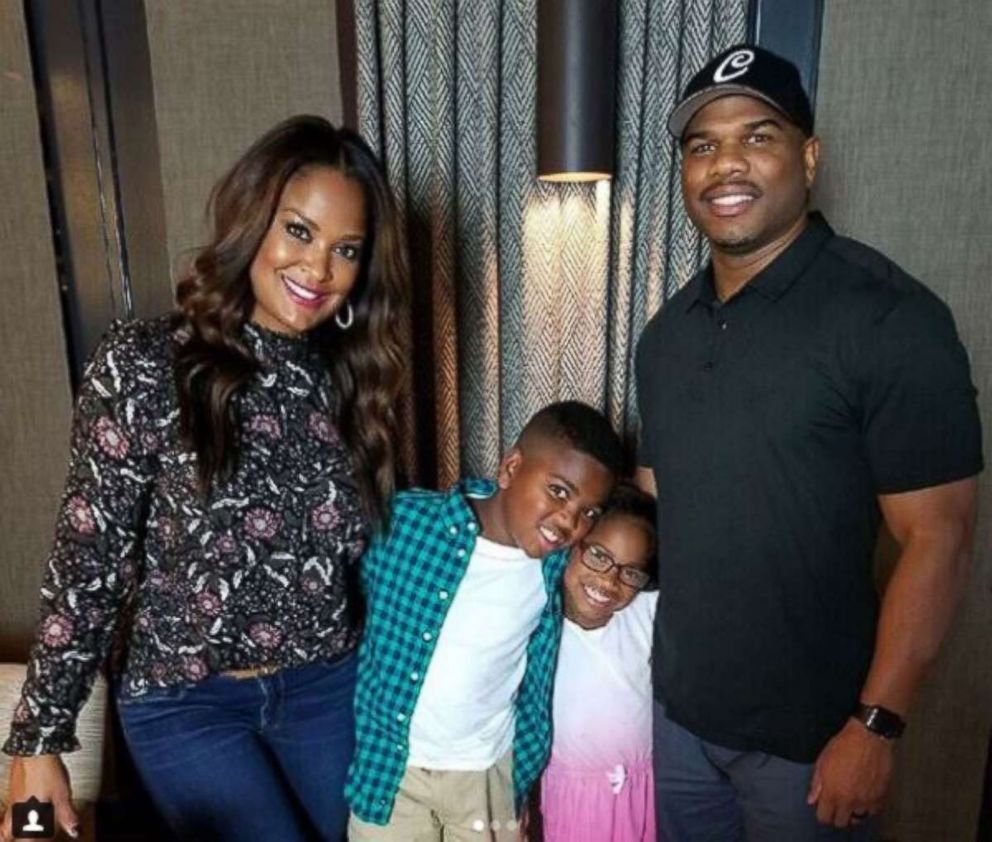 The daughter of legendary boxer Muhammad Ali said she knows her late father would be proud that she is channeling her passion for cooking into a cookbook.
"I had some really challenging times growing up and cooking … really got me through those times. It was kind of therapeutic for me. And that's where I really learned my confidence. I found something I was really good at at a young age," she said. "I think that he would be happy watching me now because he knows that I am passionate about this and I'm doing my thing."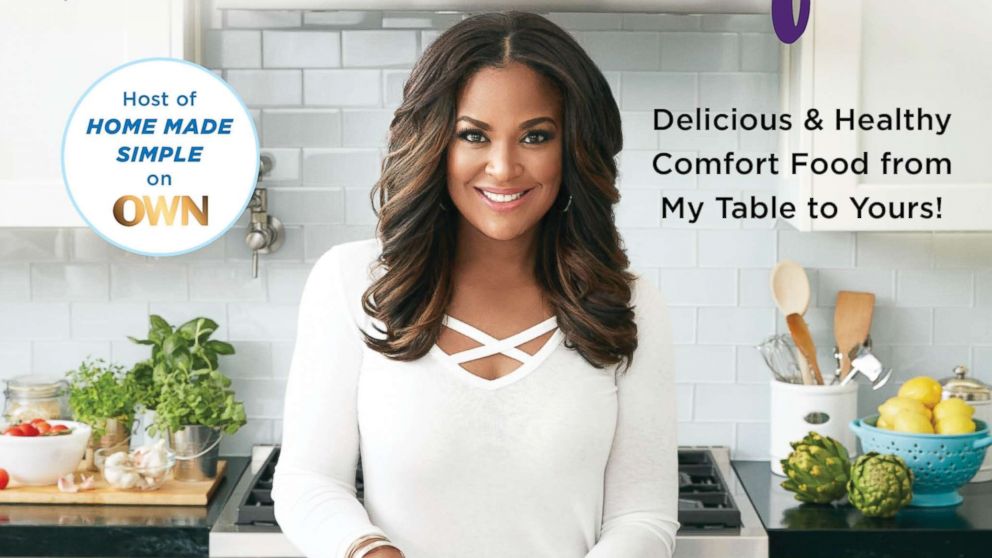 For example, the mother of two shared her recipe for her Cheesy Cauliflower Pizza, which swaps out a flour-based crust for a crust made out of cauliflower. Get her cheesy cauliflower pizza recipe here.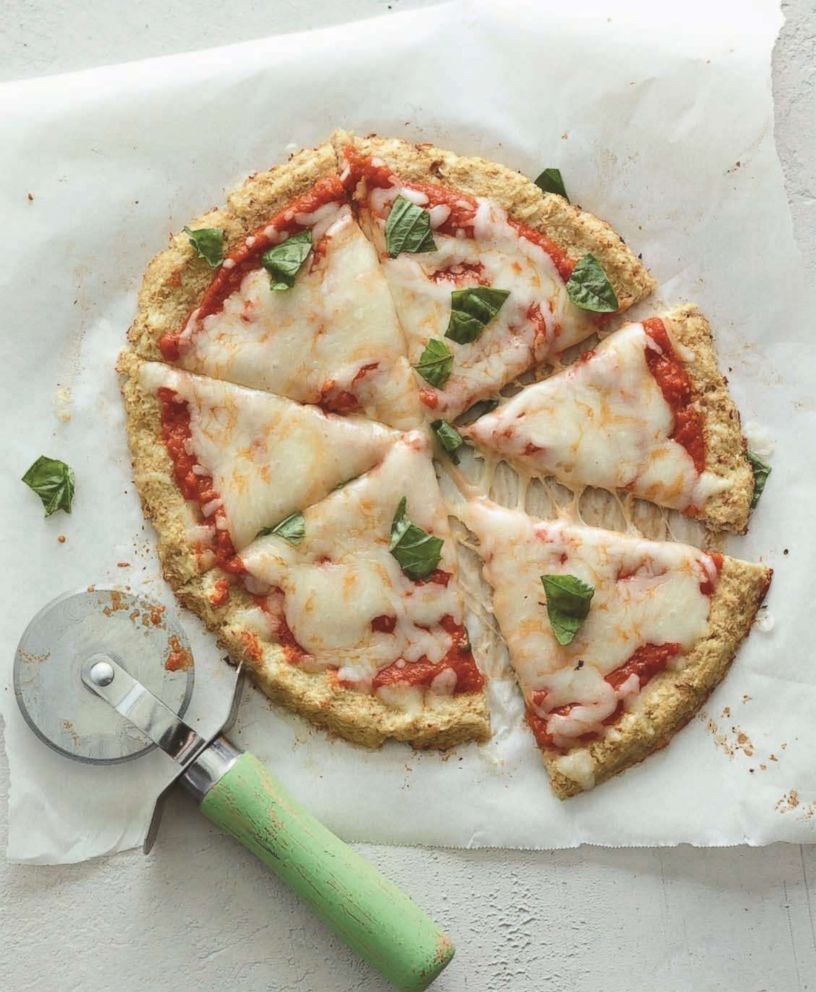 In addition, Ali shared her recipe for a Chard, Cheddar and Sausage Breakfast Casserole, which she writes in her cookbook, "fills you up without weighing you down." Her recipe adds sweet potatoes and lots of healthy green vegetables in place of large amounts of bread, with which many traditional breakfast casseroles are loaded.
Get the full recipe for her Chard, Cheddar and Sausage Breakfast Casserole here.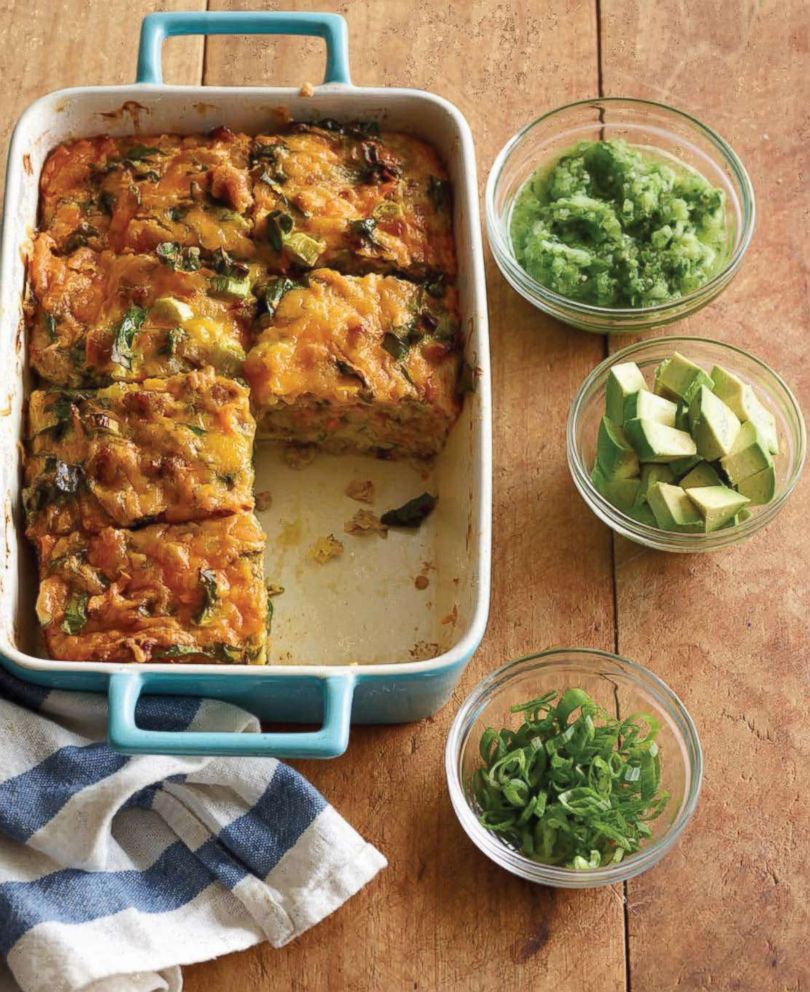 Finally, Ali shared her original Green Power Shake recipe, which she writes, "transformed my morning smoothie from a chore to something special to wake up to!" Protein shakes, which were a part of her everyday meal plan for years over the course of her career, "don't have to be boring and uninspiring anymore," she added. Get her Green Power Shake recipe here.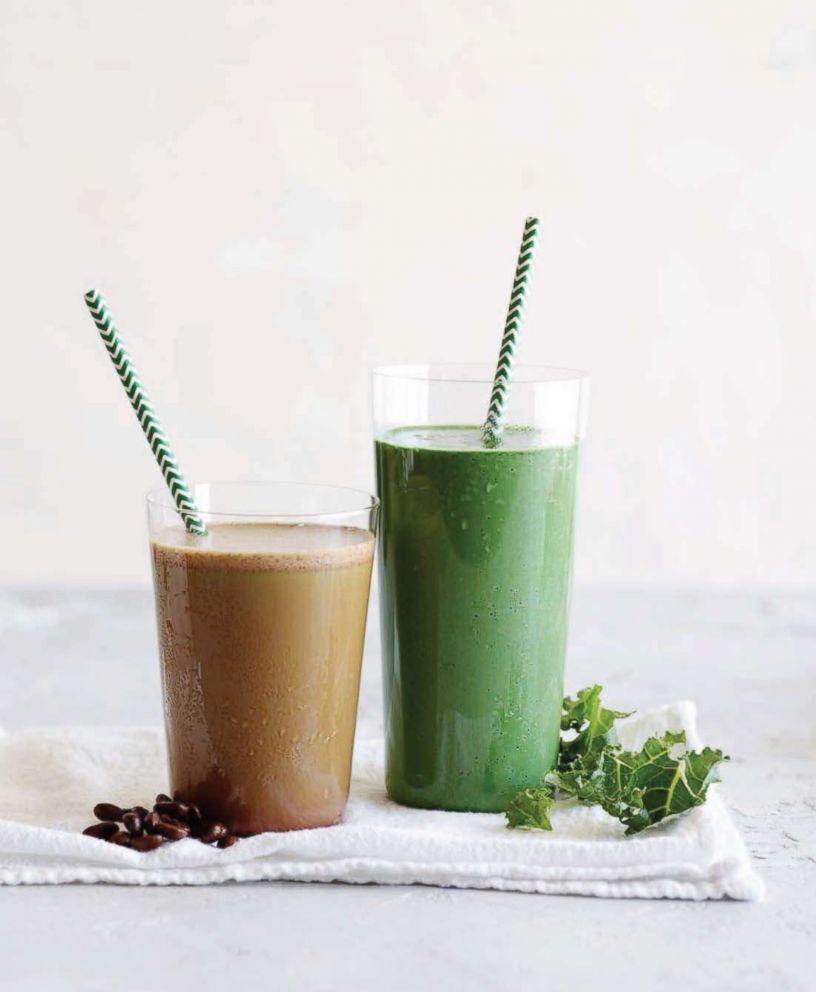 Watch the video below to see Ali make the power shake at "GMA":