— -- When a boy's parents told him that he was responsible for training his new puppy, what they didn't expect was just how smart their iPad-toting son was.
Lincoln Ball, 4, was given a puppy after his doctor discovered he was severely allergic to outdoor allergens, his father Daniel Ball told ABC News.
"The allergy doctor said half-jokingly, 'Well there's good news and bad news. The bad news is you're allergic to everything outside. The good news is you're not allergic to pets. You could get a puppy,'" he said.
Ball, 35, said the only thing his son, the youngest of four children with wife Tasha, heard was that he could get a puppy and so the family got a Saint Bernard puppy.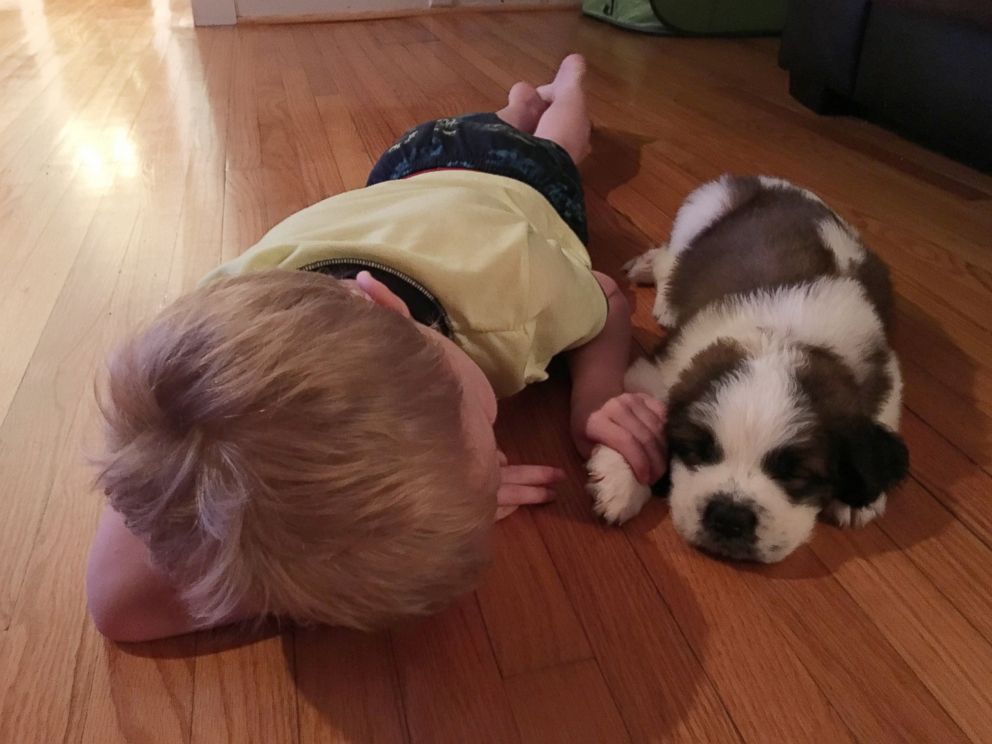 Ball said that he and his wife, who live in Chickamauga, Georgia, have never had a dog throughout their 15-year marriage. He told his son that it was "his responsibility to learn how to train the dog," so he suggested looking up YouTube tutorials.
"He got the video all lined up," Ball recalled, "and then he called the dog over and started playing it directly to the dog."
Lincoln's mother Tasha thought it was genius, so she snapped a picture. What the couple didn't expect was that when Lincoln's uncle posted it to Facebook that it would go viral, with more than 17,000 comments and more than 177,000 shares.
Still, Ball said his son is excited about the attention.
"We've told him. He's 4, so I don't know if he really understands. But he was telling someone who came over to the house, 'My puppy is famous,'" Ball said.