What do you get your girlfriend who hates flowers? Chicken nuggets, of course.
At least that's what one college student in Manila, Philippines, did for his girlfriend to celebrate their one-month anniversary.
Rico Villanueva's girlfriend Annika Aguinaldo shared photos of her chicken-nugget bouquet on Twitter.
"I told him I didn't like flowers, so he got me a bouquet of chicken nuggets, and I pretty much became the happiest girl on the planet," her caption read.
Aquinaldo's post immediately went viral with more than 10,000 retweeting the photos and 40,000 liking it.
Aguinaldo, who attends the same university as Villanueva and is like him 19, said it's typical of her boyfriend to do something lighthearted and fun.
"I burst out laughing as soon as he pulled out the bouquet of nuggets," she told ABC News. "It was something so typical of him to do! ...I felt incredibly grateful, though. I really appreciate the time and effort he put into creating it."
Valentine's Day is fast approaching, but Aguinaldo said she and her boyfriend haven't made any plans "since we've got class."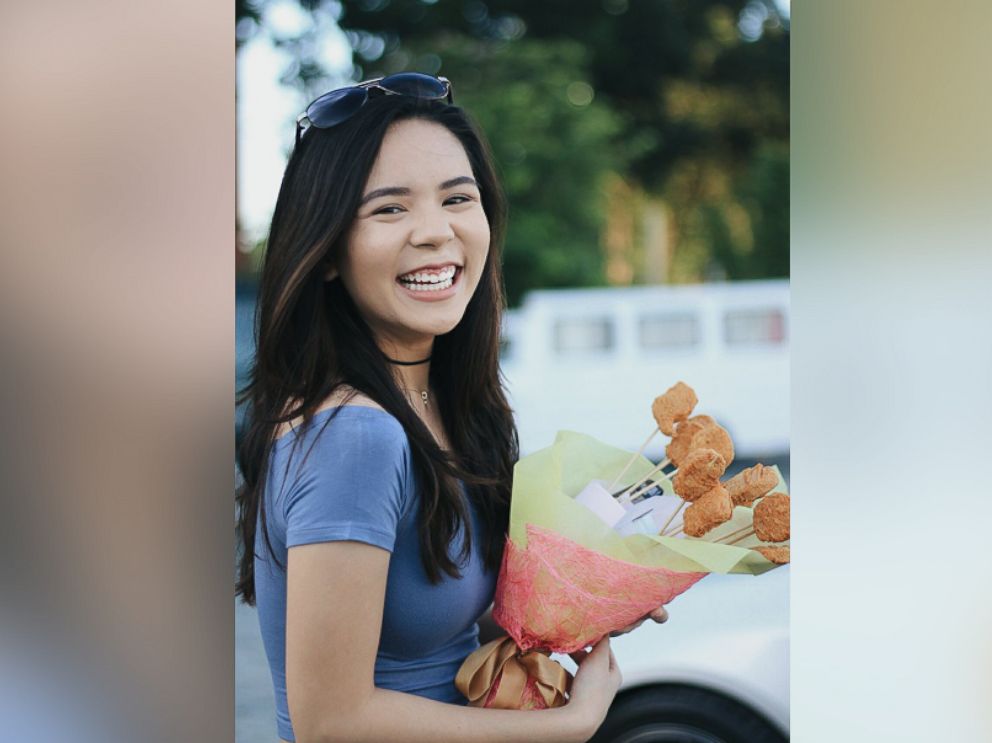 "We made plans to study together and grab an inexpensive bite to eat near school," the college student continued. "However, he told me that he has been planning something special for the weekend following Valentine's Day, so I'll have to wait and see what's going to happen then."
Aguinaldo added, "All I'm hoping for is some time to spend with him, no matter what we do."
And in case you're wondering, Aguinaldo said she did share her nuggets with Villanueva and "our friend, Eia, who took the photos."