— -- A bride and groom who were hit hard by Hurricane Harvey got a free wedding of their dreams.
Chloe and Tim Waterreus of Kingwood, Texas, were resigned to the fact their original wedding wouldn't be possible. It was planned for the weekend after Harvey hit, which destroyed their home and any hopes of a celebration.
"The wedding was supposed to take place Sept. 2, 2017, here at my family's house. We had everything ready," Chloe Waterreus, 22, told ABC News. "We had all the décor, invitations, everyone RSVP'd. We were so excited."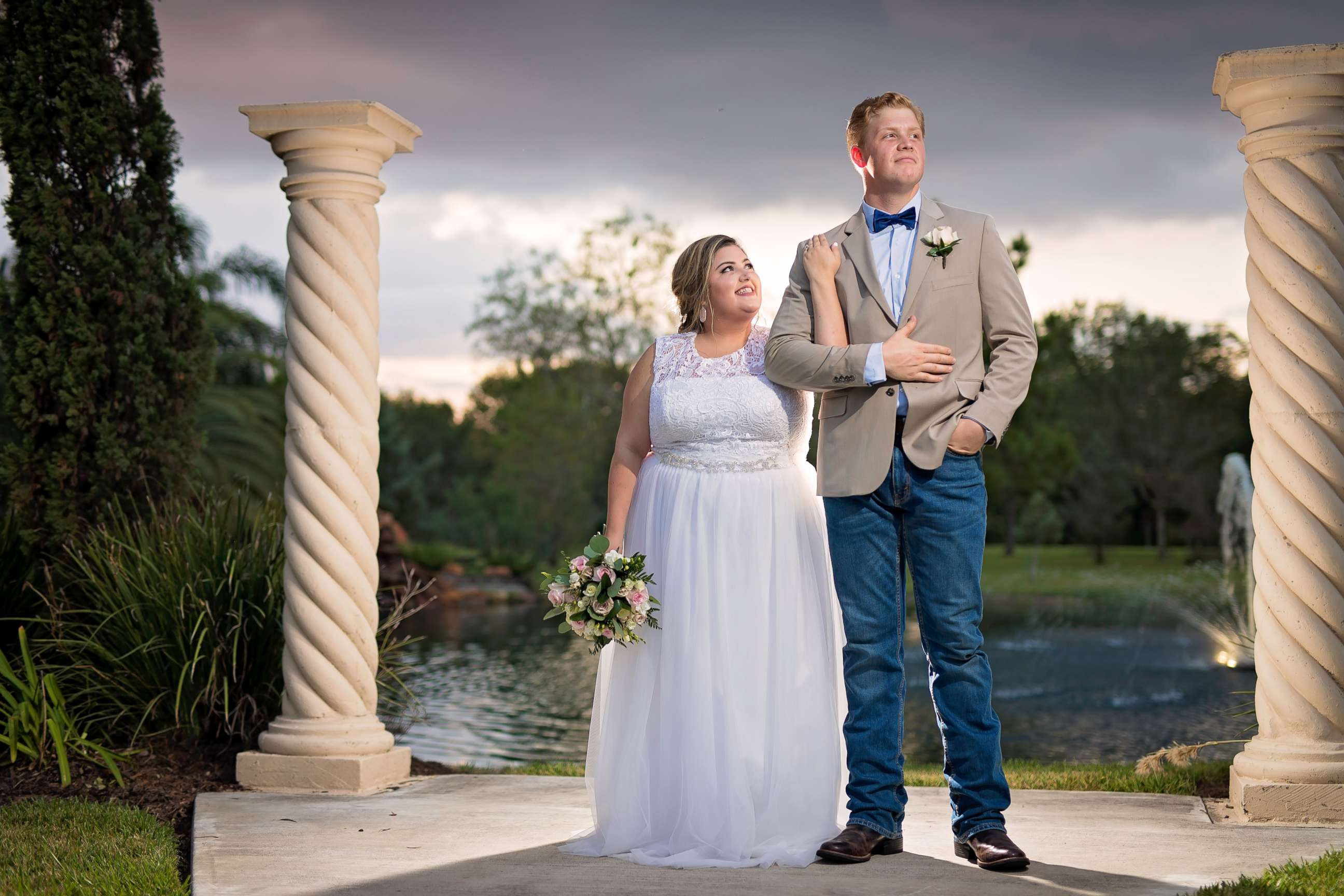 Harvey flooded their home with six feet of water, causing the couple to divert their attention to survival instead of their big day.
"We had a boat come into our living room to take us out. It was a really crazy experience with the hurricane," Chloe Waterreus recalled. "While it was heartbreaking and sad and all those negative emotions, I still had my family and my mom and my dad and two little sisters. I had them, and I had Tim. I told myself, 'I'm going to appreciate what I have right now and I'm not going to push my luck. I'm not going to be a bridezilla.'"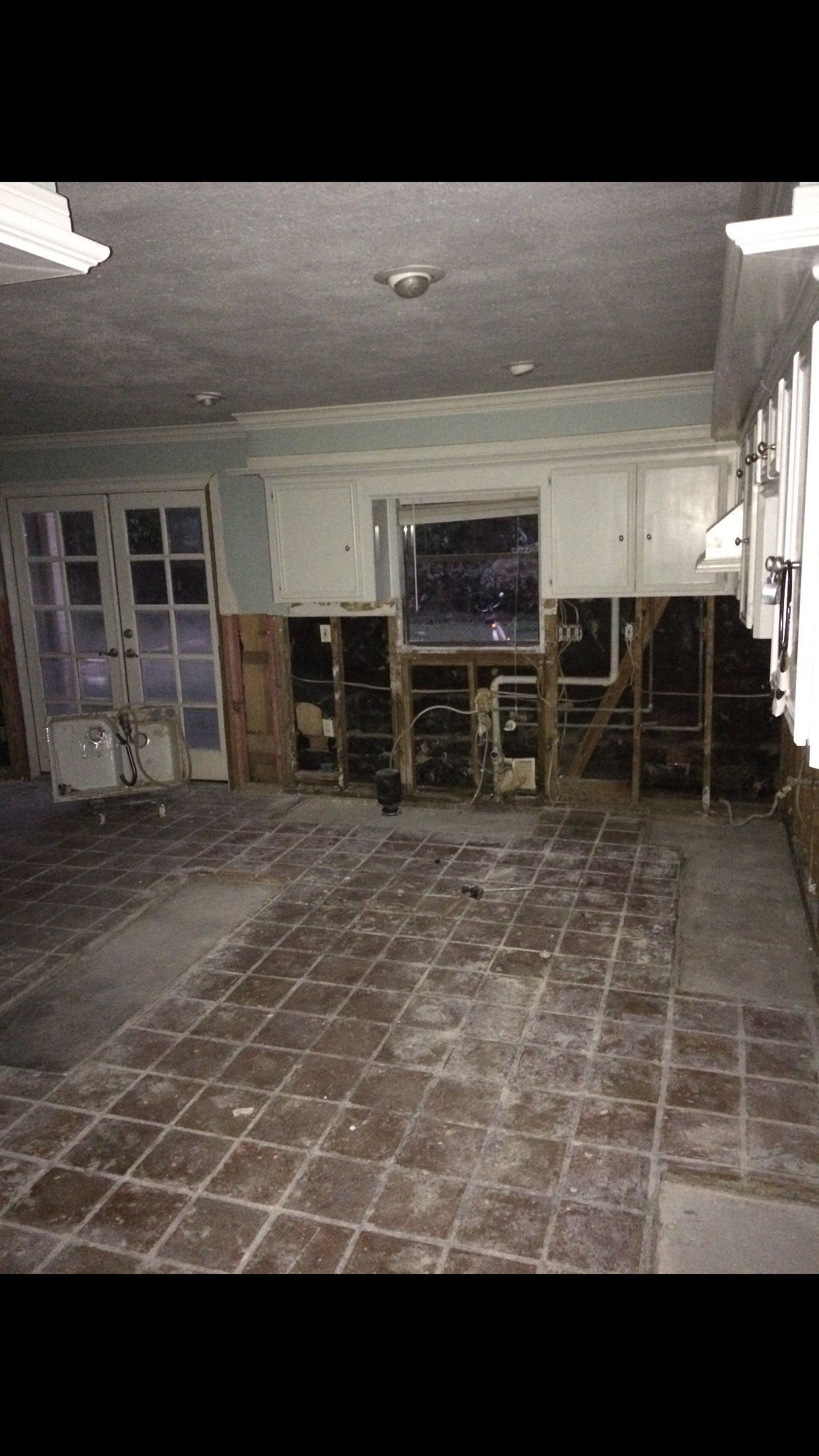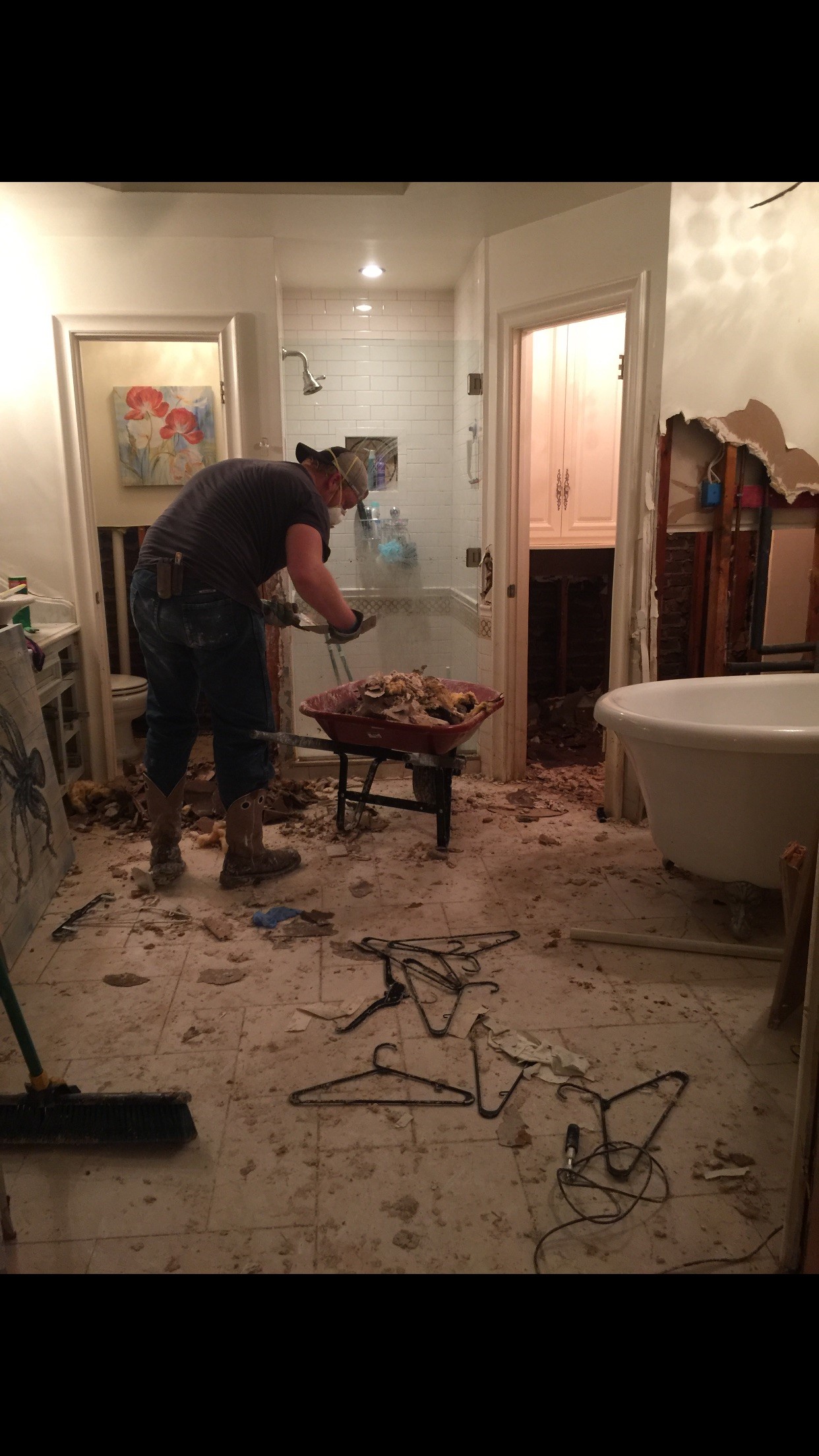 Wanting to do whatever they could to help, some of the couple's close friends contacted planner Kristina Cox to organize a new ceremony and reception for Oct. 7.
"When I heard about how her wedding was destroyed, it pulled on my heartstrings," Cox told ABC News. "I wanted to do everything I could to put those bad memories behind her and give her a dream wedding."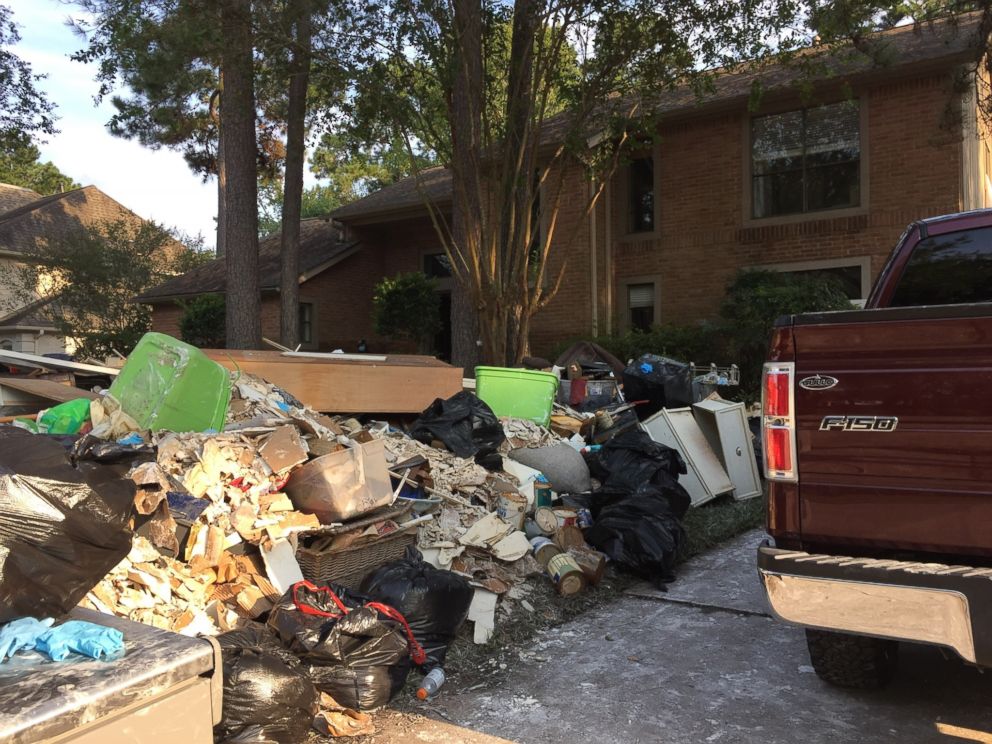 She helped rally a group of vendors to surprise the humbled bride and groom with a new venue, decorations, cake, flowers and photography.
Cox said she just opened a new wedding venue, Celebrate & Communicate at Morgan Falls in Alvin, Texas, which she was elated to share with the newlyweds.
"My whole thought process on this is, we're blessed to be a blessing," said Cox. "Words can't describe it how it felt to see their joy and excitement. That topped any event we've ever done. We were able to make a bad situation much better."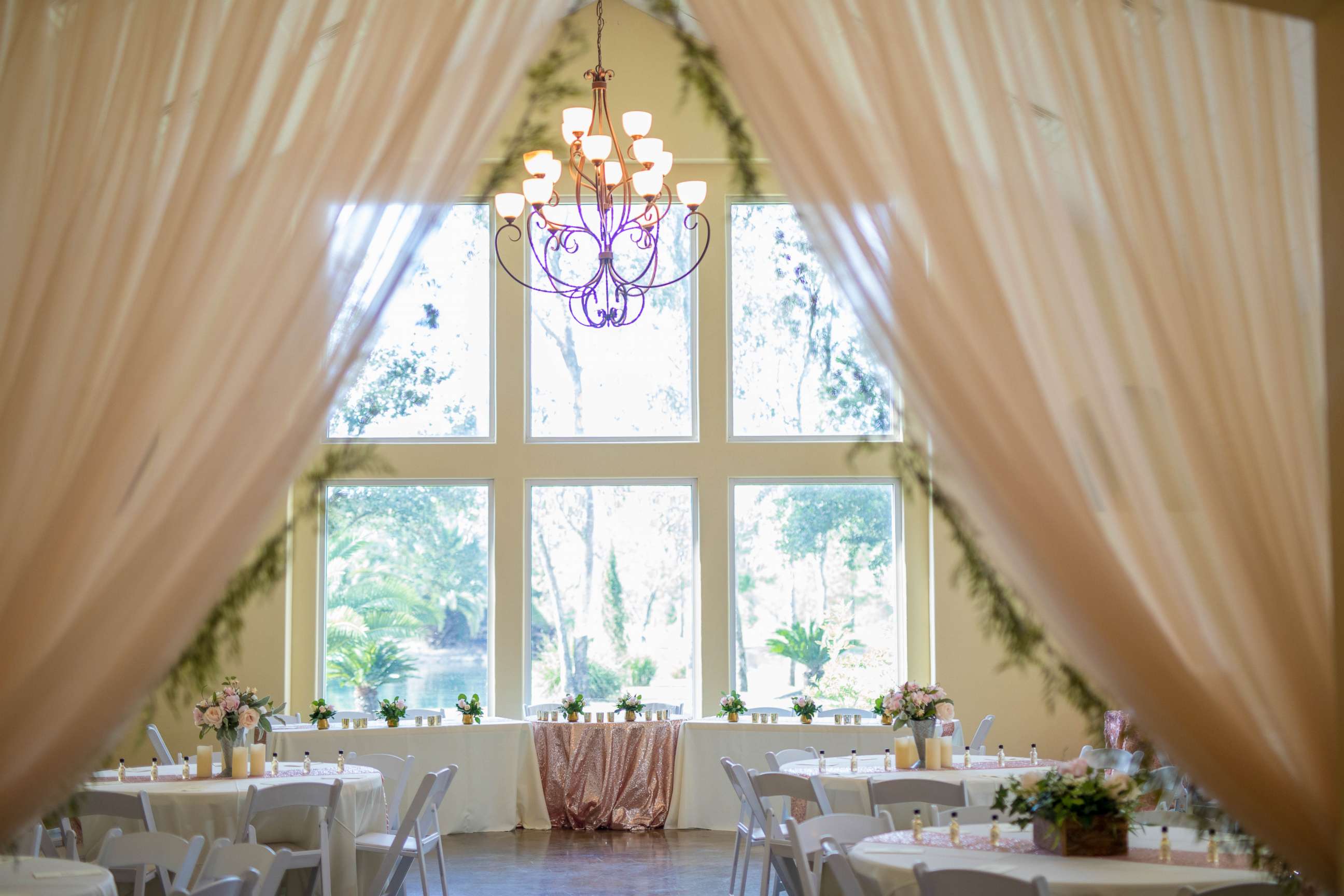 Much to the bride's astonishment, she still got to wear her original wedding dress despite thinking it had been destroyed in the storm too.
"My dress was stuck at the tailor for alterations," said Chloe Waterreus. "The lady reached out to my mom and said, 'I rescued her dress.' She had it dry-cleaned. I got to salvage my dress. It was the one thing that was mine during the wedding which meant so much."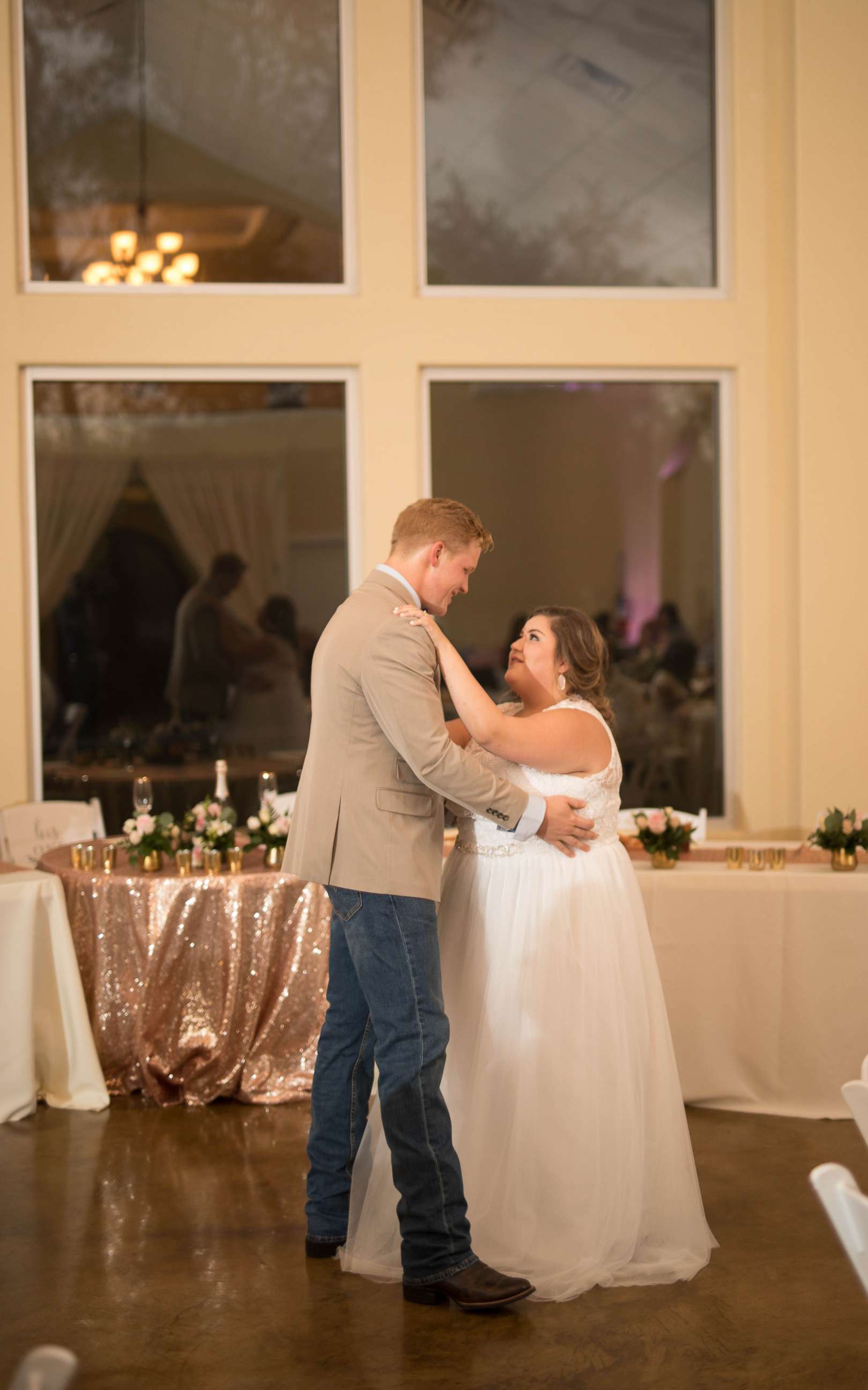 Tim Waterreus is thrilled they got to tie the knot before he leaves in two weeks for Marine Corps recruit training.
"It meant the world to us because it was a thing we often had arguments about -- not having a wedding," said the groom. "There was a lot of stuff thrown into the gutter when Harvey hit and we didn't have another choice. When we got the call from Mrs. Cox that she was doing this, it took us aback."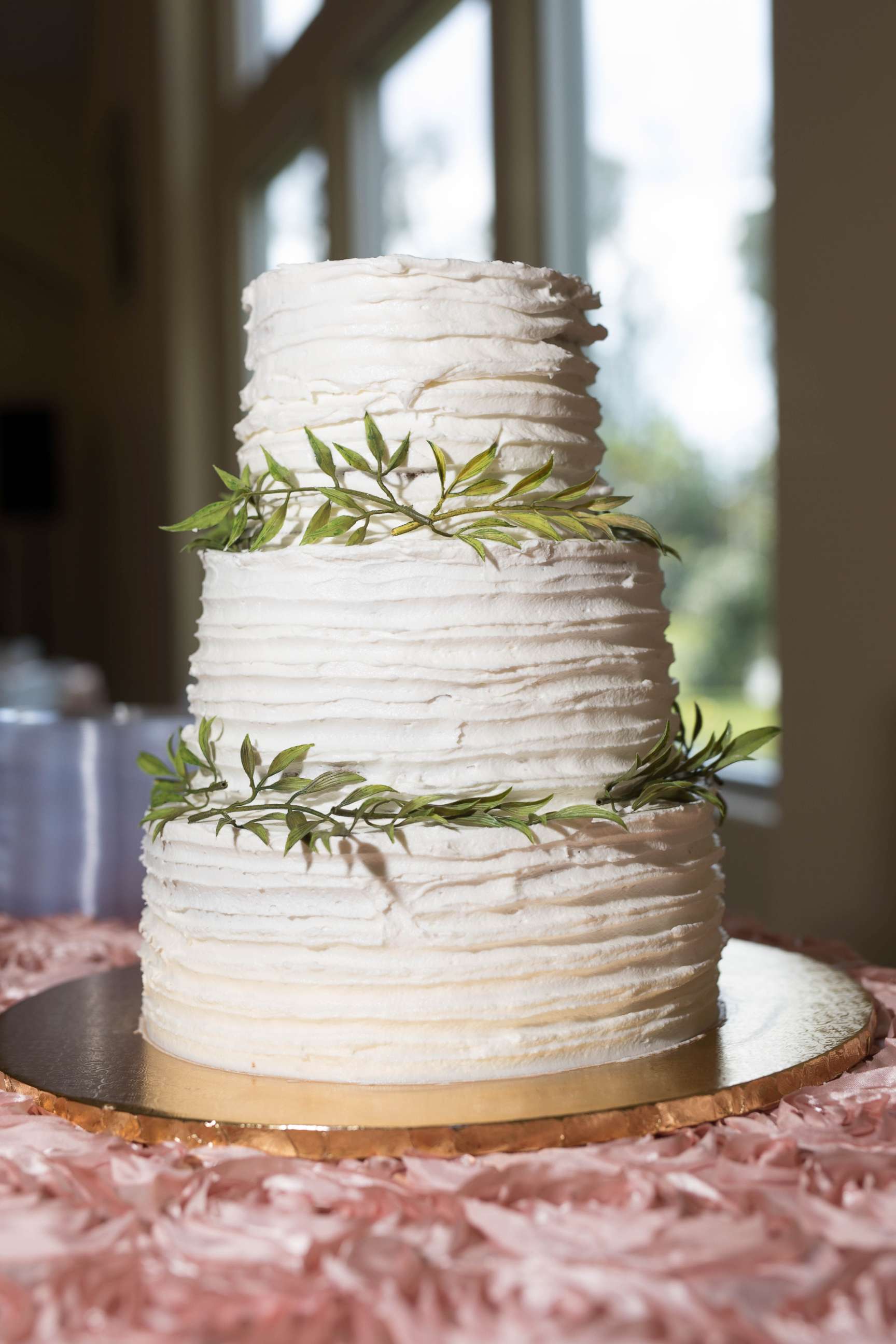 "It was amazing. I felt not only beautiful but so immensely blessed," his bride added.
Chloe Waterreus said she and her husband are both still in shock at everyone's generosity.
"I don't know how many tears about it I've cried. It was magical. So many people helped us to save us," she said.