— -- There wasn't a dry eye in the room late September as a woman recited vows to not only her husband-to-be but her stepson and his mother as well.
Katie Musser of Lansdowne, Pennsylvania, mentioned her fiance's son Landon, 4, and Landon's mother, Casey Bender, thanking them for allowing her to be a part of their lives.
"I was completely blindsided in the most wonderful way," Casey Bender, 25, told ABC News. "Looking back, it doesn't surprise me because that's the kind of pure person Katie is. She wants everyone to know that you can do this. It can be easy and you can love the co-parent of your child."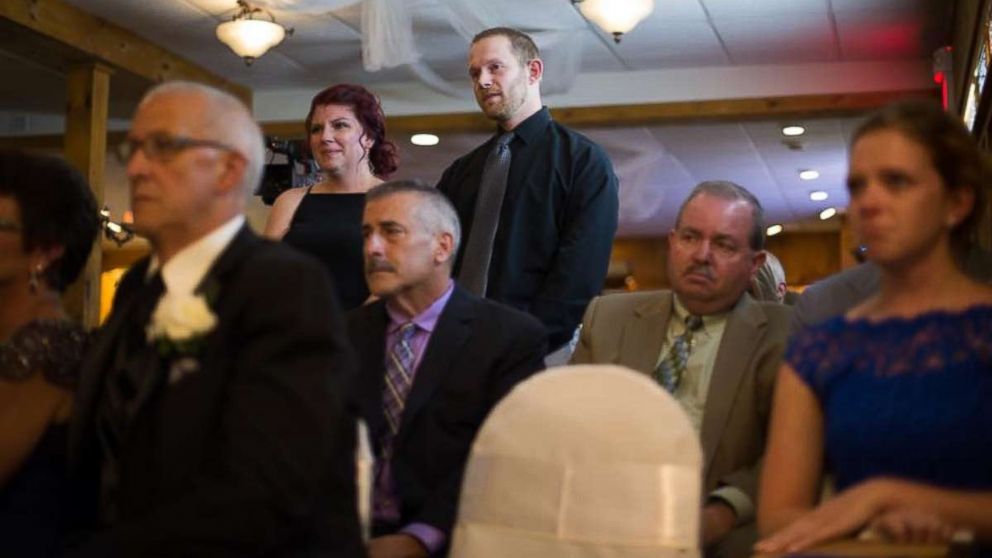 Bender of Chambersburg, Pennsylvania, admitted that the two women didn't always see eye to eye.
"Our relationship started out very rocky," Bender said. "The rumors fly and things were said and we did not like each other. But we didn't have a reason. It was like Katie said, it was just the norm."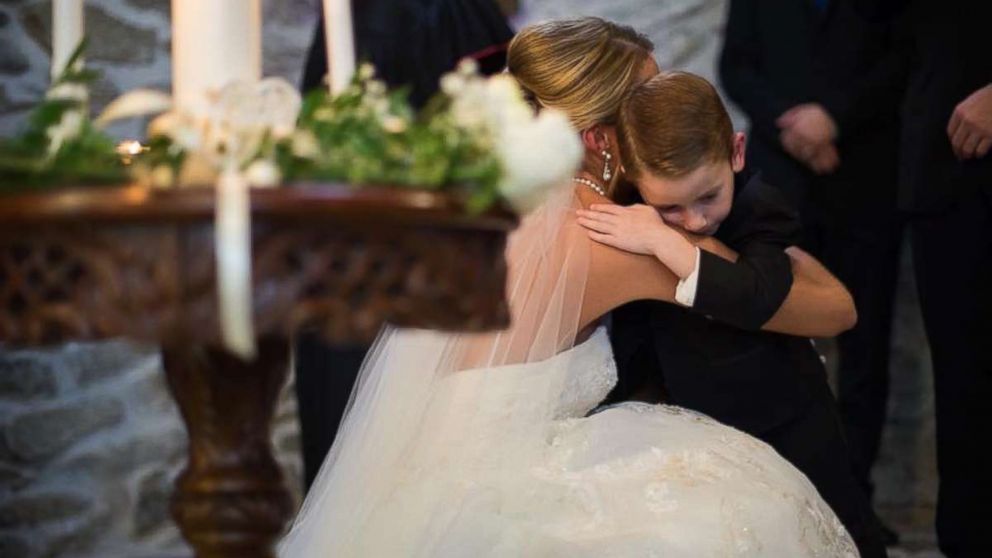 She went on, "It was right before Landon's first birthday ... Jeremy gave [Katie] my cell phone number and she reached out and texted me. I looked at my boyfriend who is now my husband and looked at Landon and I said, 'I cannot be this person.' I wanted to do what was right for Landon. That was kind of when we put our differences aside."
Soon, Bender, her husband Tyler, Landon's father Jeremy Musser and Katie, Jeremy's fiance, all agreed to unite as a blended family. Bender and Katie Musser even developed a close relationship.
"Katie has truly and honestly become one of my best friends," Bender said. "She is someone that I can go to and I can talk to her about anything. There is no judgment between her and I.
"I could never have asked for a better bonus mommy for Landon."
On Sept. 23, before reading her vows to Jeremy, Katie Musser recited her promises to Casey Bender and her husband, Tyler Bender.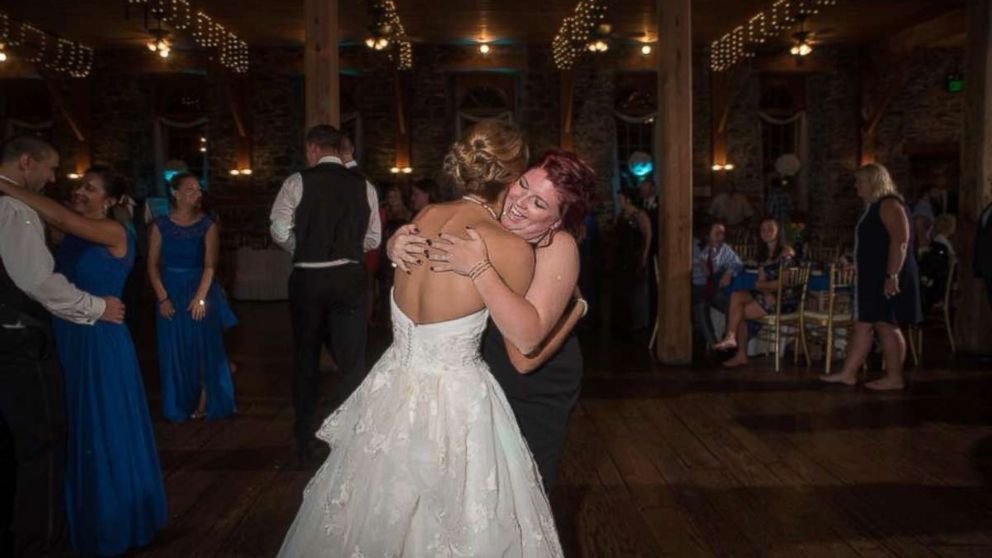 "First I want to thank you for accepting me as your friend and allowing me to be a part of Landon's life," Musser said. "I promise to be an amazing mother to your son. I will guide, teach and love him every single day.
She added, "I promise to respect, work listen and communicate together as co-parents. I love you guys no matter what comes our way. We are one family, always."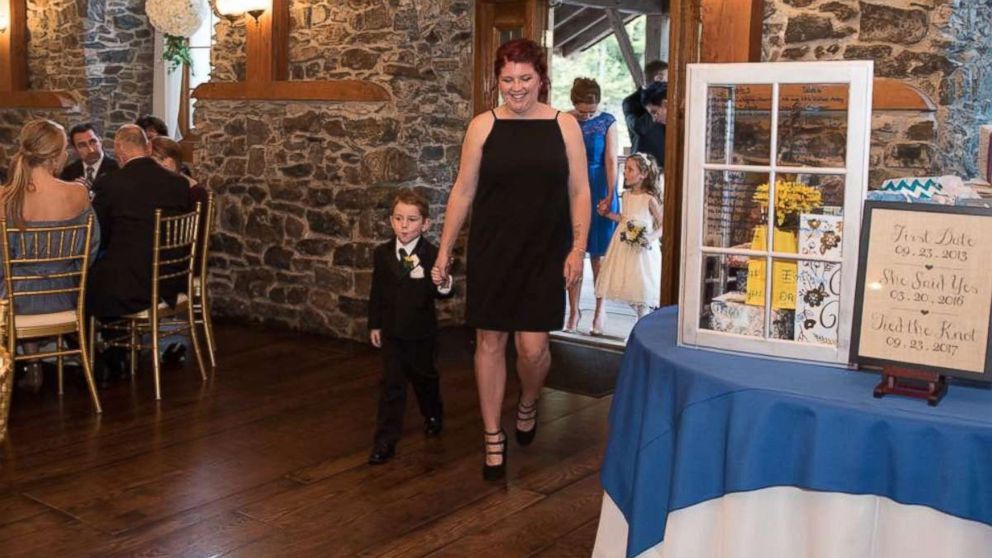 Musser then continued with her vows to Landon. "I promise to stand by you, listen to you and love you every day," she said. "I promise to love Daddy with all my heart. I promise to be a best friend to your mommy and your daddy Tyler. We will be one big family that I promise you will have for the rest of your life."
Musser shared a video of the ceremonial vows on Facebook to remind others that successful co-parenting is achievable.
"I think that our message showed that it's possible," Musser told ABC News. "Obviously you're not going to get the luxury of being best friends like we did, but our point is you can communicate and have the same rules and love all across the board and that's what people need to see."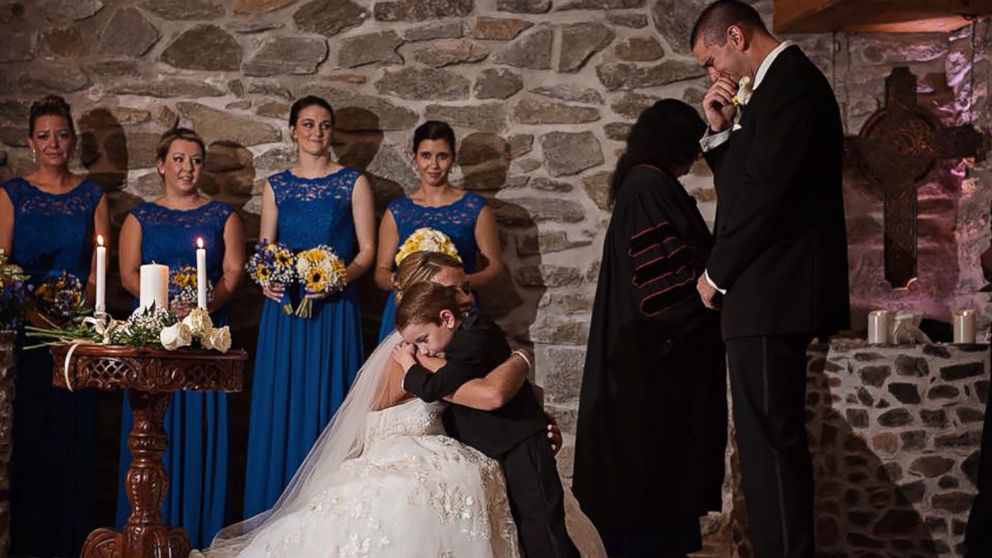 Prior to the wedding ceremony, Casey Musser gifted Bender with a bracelet and thanked her for acceptance.
The two families hope to someday go on a vacation together.