— -- Zak Fick was overcome with emotion watching his sister's wedding dance with their dad.
"She is my only sister," he told ABC News about the bride, Kelsey Buelow. "We're really close."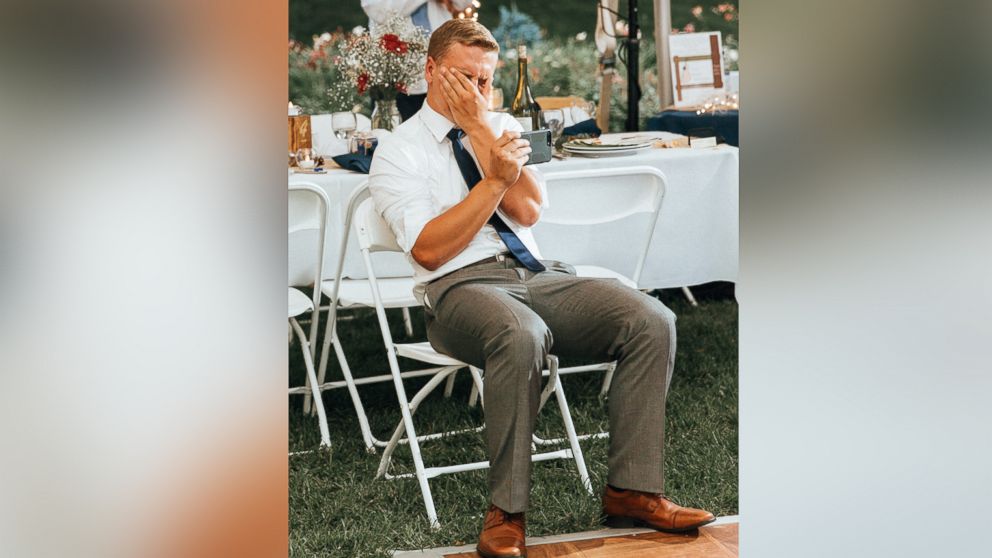 The bride's brother sobbed as he was recording the special moment on his phone during the Aug. 5 wedding at their family's lakeside cabin in Pequot Lakes, Minnesota.
"I was worried it would be shaky, since I was crying pretty hard," said Zak Fick, 25.
Buelow and her dad, Paul Fick, surprised everyone with the choreographed dance to "Cinderella" by Steve Curtis Chapman.
"It was like a fairy tale, and of course they're playing fairy tale music," Zak Fick said about the emotional dance. "It's talking about her growing up and she starts dancing like a little girl, swaying back and forth, and asks my dad to come and dance with her. The lyrics being pretty powerful, and the fact it was choreographed -- my dad's a typical Midwest dad that aren't exactly known for their dancing -- but all of a sudden he and my sister put this thing together really well. It came together really nicely."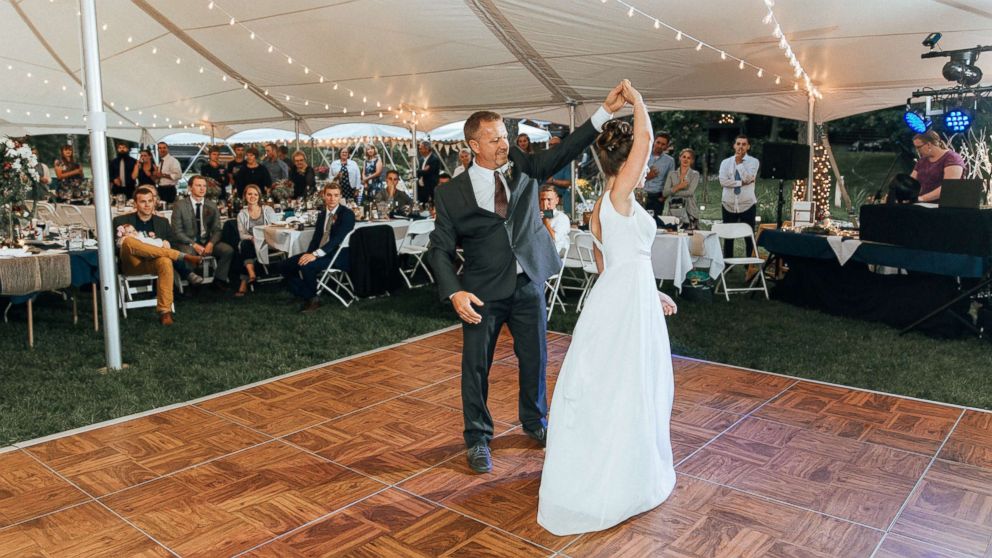 Zak Fick said he became emotional thinking about his sister growing up and growing on.
"We just have so many memories," he said. "Couple that with the fact she's actually marrying the guy that, as a brother, I couldn't have ever drawn up a better person with qualities for her. They come from the same foundation, same energy and passion for life."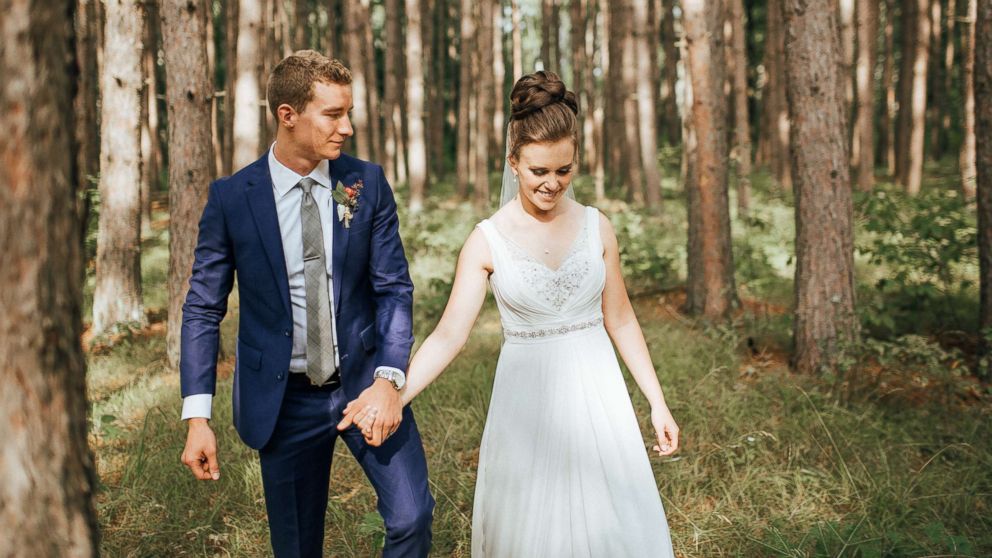 Buelow, 23, said she spent three months practicing the sentimental dance with her dad. Only her mom and her now husband, Amos Buelow, knew they were choreographing something. But they did not show anyone the dance, or tell anyone which song they had chosen.
"My dad and I agreed the whole time saying, 'Mom is going to bawl.' It was all about my mom," she recalled. "My mom had a couple tears, but nothing much, and then I turn and look at Zak and it was just ugly tears. That's what made me cry."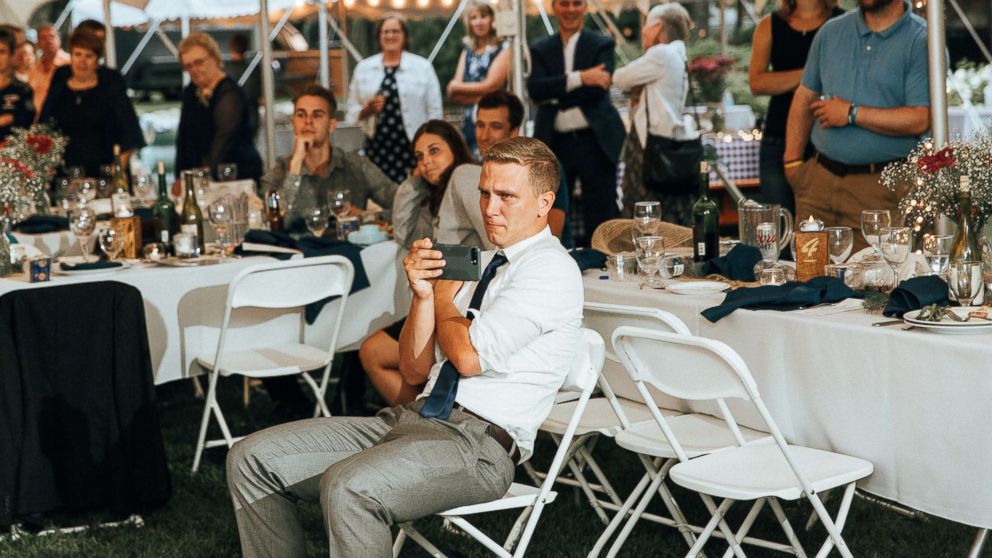 At first, the bride said she thought her brother was yawning, imagining him thinking, "Wow, this is boring."
"Then I realized he was crying and then my stomach went into my throat and I started bawling," she said.
The siblings' dad, Paul Fick, said he was "really surprised" by his son's reaction.
"I don't really see him get emotional about everything. He's pretty happy-go-lucky," he said. "But they're really close. They're good friends. They'd done so much together, gone on vacations together, had fun and had similar friends. Most brothers and sisters are forced to be that way because of genetics. Had they not been that way, they would have gotten to know each other and would be good friends anyway."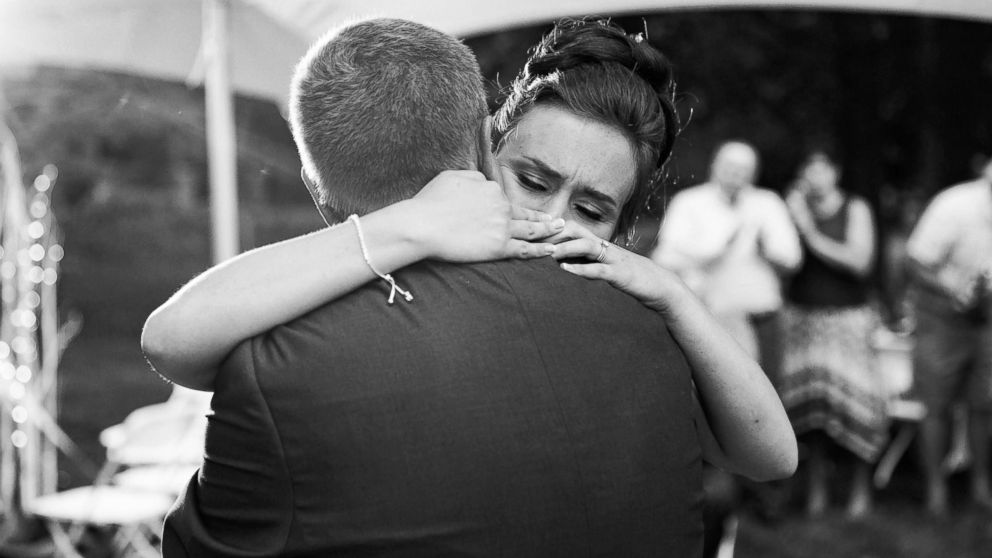 Buelow said it "means a lot" to her that her brother expressed his emotions this way.
"I've never experienced that before with my brother," she said. "To see that was his way of saying, 'I love you,' and to truly mean it. We joke around a lot and make fun of each other, but then you see that and it goes deeper than funny friends. It made it real for me."