— -- After four hours of trying to lure her out from underneath a shipping container, Clarabelle the golden retriever was finally rescued.
"You can see in the video," Eldad Hagar told ABC News. "She's a happy dog now. She bounced back from being fearful. At some point she tried to make a run for it. I could've dragged her out and battled, but I wanted to build a relationship for her safety, my safety, and so it wouldn't be a traumatic experience for her."
Along with his assistant Lisa Arturo, Hager, who is the founder of Hope for Paws in Los Angeles, filmed Clarabelle's rescue and shared it online July 7, where its racked up over 1.8 million views.
Arturo said she and Hagar went searching for the dog after Hope for Paws had been receiving tips from concerned citizens about the estimated one-year-old roaming the streets in a nearby industrial area.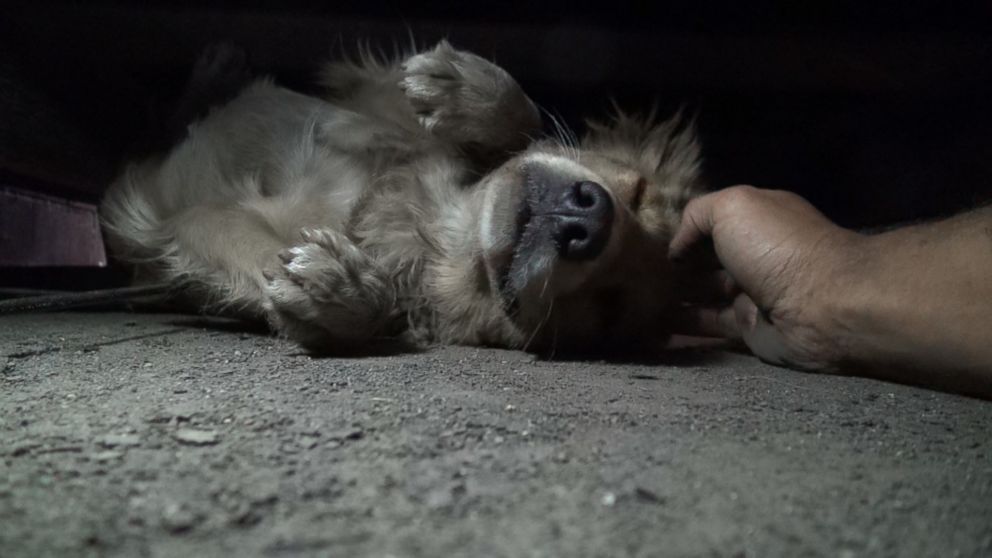 "On the day that we went and tried to rescue her, she was first in a parking lot," she added. "Then, she was on a property where they fix trucks. It was dangerous. There was also stale water, bugs, and rats.
"We were setting traps with food, tried a soft snare pole -- we tried for a while using other methods."
After hours of failed attempts to bring Clarabelle back to the shelter, Arturo and Hagar said they successfully extracted her from underneath the metal shipping container where she ran and hid.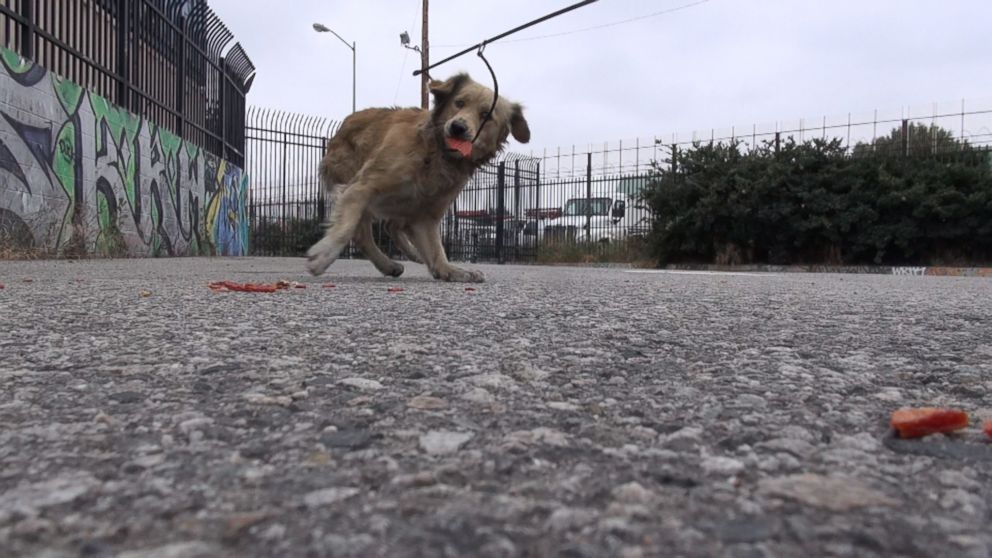 Clarabelle was taken to Hope for Paws, where she now awaits adoption.
"It really took so much effort, but it's so rewarding," Hagar said. "To really see a dog go from that scared and not letting anyone touch her, to her coming to me to give her a hug was very, very sweet."
Hagar added that Clarabelle has adjusted to her temporary home at the shelter and a few families have inquired about adopting her.