— -- Ovella O'Neal is so proud of her son she wanted to write it in the sky.
But that, she thought, would disappear too fast. So she bought a billboard instead.
The single mom of six from Camden, New Jersey, is thrilled with her son Aljelani "AJ" Igwe, who graduates from the LEAP Academy University Charter School on Friday.
"He has always been a super kid," O'Neal told ABC News of AJ. "He is always on the right track."
No doubt that is at least in part because of his mom and the no-nonsense rules she set forth. Among them? No cell phones and no girlfriends. "They're just distractions," she said.
She recounted a story about how AJ was spending every Saturday at the nearby Boys & Girls Club. O'Neal asked him if instead of going there to play basketball, could he stay home and take care of his baby sister while she worked. "I found out he wasn't playing basketball. He had been attending Bible study," she said.
The billboard reads: "A mother can't raise a man but I raised a gentleman. We have the total package." She said that message is about respect and owning your actions. "AJ had a teacher named Sarah Sherman. She called me on a Monday and she [Sherman] told me AJ was being a little edgy with his female teachers. I was not having it. I had a long talk with AJ that night and told him some serious things about my past. I let him know if he continued to be disrespectful towards these women, he was saying it was ok that men in my life had disrespected me."
Sherman called O'Neal back two days later. "She said, 'I don't know what you said to him, but he is totally different.' Now if a teacher calls the worst thing they say is that he is a goofball in class."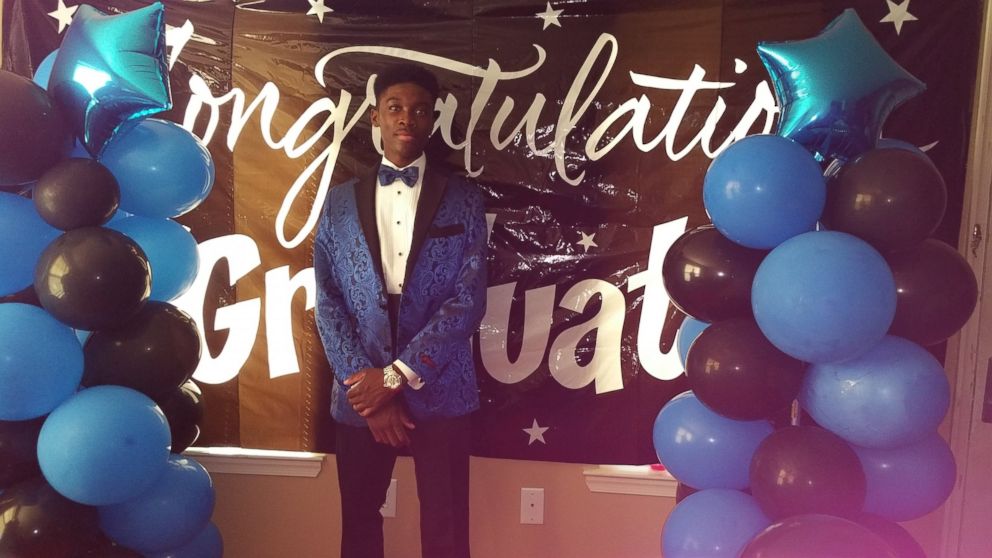 Sherman has since left LEAP to teach at another school, but O'Neal still hopes she can come to AJ's graduation.
As for AJ, he was shocked and happy when he saw the billboard, which cost his mom $725. It'll be up in Camden for another two weeks. He's off to Rowan College in the fall where he will study engineering. His mom hopes he'll pursue a career in the Army.
"This is the 11th consecutive year that LEAP will graduate 100 percent of its students and achieve 100 percent college placement," the school told ABC News. The South Jersey Courier Post reported that in 2014, only 62 percent of Camden seniors graduated, compared to the statewide average of 89 percent.
And while mom couldn't be prouder, there's no bending her rules: AJ won't be getting a phone. Or a girlfriend. O'Neal said, "My kids can have those things when they are done with school and have a job to pay for them."