— -- More than 7,000 fans high-fived their way into the Guinness Book of World Records during halftime at a pre-World Cup friendly match between the Canadian women's national soccer team and England in Ontario.
The simultaneous hand slapping Friday night was led by UNICEF Canada, kicking off the organization's #HighFiveIt campaign that will run throughout June as the Canadian Women's team competes in the FIFA Women's World Cup Canada.
"The most people performing a high-five simultaneously is 7,238 and was achieved by Canadian UNICEF Committee at Tim Hortons Stadium in Hamilton, Ontario, Canada, on 29 May 2015," a Guinness World Records representative confirmed to ABC News. "The attempt took place during an international exhibition game for the 2015 Women's World Cup taking place in Canada."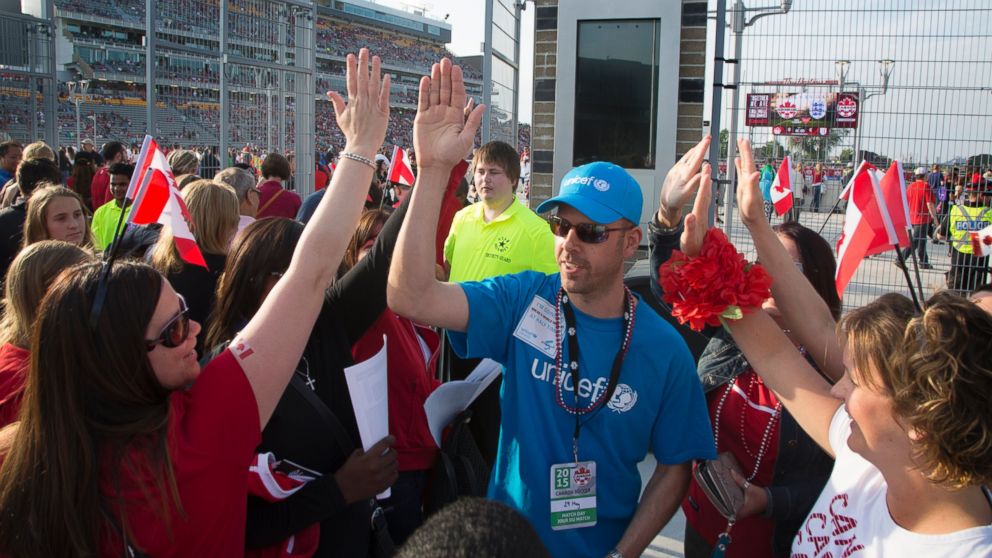 The #HighFiveIt movement is meant to help save kids' lives by making a $5 donation to UNICEF and sharing a high-five photo or video on social media.
UNICEF said a $5 donation can provide clean drinking water to five children for one year.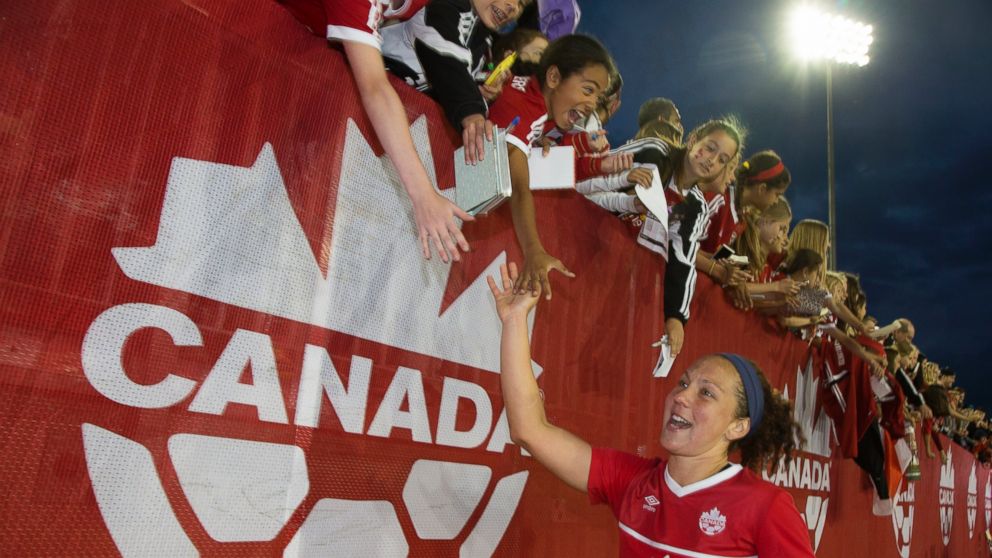 "It's phenomenal to see Canadians come together to break this record -- our national pride is so palpable at an event like this," said Sharon Avery, UNICEF Canada Chief Development Officer in a news release. "Watching thousands of people high-five to save lives underscores the commitment of Canadians to the world's most vulnerable children."
The record for most high-fives previously stood at 4,696 people and was set by The Kroger Company in the U.S. on April 16, 2013.