— -- A recently rescued 5-month-old dog named Herbert, who's just begun learning to be social, has become a social media sensation.
Viral video of the pup "smiling" every time he hears, "Say Cheese" has received over 12.5 million views, over 350,000 shares and nearly 200,00 likes on Facebook, as of this morning.
The video was originally posted last week by Amanda Robles, who is fostering Herbert, according to Sarah McDonald, an associate director for media and community relations at PAWS Chicago, a no-kill shelter.
Robles stepped up to temporarily care for the young American Staffordshire Terrier after PAWS Chicago saved him from possible euthanization at a Chicago pound a few days before this past Christmas, McDonald told ABC News today.
Herbert was one of a number of dogs at the pound sickened by a recent canine influenza outbreak in Chicago, McDonald explained.
"The best thing about the video is seeing Herbert come out of his shell," McDonald said. "When he first came to us, he was really timid and he displayed some signs showing he was under-socialized. His feet were splayed, which probably means he may have spent a lot of his puppyhood in a cage."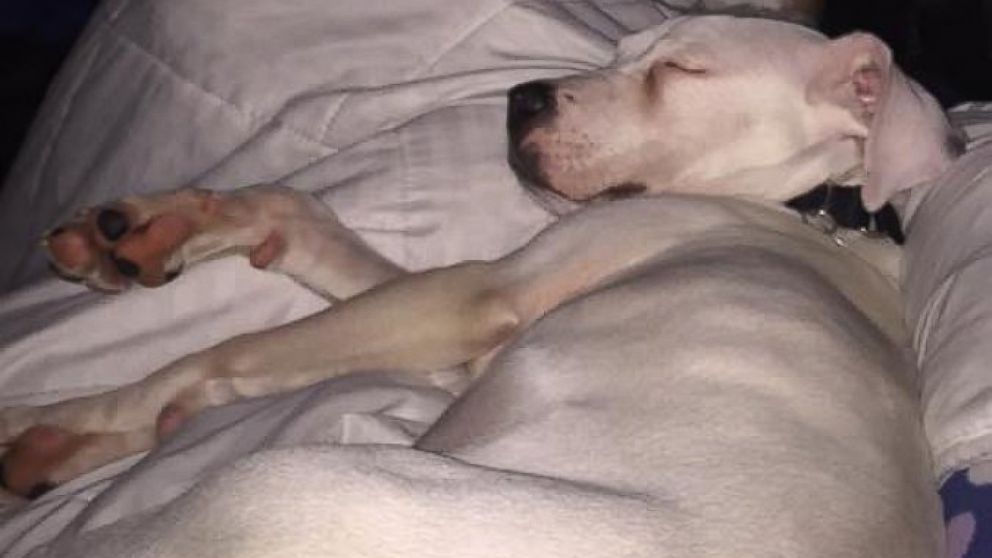 McDonald said Robles and her family are helping Herbert build his confidence and his social skills as he recovers from the dog flu.
Herbert will be available for adoption within a week or two after he's fully recovered, McDonald added.
"He's just one wonderful example of all the other amazing animals you can find at your local shelter," she said. "They're eager to please, learn and to have a warm, welcoming permanent home."