— -- A recent college graduate wrote in a now-viral Facebook post that after skipping her high school graduation because her parents couldn't attend, she's proud to graduate from college, especially after interning at the White House with first lady Michelle Obama.
Sequoia Baker, a first-generation college student from Milwaukee, Wisconsin, thought about also skipping her college graduation from the University of Wisconsin-Milwaukee last month because she thought back to the last time she earned a diploma, she told ABC News.
"Unfortunately, I come from a broken family," Baker, 22, explained, adding that she had a challenging childhood.
"The night before graduation, I debated again about just getting my degree in the mail [and] not walking," she continued. "But when you grow up in the environment that I grew up in, and you make it to these places that people grew up in those environments don't make it to, or don't have an opportunity to get to, I just think you kind of owe it."
Baker said "it was kind of pulling at me to share" her experience on Facebook.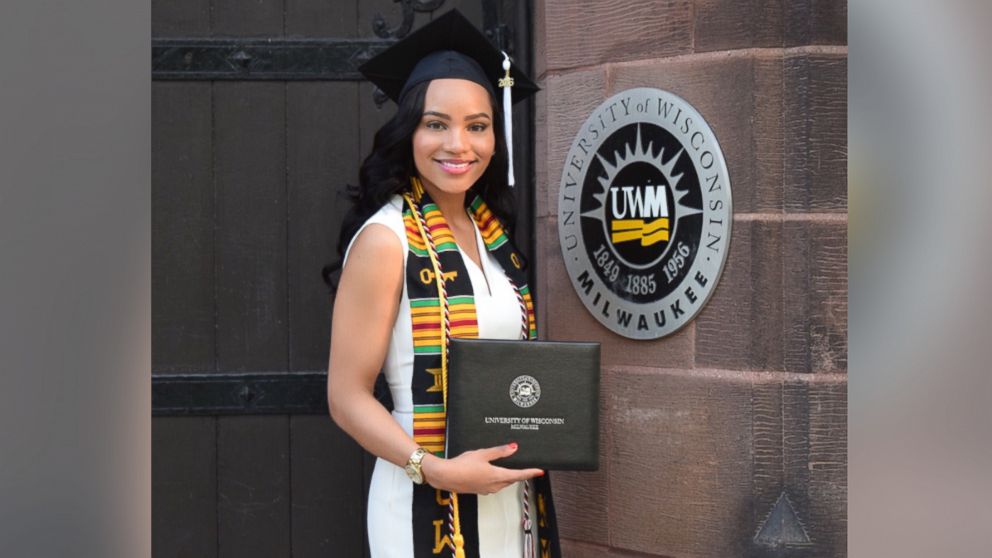 She wrote in a post that has now been shared more than 7,000 times that after skipping high school graduation, "What I didn't know is that 5 years later I'd finish undergrad working for First Lady Michelle Obama."
She described Obama's "story as a first-generation college student" as "all too familiar."
Baker ended up scoring a coveted communications internship, working in the East Wing of the White House for the Office of the First Lady.
After scoring an internship in local government back in Milwaukee, Baker said she "just kind of went for it." She was notified that she was one of hundreds of interns the week after Thanksgiving.
"Honestly, that week had been rough," she told ABC News. "It was right after the holidays. Holidays are typically rough. They can be rough for anybody who deals with family issues. And, honestly, I had given up because ... I just kind of thought, 'You just didn't get it.' But I was very excited, to say the least, when I got the email."
In her four-month unpaid internship, Baker was able to assist with the preparation of events involving the White House and the first lady, including the Easter Egg Roll, the White House Correspondents' Association Dinner, the Nordic State Dinner and even when Michelle Obama was featured on the May issue of Seventeen magazine.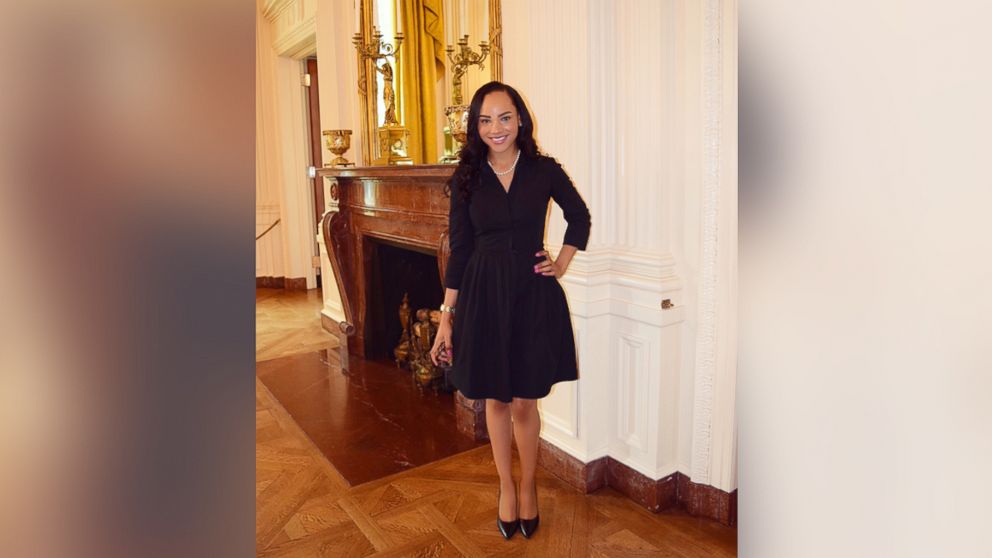 "It was an amazing experience," Baker said. "Just to have access to the White House and be able to come in every day and work for this administration for a little part of history, it was absolutely incredible."
Gary Cooper-Sperber, an academic adviser in the College of Letters & Science at the University of Wisconsin-Milwaukee, said Baker has always been a "diamond in the rough."
"When I first met her [in 2009], she came from inner-city Milwaukee, which is primarily black and impoverished. And she was just angry at life because of her situation," Cooper-Sperber told ABC News. "After graduating from high school, I think something set into her head and she started to come here, asking for advice.
"I work with a lot of students but Sequoia is one of those people who takes the advice and she takes it to the next level. She takes it further. And that's the biggest thing that I can attest to: That when students listen to what we have to say and connect the dots, they get that holistic college experience and they can still persevere even though they come from non-traditional backgrounds," he added.
Baker, who plans to travel before considering job opportunities, said she penned the Facebook note to inspire other students like her who may have had to endure troubled home lives.
"So while I can't say accomplishments erase rejection, I've learned that you owe it to yourself, those who've inspired you and those you'll inspire, to show up and live the life you've envisioned! So thankful," she wrote.