— -- Footage of a veterinarian singing to his furry patient is capturing the hearts of animal lovers across the internet.
On April 27, Dr. Ross Henderson was recorded serenading Ruby the golden retriever at Fox Animal Hospital in Lakewood, Colorado. The video, which was shared on the hospital Facebook page, has been viewed more than 260,000 times.
"Dogs spend 99 percent of their time at home and when they come into the hospital, we try to give them as pleasant an experience as possible," Henderson told ABC News. "I think that's why attention and music, those two piece together causes a little bit of familiarity to them. It's the best part when they start to settle down and say, 'OK, I can relax now.'"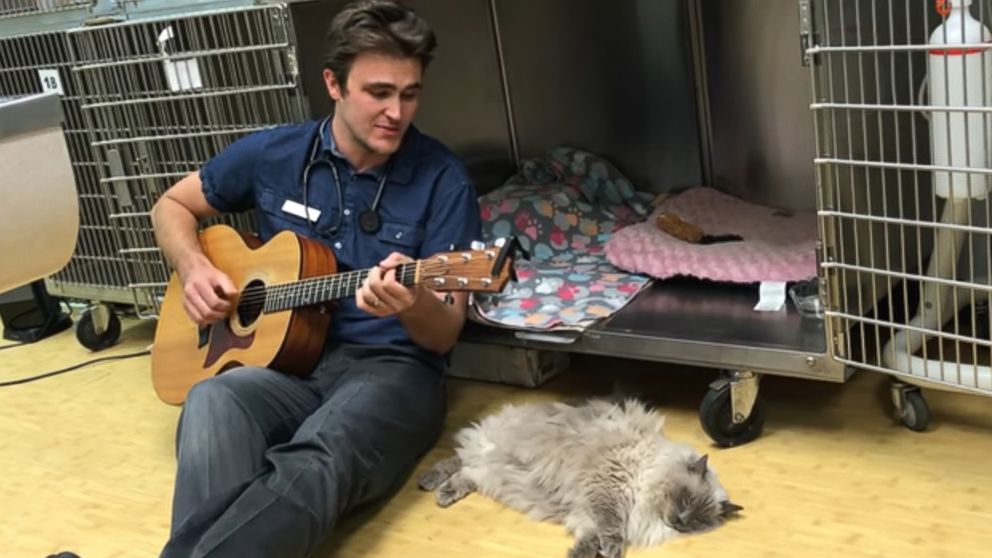 Henderson, 28, has apparently been singing to cats and dogs at Fox Animal Hospital for the past few months. This time, his colleague Darcy Holloway shot video while he covered Elvis Presley's "Can't Help Falling in Love." Henderson sang the song to 6-month-old Ruby, who was about to be spayed.
"Ruby was back there jumping on the cage and she was crying," Holloway told ABC News. "We don't know if it's the one-on-one attention or if it's the song, but they usually respond really well to it."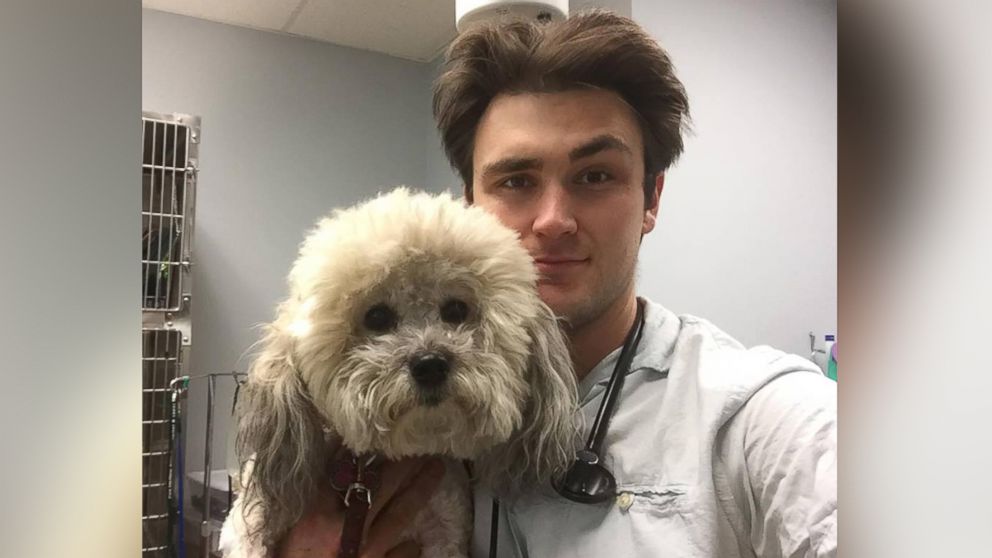 Both Henderson and Holloway believe the singing helps calm the nerves of their patients, they said.
Given the video's positive feedback, the hospital plans on sharing more in the future, Henderson said.