Construction Crew Surprises Friendly Neighbor With Packers Tickets
"It was just the most wonderful thing they could do for him," his wife said.
December 5, 2016, 6:13 PM
— -- Rich Nowakowski, of Hartland, Wisconsin, is a die-hard Green Bay Packers fan, and a really outgoing guy.
Every single day, he sits on the front porch of his house cheering on the construction crew that is building an apartment building across the street with enthusiastic words of encouragement.
"They're building this huge 38-unit apartment building right across from our house," Rich's wife, Patricia Nowakowski, told ABC News. "My husband is a very, very, very, very friendly person. Very boisterous. We have a front porch and he sits out there all day long and says 'hi' to them."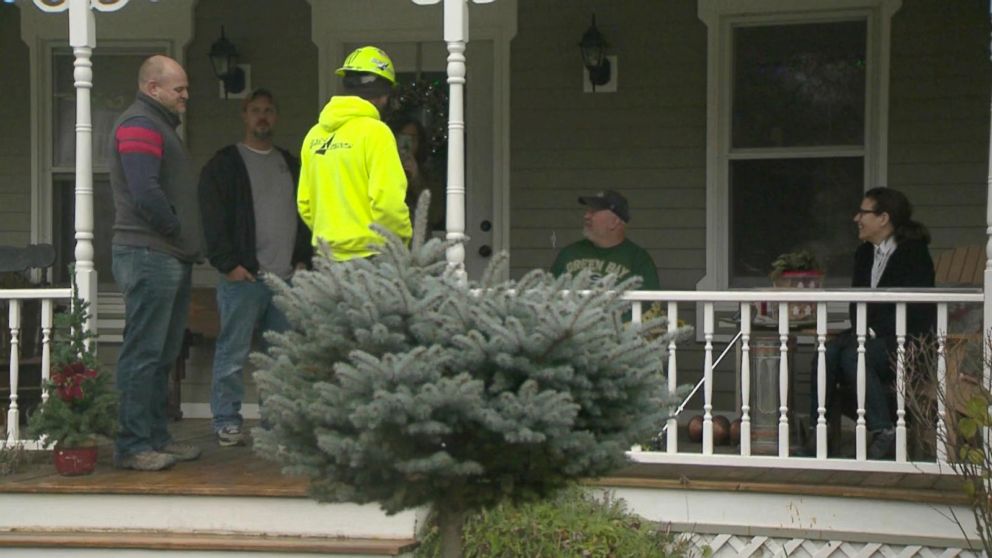 Rich suffered a stroke in 2012 leaving him unable to speak well, but his passion for the men's work still shines through.
"He can't really say what he wants to say and can't really come up with the words, but he can still say 'beautiful,' 'good job' and 'hey, hey, hey,'" his wife explained.
The workers, from Benoy Masonry in Verona, Wisconsin, have become best buds with Rich, whom they now jokingly call "boss." In order to thank their friendly neighbor for his daily praise, the guys pooled their money with the help from other companies working on the apartment complex to give their "boss" the surprise of a lifetime.
"One day I got a phone call from them and they said they really wanted to surprise him with Packers tickets, $400 in cash and some Packers gear," Patricia said. "He knew nothing. On their lunch hour, they all gathered together and walked across the street. I had 30 of these guys on my front lawn, and he just sat here and went, 'Wow, wow, wow.' People who have suffered from a stroke can get very easily depressed and this just brought him right out of that.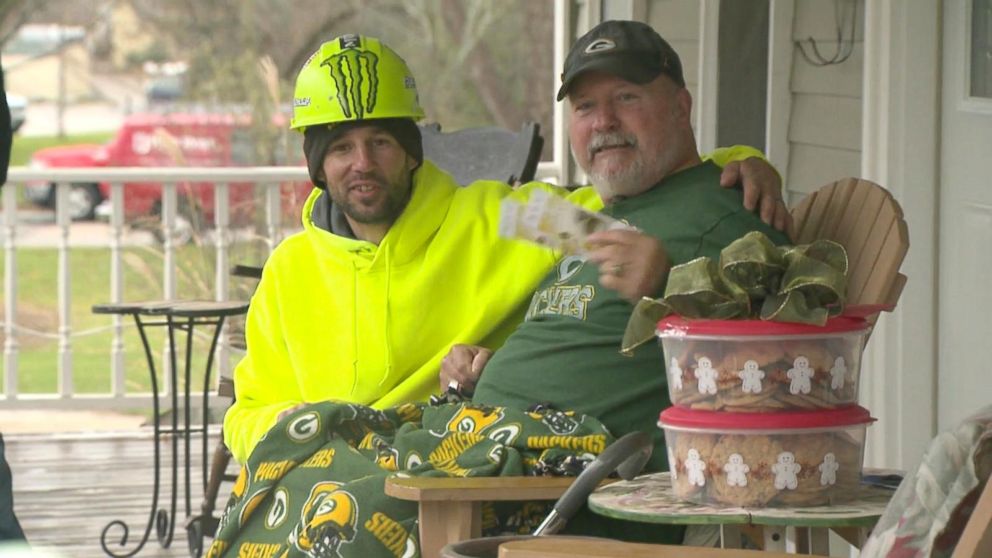 "It was just the most wonderful thing they could do for him especially this time of year," she continued. "He does the most with what he has, but this just made the world for him."
Andy Benoy, the owner of Benoy Masonry, said having this type of experience with a neighbor definitely stands in stark contrast to what he says his employees are used to.
"When we're building projects, neighbors don't like us. We're changing their neighborhood," he said. "We haven't had anything like this, an experience like this, when people love you coming in there. It's really refreshing."
As for his crew and the way they've treated Rich throughout their roughly 10 months working across the street from his home, "Obviously I'm very impressed, very proud of them," Benoy said.
Rich and his son, Ryan, of Ixonia, had a blast at the game on Sunday against the Houston Texans. And it certainly didn't hurt that the Packers won.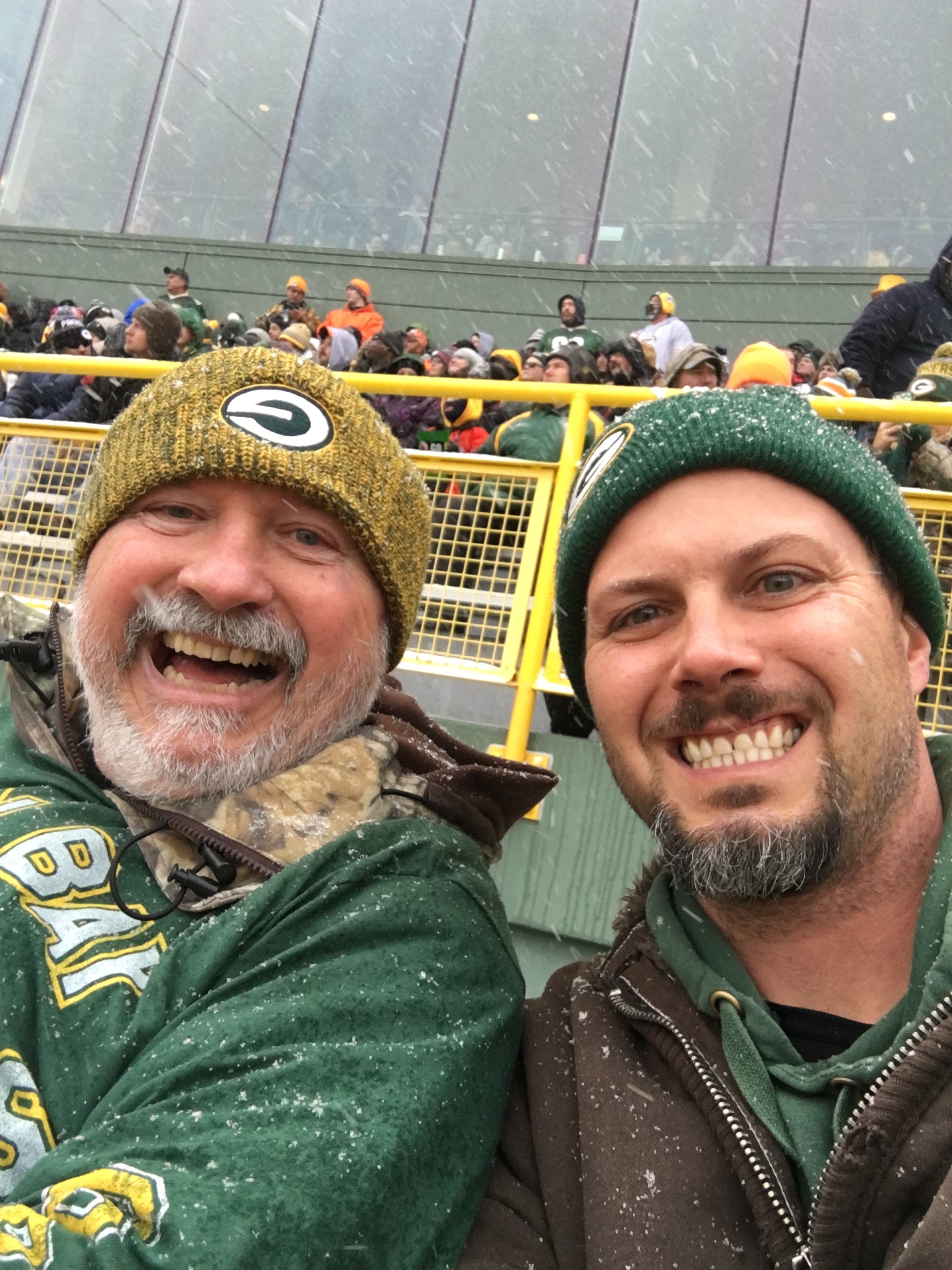 "He was tickled pink," said Ryan. "He was in his own element. I don't even know the last time he was up there, probably sometime in the '90s, so he was loving it for sure. We had an excellent time.
"For them to take a liking to him is very special," he added. "For them to realize he's a special guy and to reach out like is just amazing."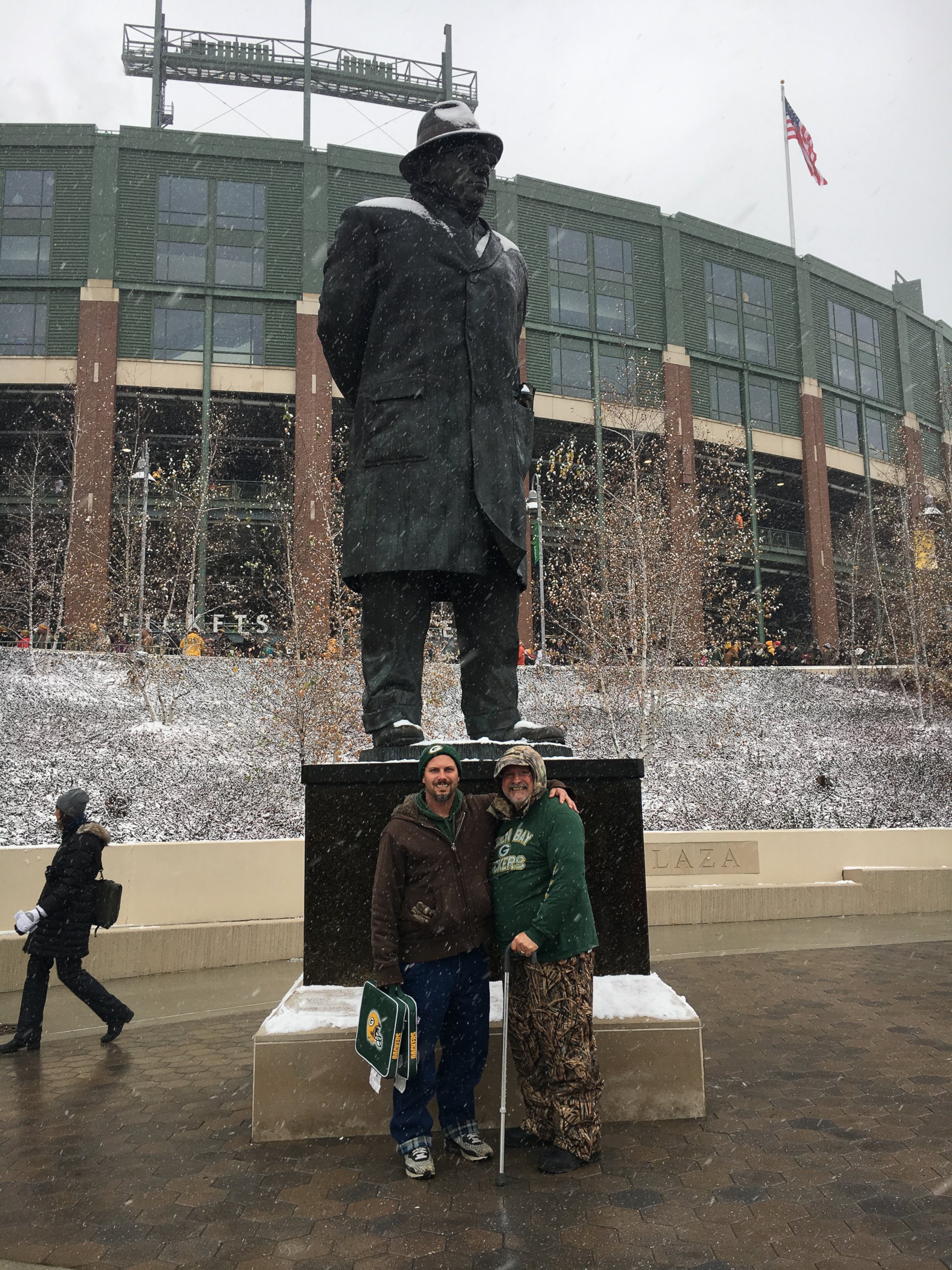 The father and son posed for plenty of pictures at Lambeau Field to mark the occasion and to be able to show the workers the great time they shared.
"It was the first snowfall of the year here in Wisconsin," said Ryan. "We sat down and started watching the game and snow was flying and it was a picturesque day."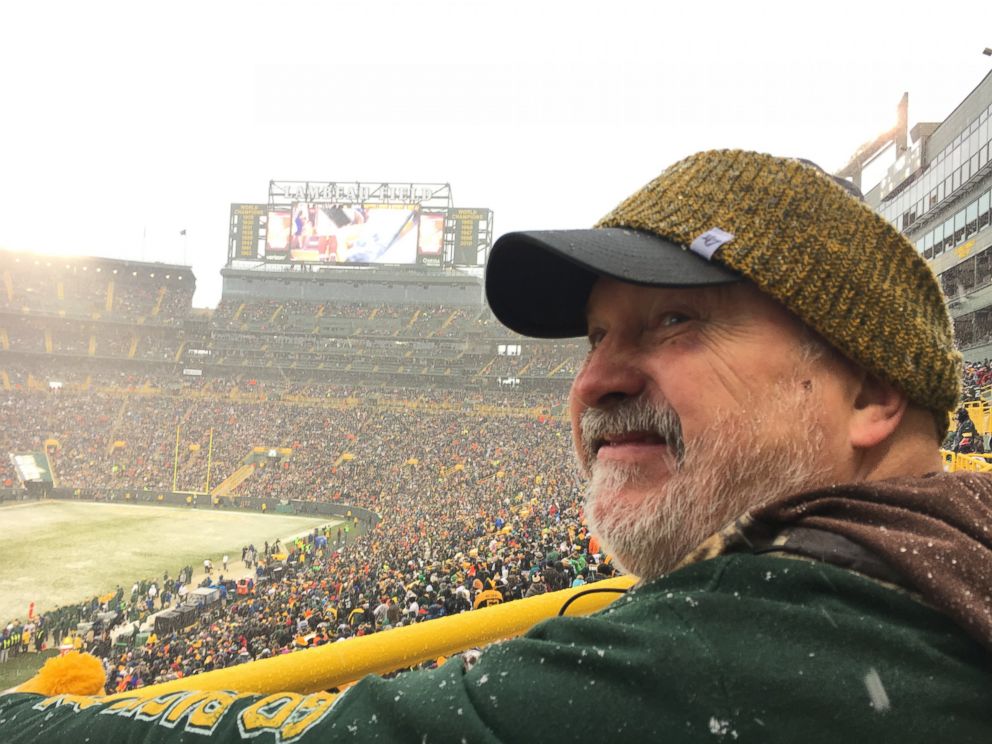 All of the excitement really wore Rich out, but it's safe to say the trip was well worth it.
"He was so excited when he got home," said Patricia. "He slept for hours afterward because he was so tired."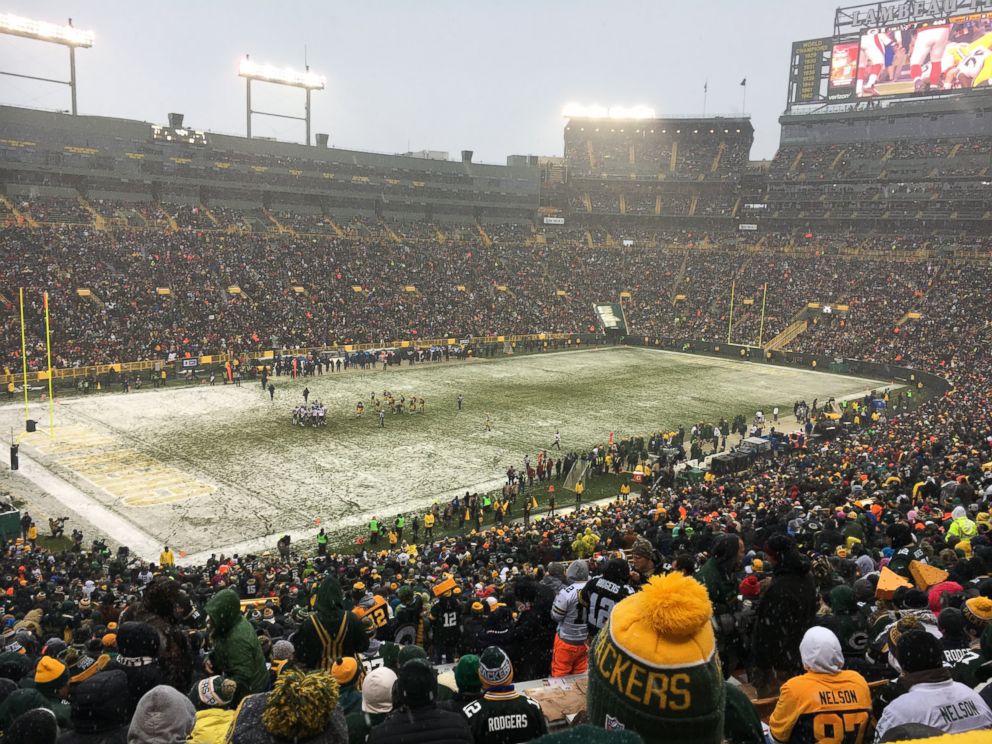 Today is the last day the crew will be working on the apartment complex. They've completed their construction on the site, but they've certainly made a friend for life.
"Today is the sad 'goodbye' day," said Benoy. "My foreman just called me and said they were packing up their truck as we speak. They were all going to go over and say 'goodbye' to him. He enjoys all the workers, and for my guys being on the outside of the building as long as they were, they really created a bond with each other."