May 6, 2014— -- There is an oft-repeated quote from Harper Lee's "To Kill a Mockingbird" that states "you never really know a man until you stand in his shoes and walk around in them." But these days it may be more apt to say "...until you've stood in his kitchen and cooked at his stove."
Across the country, food is being used to establish a cross-cultural dialogue between Americans and foreigners through progressive college courses, agriculture exchanges and intense cooking classes taking place within immigrant's homes.
"In my country, we always make chapati [bread] to have with the food," said Afsari Jahan at the beginning of a recent five-hour instruction on Bengali cuisine inside her Bay Ridge, Brooklyn, apartment.
A native of Bangladesh, Jahan moved to the United States with her husband and son in 2000, and she delights in sharing her homeland's traditional dishes with others. From grinding down her own spices to preparing homemade cheese for palak paneer, to straining cooked spinach in a cloth bag suspended over her sink, she is graceful and exacting at each step of creating the meal, pausing to let the students sniff a cardamom pod or feel the texture of uncooked rice grains between their fingers.
"My son says I serve too much rice, but I love rice," she later tells her guests with a warm smile as they pass heaping platters of fiery roasted eggplant, bright gobi masala and circular discs of that scratch chapati bread none of the students thought they would be able to make.
Jahan is one of six instructors currently teaching out of their homes under the League of Kitchens cooking school in New York City.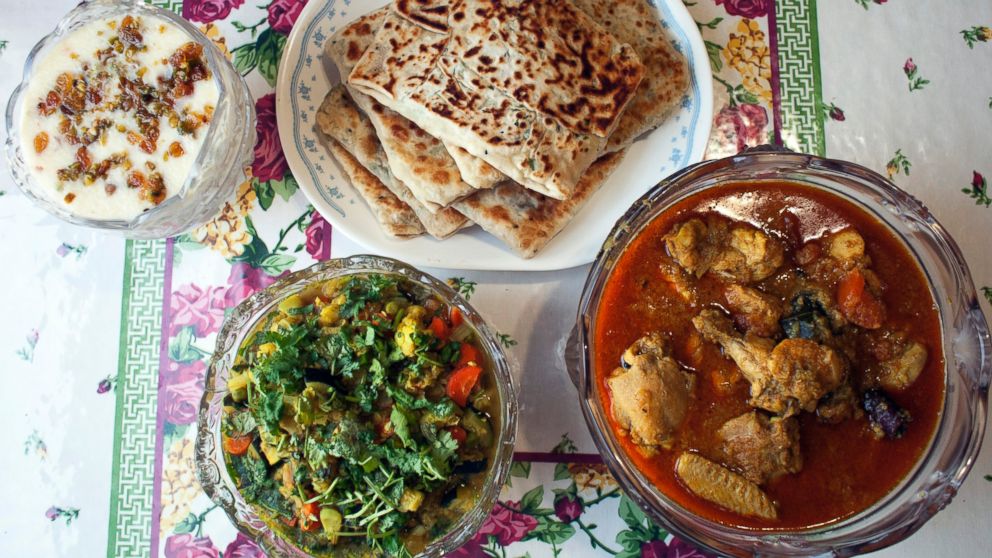 "Growing up, my grandmother would always cook a lot of Korean food," says League of Kitchens founder Lisa Gross, whose Korean mother and Jewish father met in graduate school in University of Chicago. "Every meal there would be some sort of Westernish food and Korean food on other side of the table--and my father always called that the 39th parallel."
After college, Gross recalled having a renewed desire to cook Korean food but by that time her grandmother had passed away.
"I began using cookbooks and the Internet. Everything I made was good but not as good as how my grandmother made it," she said. "You really have to learn those techniques and subtleties from a person. So I sort of had this fantasy of 'wouldn't it be great if there was this other Korean grandmother' who I could learn from."
Over time, Gross' idea evolved to where it wasn't just about cooking anymore, but food as a way to share culture, stories and creating an intimate encounter. Following two years of intense research, fundraising, scouting potential instructors and training them to teach others, The League of Kitchens was born in March 2014.
"The instructors cook as they normally would, a pinch of this, a handful of that, and I think that's really important for students to see," Gross told ABC News.
Students also get to enjoy the fruits of their labor with a full-fledged meal together serving as the finale of the course. Afterward, participants of the five-hour intensive classes ($195) are sent home with leftovers, recipes and a starter kit that includes some of the more obscure ingredients and spices to encourage future cooking.
But the real takeaway extends beyond sensory pleasures, said Gross.
"For us, one of the things that is so powerful about this experience is learning about the immigrant experience today and learning about it directly from someone who has grown up in that culture," she said. "We're creating this shadow United Nations of ordinary but exceptional people who are sharing their culture."
But she is not alone in her efforts.
In Washington, D.C., college students who have elected to take a new course on "gastrodiplomacy" at American University are also exploring other cultures through cuisine. Through in-class lectures and field trips to local ethnic restaurants, the undergraduates are making the connection between food and international relations, according to instructor Johanna Mendelson Forman.
And across the country, a similar opportunity exists for American farmers to learn from international stewards via the Multinational Exchange for Sustainable Agriculture (MESA).
The combination of shared time, experiences and exposure to new foods is unlike any other exchange, said Gross. Students appear to agree.
"It's one of the most effective ways of 'artificially' initiating dialogue between cultures through scheduled activities that I've ever seen," said J.P. Allen, who recently spent a Sunday at Jahan's home taking a Bengali class with his girlfriend and other strangers. "Having a whole afternoon of cooking requires collaboration and conversation to get things done and pass the time. I had a great time talking to Afsari about her interests and life story."