Couple Encounters a Black Metal Band in Woods During Engagement Shoot
"I seriously can't make this stuff up," said the soon-to-be groom.
October 21, 2016, 1:24 PM
— -- John Awesome and Nydia Hernandez were having a lovely engagement photo shoot in Holy Jim Canyon, California, when they encountered something unusual: a black metal band in the middle of the woods.
The band, Coldvoid, was also in the area shooting promo photos for its music, using the full moon on Sunday as its menacing backdrop.
"During the last part of the session, we noticed a few guys with some corpse paint makeup on sitting at a nearby bench blaring out some black metal music," Awesome, 34, of Orange County, told ABC News. "We just randomly thought it would be a funny idea if we could get them to be a part of our engagement shoot. So we approached them and asked and they more than happy to accept! Super nice people. I seriously can't make this stuff up."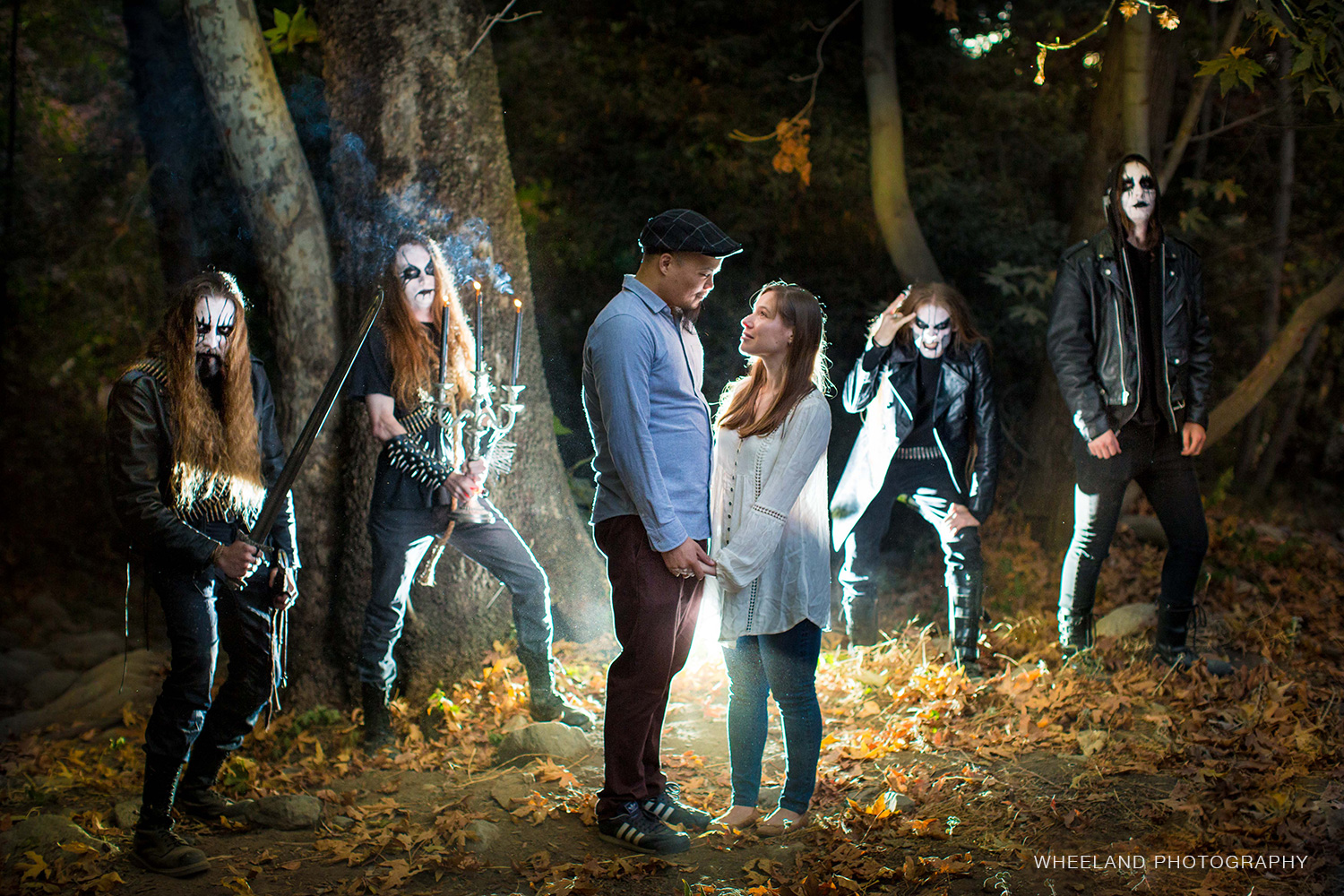 The couple's photographer, Janet Wheeland, struck up a conversation with the band, saying, "Looking good guys!"
Dressed in head-to-toe black clothing with lots of leather and spikes, Coldvoid even had creepy props with them, including a candelabrum, nails and swords, which definitely made for interesting engagement pictures when they crashed the background of the lovebirds' sweet poses.
"They gave us a copy of their new demo and it was the perfect eerie soundtrack for the drive out of the woods," said Wheeland. "It was a perfect, spontaneous finale to our photo shoot. We couldn't have planned it better."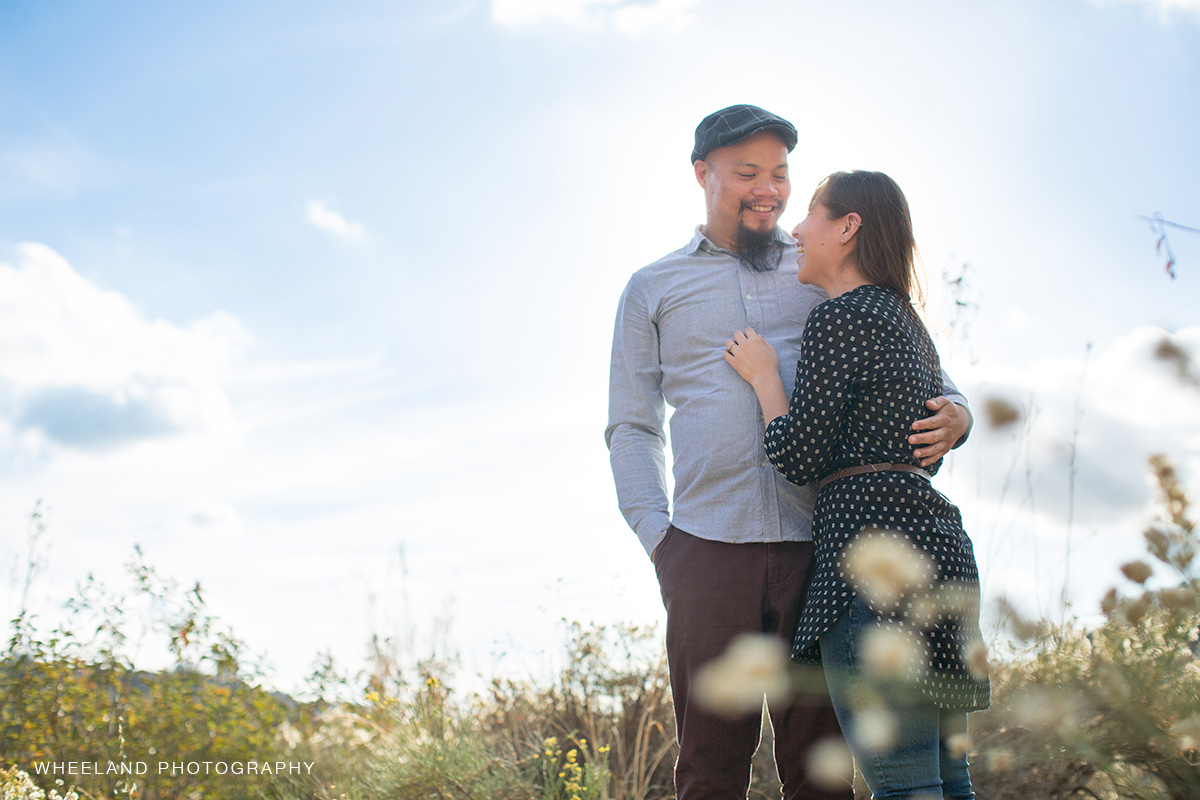 The unique photos have gone viral with nearly 600,000 views on Imgur.
"It was a perfect, spontaneous finale to our photo shoot," Wheeland said.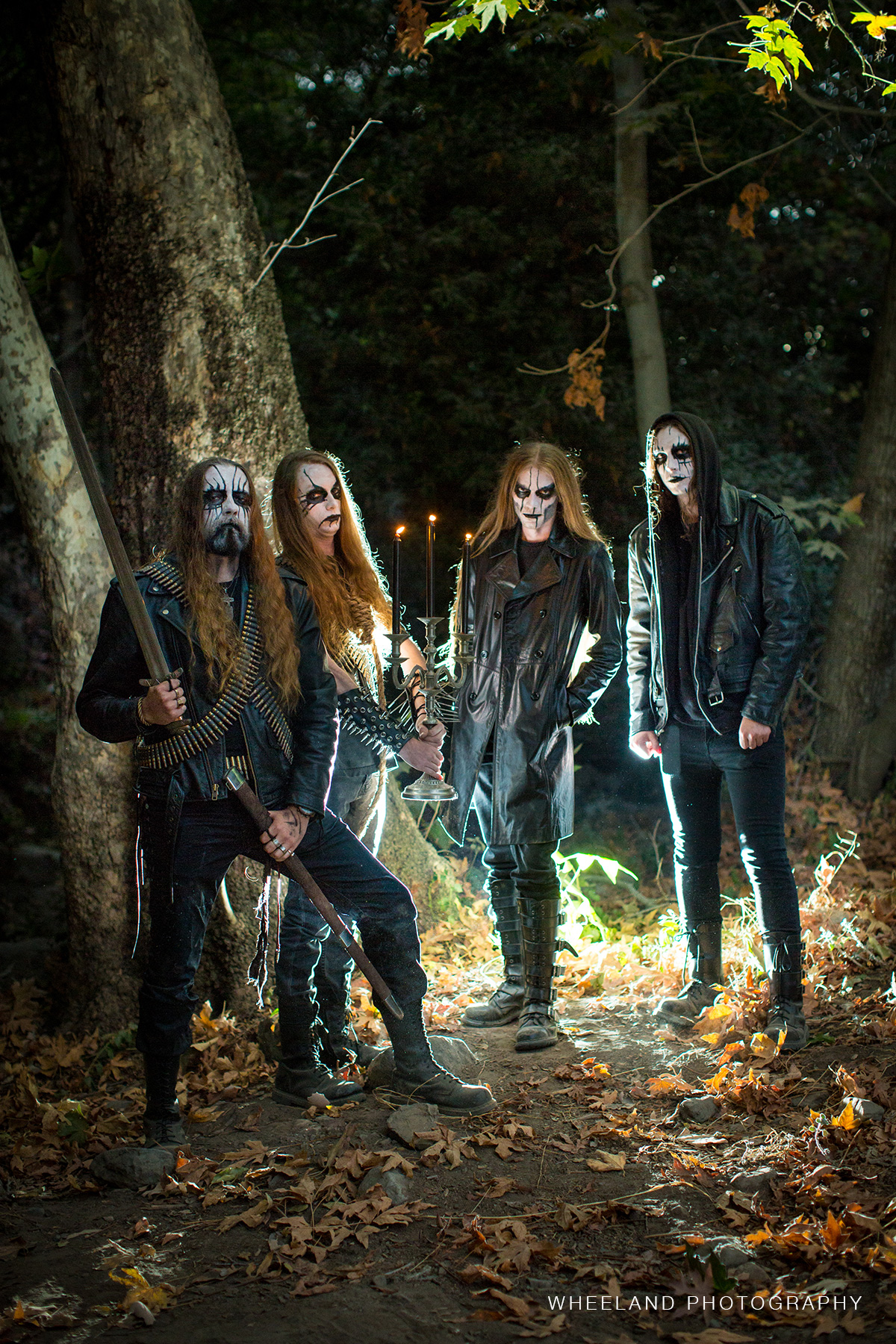 Awesome and Hernandez are no strangers to the idea of a themed photo shoot, though. In an ode to Awesome's favorite movie, "Forrest Gump," the two had already taken some Forrest and Jenny-themed shots earlier that day with a Bubba Gump hat and beautiful flower crown. Wheeland had encouraged them to do something to make their photos unique and personal, but what none of them knew was just how unique and personal their engagement pictures would eventually become.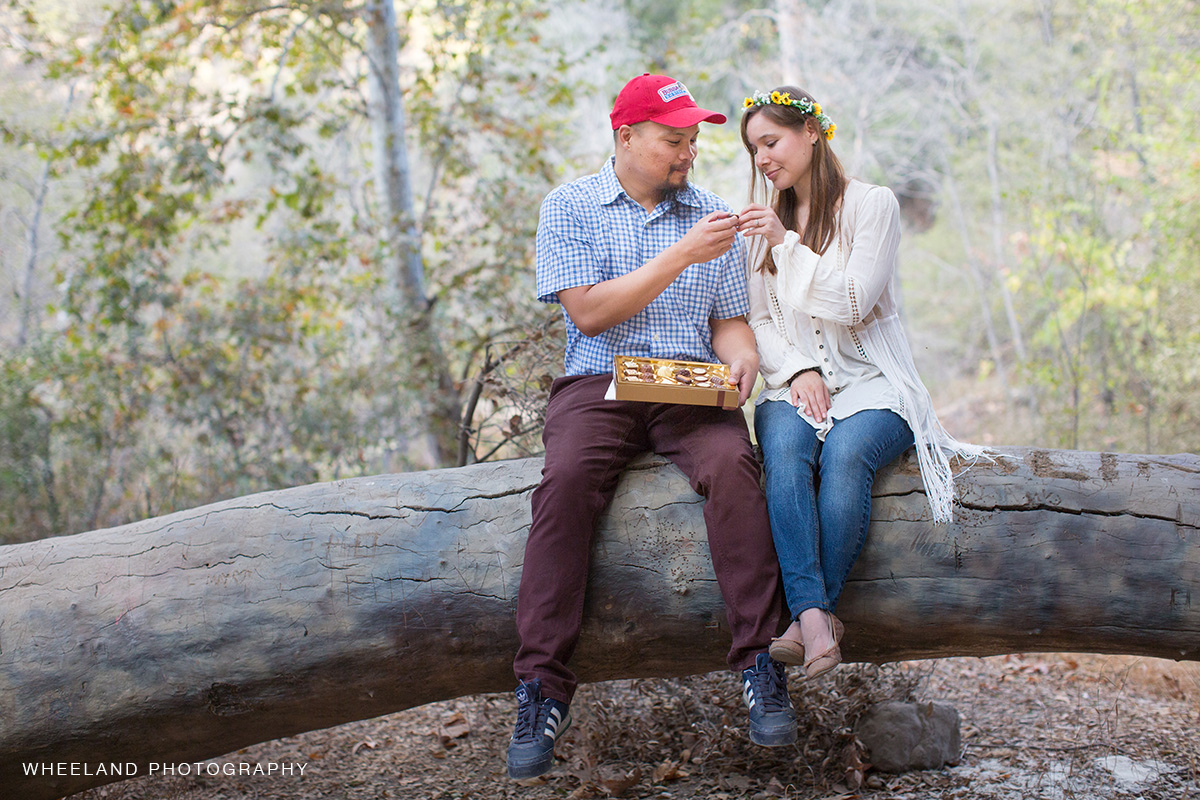 The soon-to-bride and groom plan to wed in fall of next year.
But how will they ever possibly top the Halloween-esque engagement pictures?
"If this band ends up crashing our wedding reception," Awesome joked.