— -- Jennifer and Timothy Bing got married nearly 40 years ago but didn't have a single professional photo from their big day.
Photos from the couple's nuptials held on July 7, 1979, at Seabrook Baptist Church in Lanham, Maryland, were destroyed in a fire at a local pharmacy.
"We felt like celebrities."
"I felt devastated. That's the only wedding I had ... the only wedding I planned to have," Jennifer Bing, 65, a mother of three in Bowie, Maryland, told ABC News. "I was very upset."
Especially heartbreaking for Bing was that the wedding photos were the last pictures taken of her father, who died two weeks later.
"That meant I would not have one picture of him walking me down the aisle. No pictures," she said. "While I was at my highest point, I plummeted in less than a two-week period. It was a dark time for me."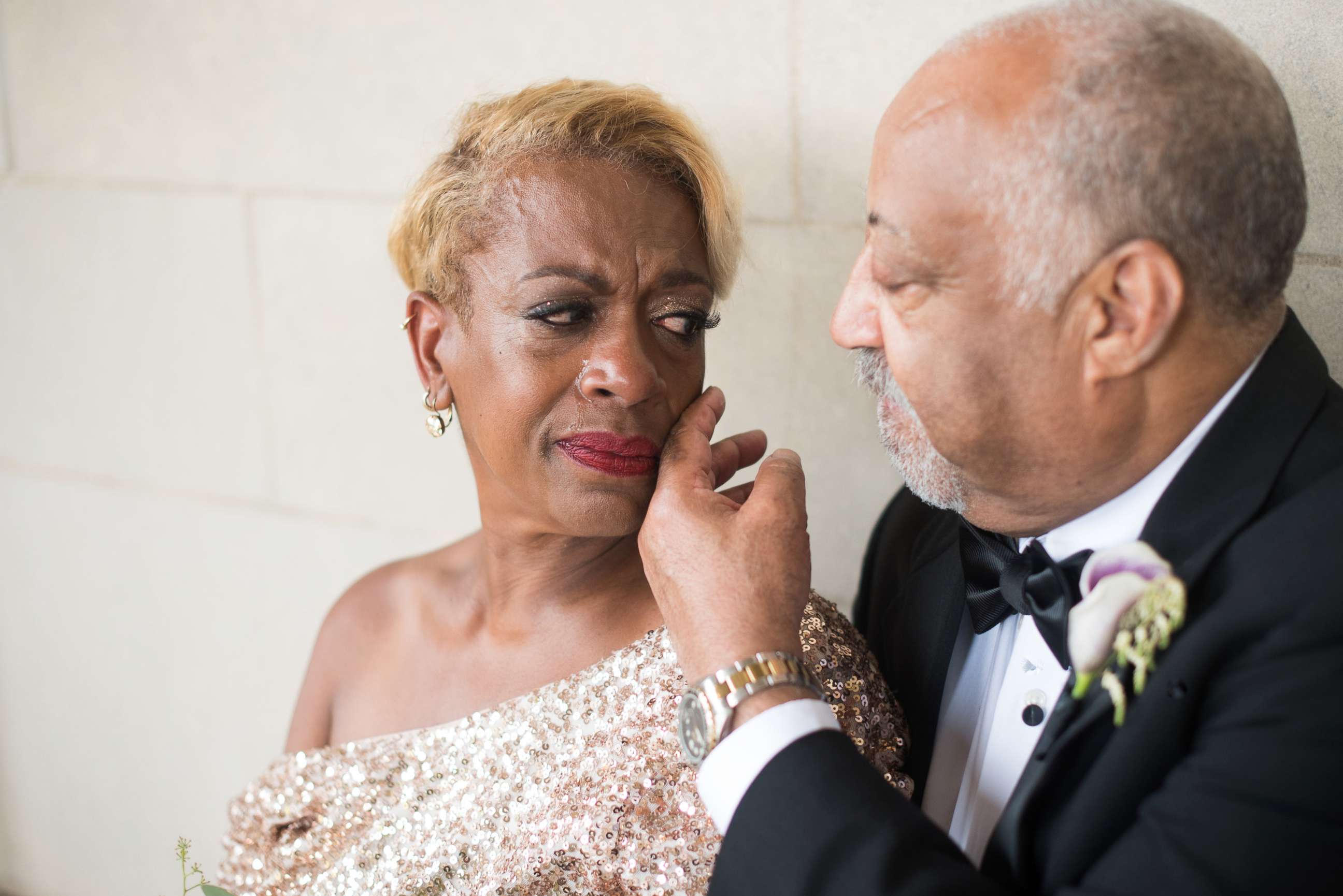 So for the couple's 38th wedding anniversary their daughter, Ashleigh Bing, who's been a wedding photographer for six years, surprised her parents with the wedding photo shoot they deserve.
Ashleigh Bing planned everything for the June 17 shoot. She rented her mom two sequin gowns and her dad a black tuxedo. She also hired a makeup artist for her mother and bought a bouquet. She finished the look by buying her parents matching Chuck Taylor tennis shoes.
"My father is a fan of Chuck Taylor's," Ashleigh Bing, 30, explained. "So I figured let's make this a little fun and get them matching Chuck Taylor's."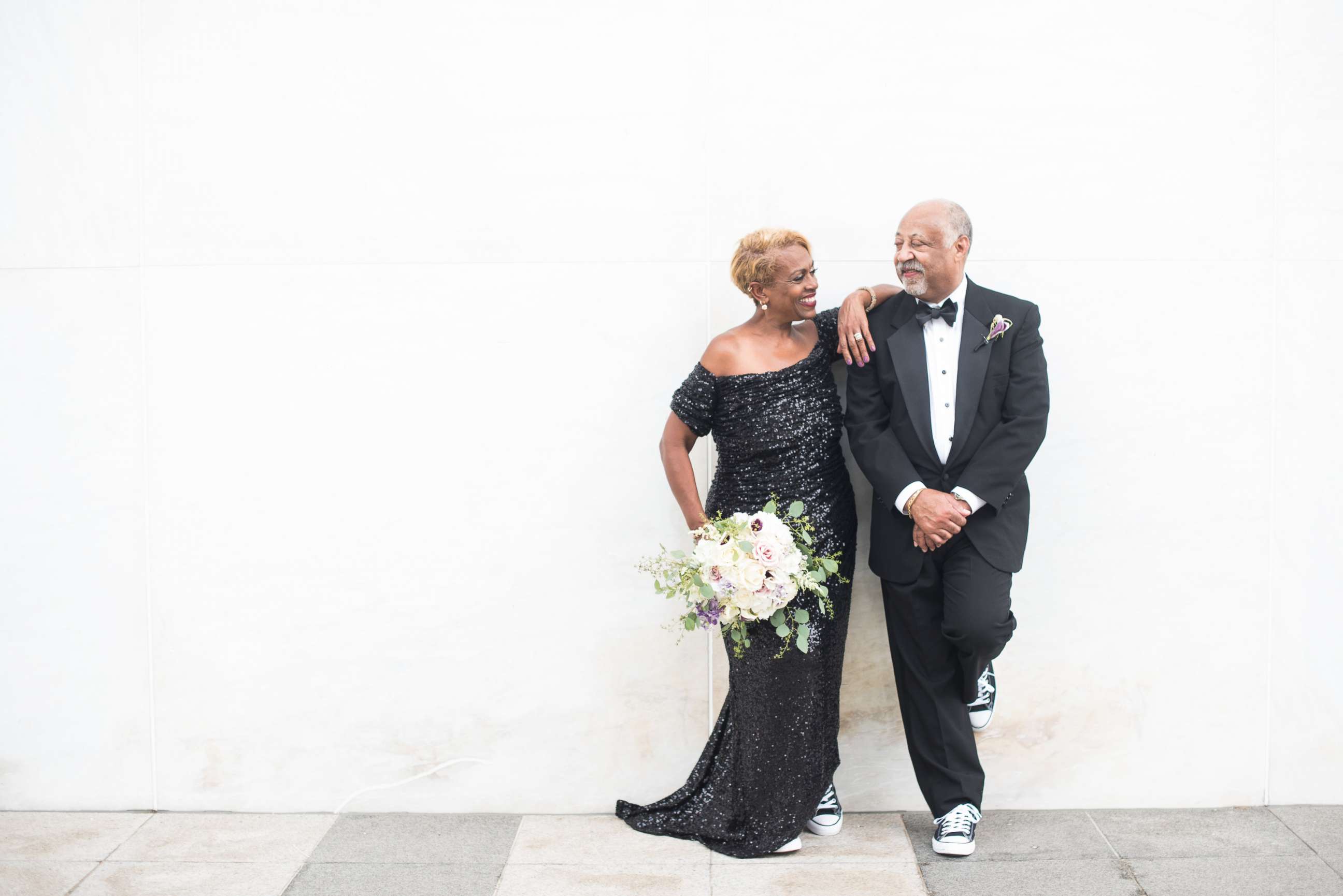 Instead of having the shoot at their local church, Ashleigh Bing decided to take the photos outside the Washington National Cathedral and the John F. Kennedy Center for the Performing Arts in Washington, D.C.
"I wanted them to have a really, really nice backdrop. They got married in a small community church in Maryland, which isn't that pretty," Ashleigh Bing explained. "If they had to wait 40 years for some real pictures, I figured let's make it something nice."
Her mother said the three-hour photo shoot was "awesome."
The photo shoot also included the couple's original wedding invitations and the one photo they had from their big day -- a candid taken by a cousin.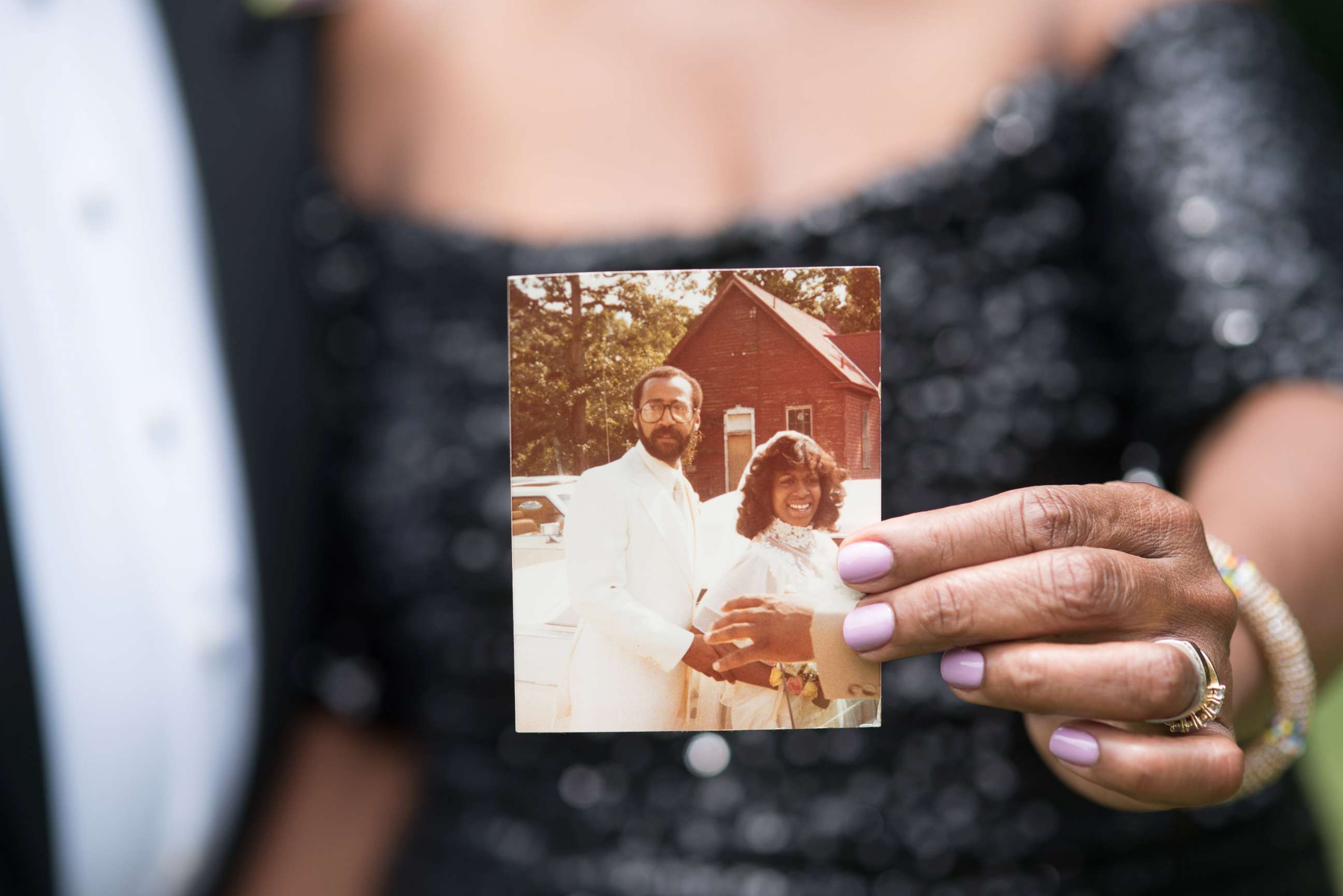 "One of my favorite parts was that she had made a playlist of all our favorite music, which included the music that played at our wedding," Jennifer Bing recalled. "We felt like celebrities."
To cap it off, the couple's daughter had a photo album of all of her parents' anniversary photos delivered to them on Friday -- their anniversary.
Jennifer Bing told ABC News that was yet another surprise.
"She has made a wish come true of mine that I thought would never happen," the mother said of her daughter. "She's my favorite girlfriend in the whole wide world."