— -- Turns out Costco isn't just for buying in bulk.
For one Minneapolis, Minnesota, couple, it's also the picture-perfect romantic setting for taking engagement photos.
"Traditional photos seemed very awkward to us. In fact, we were not planning to take any engagement photos to begin with," Karinne Tarshish, 27, told ABC News of the photo session with her fiancé, Dan Klamet.
"Emmerlee [their wedding photographer] had offered to do a free engagement photo session, as we had already hired her for our wedding itself, so we figured we would do them (why not?). I had joked before that we should have our engagement photos be of something mundane, like shopping at Costco (which we do often), watching TV, or eating at a buffet. I thought it would be even funnier to glamorize those things."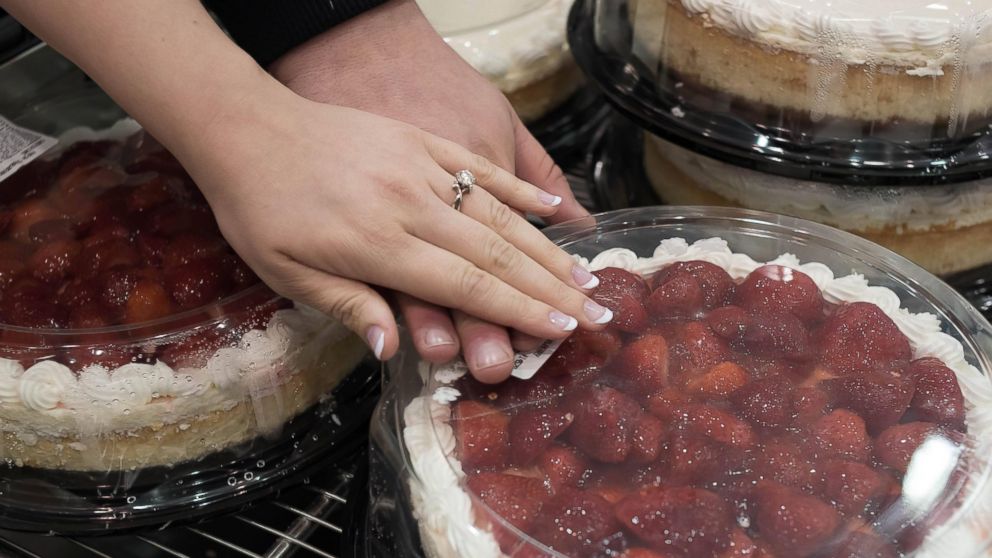 And glamorize they did.
Nothing says L-O-V-E like showing off your sparkly diamond next to a strawberry cake, or hamming it up in the meat section with a giant rump roast in tow.
"Anyone who knows Dan and I know how much we love Costco. There isn't much to it," said Tarshish. "We just like good deals, and we both like Costco as a company. I will say that my family is pretty gung-ho about Costco. We generally get everything there."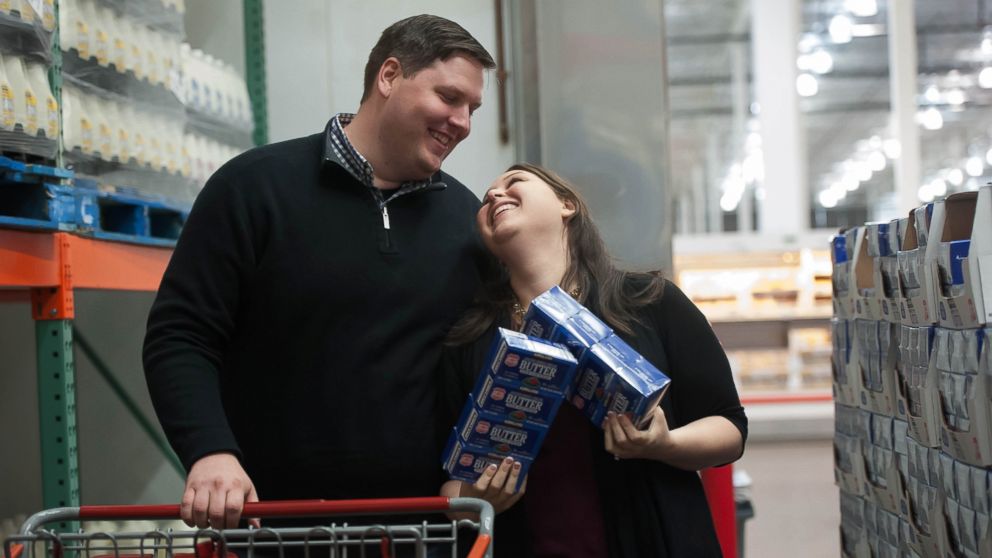 Her father, Sully, loves the store so much he even makes a cameo in their engagement photos on a scooter in the background.
"Since my dad spends so much time at Costco, and has consequently become friends with all of the employees there, we thought it would be funny and cute to incorporate him into the pictures," the bride-to-be explained.
The happy couple's big day will take place on Oct. 15 in Edina, Minnesota. They have no plans to incorporate Costco-themed items into their wedding, as of yet.
The clever photos have garnered nearly 75,000 views in just 24 hours on Reddit.