Cracking the Cost of Lobster
Chefs react to recent reports of restaurant price gouging.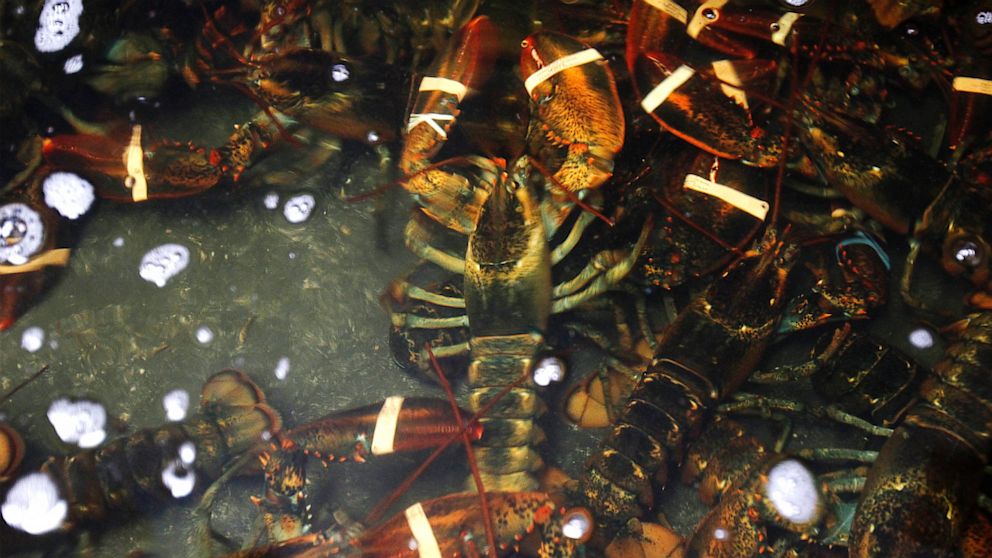 Aug. 22, 2013 — -- A New Yorker article on the cost of lobster caused a stir among seafood lovers and skeptical diners this week, positing that restaurant prices do not reflect the current glut of crustaceans -- now selling for as low as $2.20 off the boat in Maine -- but the implied prestige of eating them.
Several vocal chefs have defended their prices, however, saying there are myriad reasons for the markups.
Whether the cost of transport, cooking labor or the type of lobster, the combined price of what appears on your plate is more complicated than boat hauls and psychological associations, said New York City chef Marco Canora (Hearth, Terroir Wine Bar) who fired off a fuming tweet earlier this week in response to the media flurry.
"Here we go again: annual 'cheap lobster' article is out and once again no talk of Hard vs. Soft shell lobsters #makesnosense," he wrote.
During the late summer, Maine lobsters molt their hard shells by dropping some weight and wiggling out. The creatures then begin to create a new shell in a much larger size, filling the gap between their bodies and their soft-shell exterior with water as they continue to grow. This can be misleading when it comes time to purchase.
"The weight is there [because of the water], but you yield less meat from it," said Canora. "Every year, this kind of article comes out and every year no one talks about it."
The reduced meat per shell means restaurants have to order just as much, if not more, to continue preparing dishes like lobster rolls, lobster bisque or lobster mac 'n' cheese, some chefs have attested.
Alternatively, however, buyers can still source lobsters from further north, where they aren't shedding their shells yet.
"[The media] try to make it sound like restaurants are ripping people off," said Canora. "The fact of the matter is, when I call my guy for lobster I make sure I'm getting a hard shell, because I'm not going to charge $38 for a whole lobster entree and then have you crack open a claw for a piece of meat the size of your thumb."
Susan Povich, founder of Red Hook Lobster Pound in Brooklyn, N.Y., and the supplier for its Washington, D.C., offshoot, told ABC News that, in contrast to the reports of a glut, her own costs have gone up over the last few years.
"I have fresh-picked meat sent down to me from Maine," said Povich, who uses the pre-picked flesh in her popular rolls. "I only use the claw and knuckle because I personally feel it's the best part of the lobster. In the past, it was subsidized because the cost of tails was so expensive. But over the last few years it has become more popular and the cost has increased by 30 percent."
Povich also transports whole lobsters down from Maine, which carries its own financial risk.
"I lose 20 percent of my soft-shell lobsters when they travel because they die; they're too fragile for all of them to make the trip," she said.
Povich is currently selling whole soft-shell lobsters for $6 to $7 per pound and hard-shell lobsters for $11 to $12 per pound.
In addition to the price differences, many attest that the type of lobster shell influences the taste of the meat. Soft-shell lobsters tend to be a little more tender and a little sweeter than their hard-shell cousins, according to most chefs. Meanwhile, hard-shell lobsters are often lauded for their brininess, salinity and oceanic flavor. Both have their attributes, but the hard-shells are not as forgiving of novice home cooks.
To determine whether an unlabeled lobster is a hard-shell or a soft-shell, ask your local seafood purveyor to take it out of the case to feel for yourself. A squeeze will give you a sense of how much meat is inside and the toughness of the shell, said Canora.
Sam Talbot, a native of North Carolina and a "Top Chef" alum, offered other visual cues for choosing a choice crustacean: The tail should be strong and naturally curl under the belly when you pick it up. They should also look alert.
"If it's half dead, it will taste half dead," he said.
That is, unless you buy into the argument that a lobster's taste depends upon its price.
"You know, people want to say that lobster is a luxury item -- but look at Red Lobster," said Povich. "That's a fast food place like Applebee's and they sell more lobster than anybody."