— -- Roses are red, violets are blue, these preemies are special, and this hospital wanted to make sure they knew.
Cupid visited the preemies and their parents at Saint Luke's Hospital in Kansas City, Missouri, to celebrate Valentine's Day.
The babies each received hand-knit hats with hearts.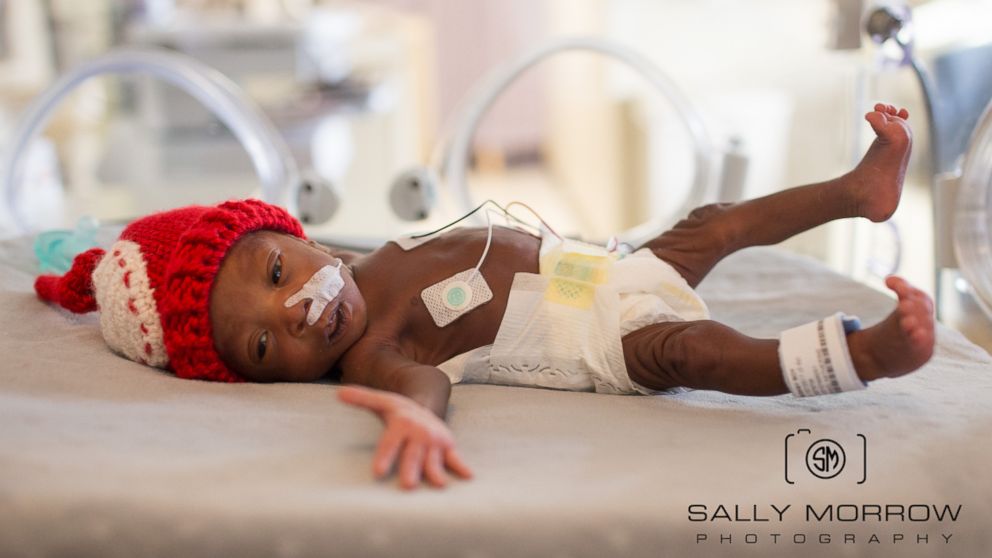 The parents received special Valentine's cards made from their baby's footprints, along with professional photos taken by volunteers, who at one point were parents of preemies themselves.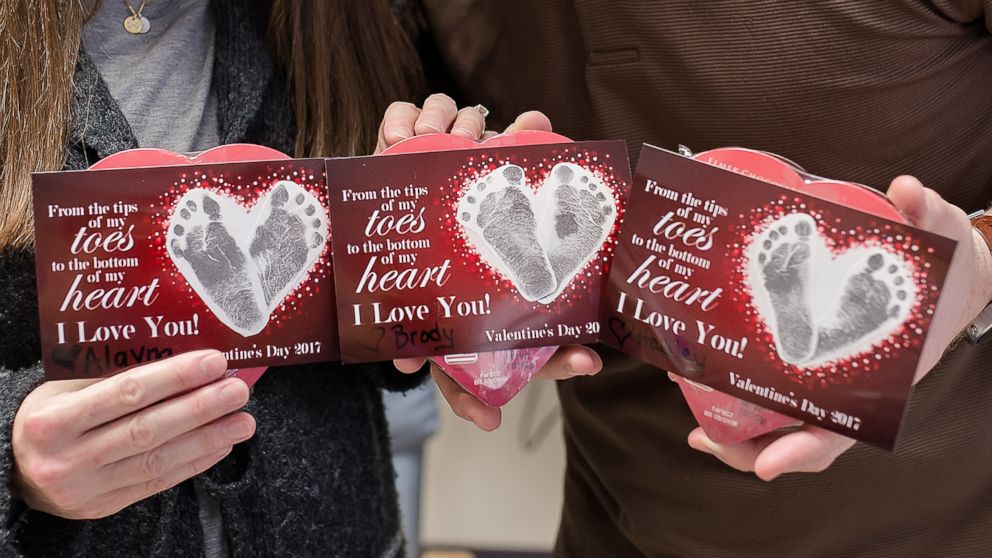 "It was astonishing the way they take time out of their lives to knit a hat or make those Valentine's with his footprints in the shape of a heart," Kyle Wilkinson, father to baby James Wilkinson, born on Feb. 4, told ABC News. "We don't know these people at all. Using their time to make our time more comforting was really eye-opening."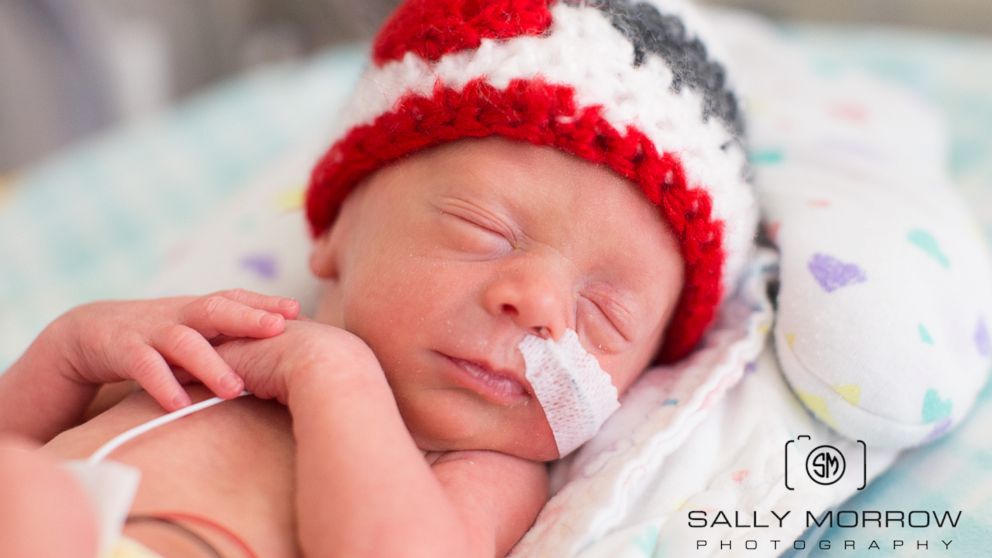 The NICU nurses and March of Dimes volunteers organized the efforts to help make the family's time in a typically stressful situation seem more "normal."
"Every day a child is in the NICU can be frightening and uncertain, but holidays are especially tough, as families miss the normal joys of celebrations at home," Rebecca Keunen, March of Dimes/NICU Family Support Coordinator, wrote to ABC News.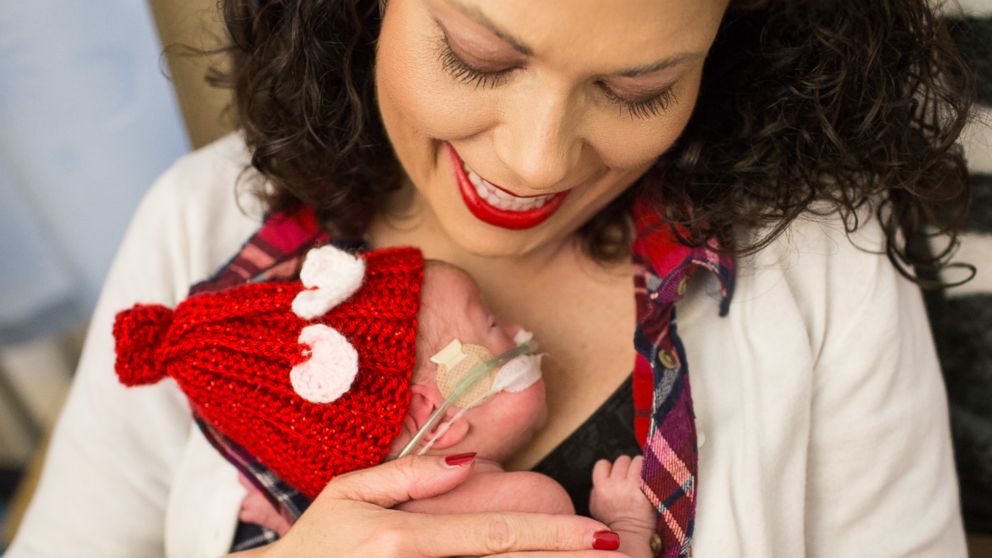 These unexpected celebrations meant the world to Kyle and his wife Katie, who said it makes them feel like they're not alone.
"They do a great job of making you feel like this is normal," said Katie. "A lot of families go through this, more than we know."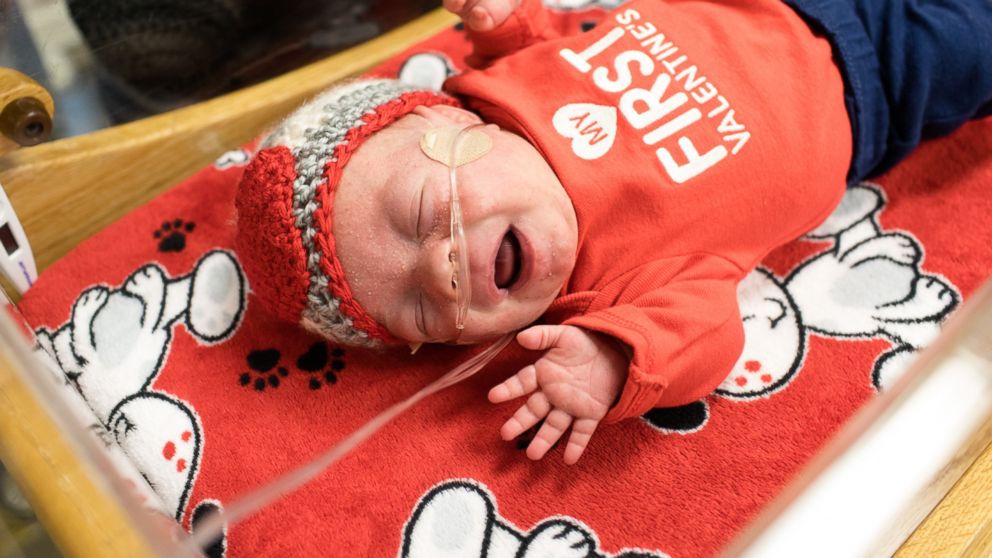 "The biggest thing is that they've taken this time in our lives, which could be really scary and troubling, and made it a celebration," Kyle added. "They've made it really normal. We're celebrating our son just as we would be if he was born full term."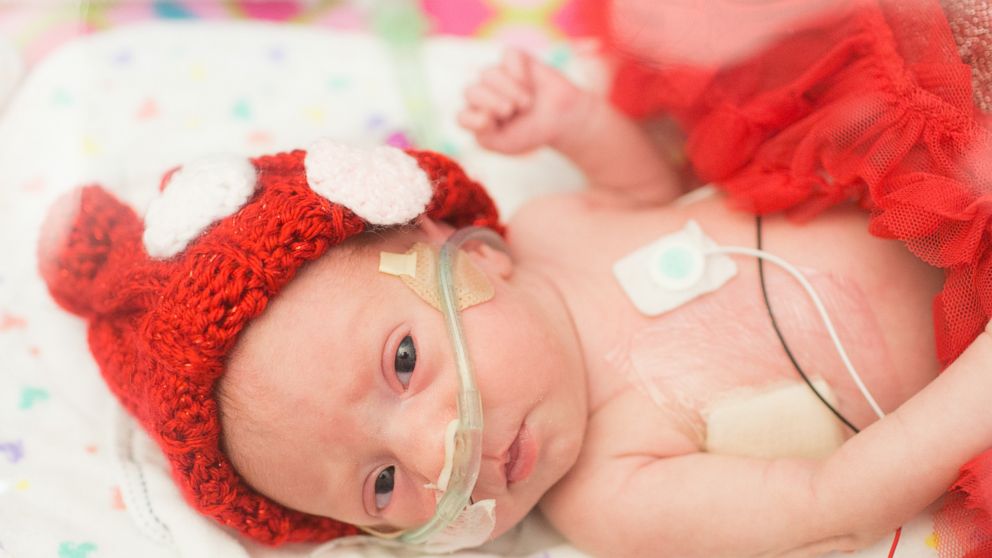 The parents of the preemies also wrote love letters to little ones.
"It's so nice to be able to connect with him in that way," Katie said of her newborn, James.
It was certainly a sweet celebration for the families.