— -- A little dachshund found abandoned in trash bag with a broken spine in Philadelphia last month is now getting a second chance at life.
The dog, Frances, recently received a mini canine wheelchair to help her walk. She was adopted and brought to her new home on Thursday, according to the Pennsylvania SPCA.
Frances has come a long way since she was found in a garbage bag by a good Samaritan on Jan. 18, said Pennsylvania SPCA spokeswoman Gillian Kocher.
"She had maybe been there for a day or so before someone found her," Kocher told ABC News today. After being rescued, veterinarians at Penn Vet's Ryan Hospital discovered that Frances had an irreversible spinal injury that would require her to use a canine wheelchair to be able to walk, Kocher said.
Despite her condition, and the circumstances she was found in, Frances has thrived, according to Kocher.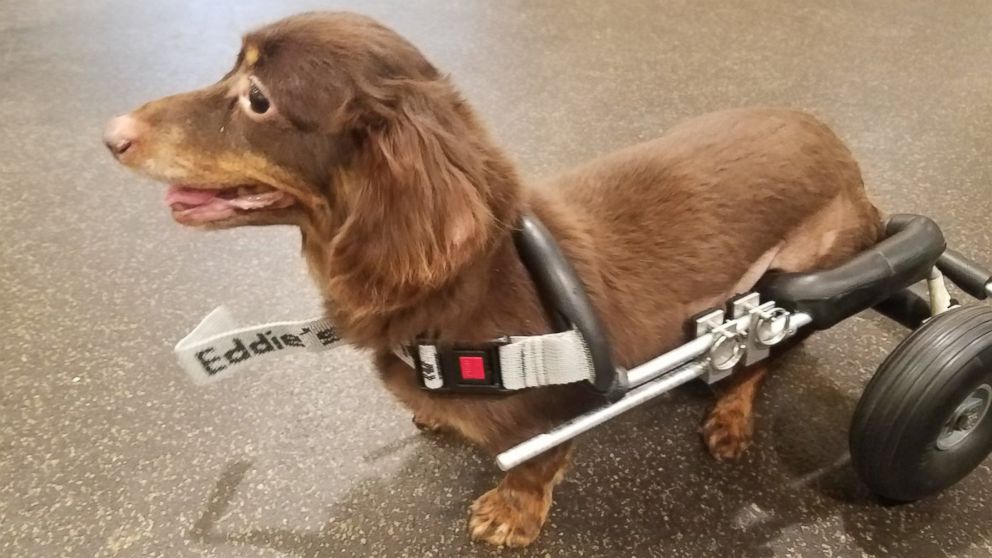 "She's very spunky, and her personality lends itself well to the road forward for her," Kocher said. "She loves being the center of attention, being held and she's very playful."
Frances was adopted on Thursday by a family from Annville, Pennsylvania, Kocher said. The dachshund will be gaining two dachshund siblings in her new home, she added.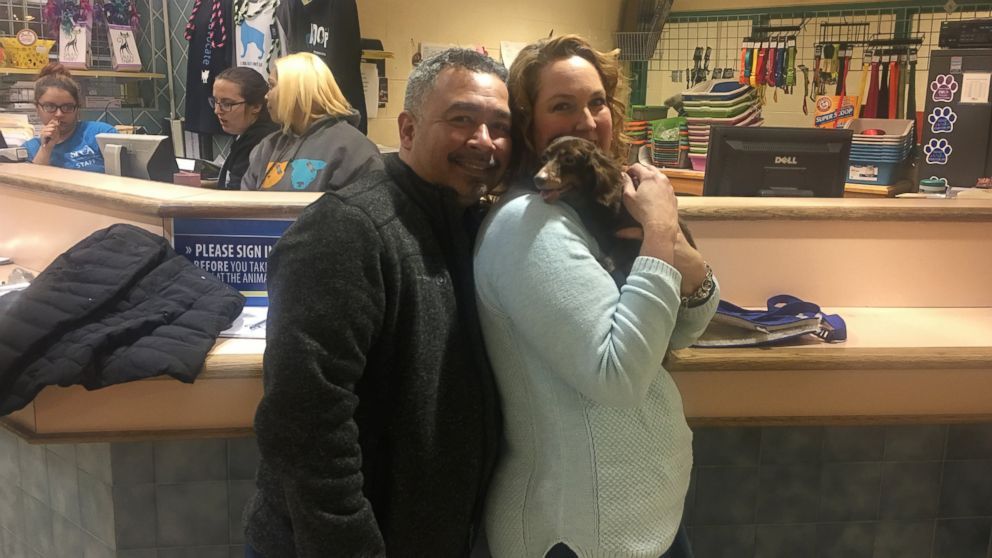 Meanwhile, the PSPCA is still looking for the individual(s) responsible for leaving Frances in a trash bag, the organization said in a news release.
Anyone with information is asked to call the organization's cruelty hotline at (866) 601-7722, the SPCA said. Tips can be left anonymously, the organization noted.