A pup from Hardin County, Iowa, got a sweet surprise this Thanksgiving when she was gifted a brand new dog house after living outside for almost three years.
"She seemed very friendly," Josh Colvin of Des Moines, Iowa, told ABC News. "She went in the house and came back out and went into the house [again], so she was liking it, you could tell."
"Dogs are social creatures. They want to be next to people, to their family," he added. "If we can make the dogs more comfortable in the winter time, we are obviously going to take that route. We want to offer solutions."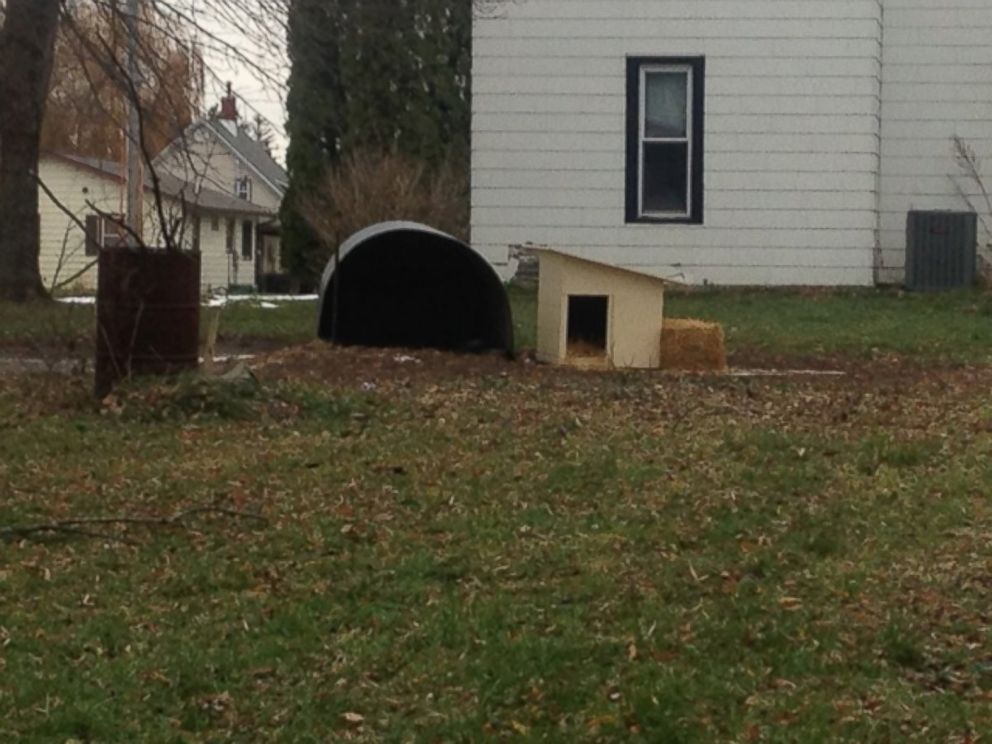 Colvin, the Animal Control Services Manager for the Animal Rescue League of Iowa, said it was the week of Thanksgiving when local authorities were contacted by citizens concerned by a tied up Labrador mix living in her owner's backyard.
The dog, Bella, did have a small, metal shed to use for shelter, according to Colvin.
"I heard from a neighbor that they [the owners] had kids and that the dog preferred to be outside, according to them," Colvin said. "We learned that it's been about 3 years" since the dog has lived outside.
"It always makes me sad to see chained dogs," he added. "In my opinion, dogs are family members and having them isolated like that does a lot to their mental well-being as well as physical it does wear on you when you see this."
Colvin said Sheriff Dave McDaniel of the Hardin County Sheriff's Office contacted Bella's owners after her situation was brought to his attention.
McDaniel then contacted the owners, who allowed Colvin to bring over a custom-built dog house along with toys, treats and other care package items to make Bella feel more comfortable.
"The Sheriff's Office has visited the property several times to check on the condition of Bella and have found her condition to be good," McDaniel said in a statement. "With the cooperation of the owners of Bella, and the Animal Rescue League of Iowa a more suitable shelter was provided. The Hardin County Sheriff's Office also made arrangements for a veterinarian to check the well-being of Bella. The report indicated that Bella is healthy dog."
McDaniel added that according to the Code of Iowa, Bella's owners were not breaking any laws but keeping her tied up outside.
Colvin said he hopes the owners at least build a fence so the dog is able to run and wander off of a leash.