Cronut lovers, rejoice.
Interested in
?
Add as an interest to stay up to date on the latest news, video, and analysis from ABC News.
Pastry chef Dominique Ansel's famed SoHo bakery reopened today after being shut down by the New York City Health Department over a mice infestation.
Cronut Shop Shuttered Over Mice
Despite the vermin scare, an employee told ABCNews.com the place was packed as usual.
It even boasted a new flavor in honor of the fiasco: the black-and-gold "Rocky" cronut, a nod to the silver screen boxer's resilience and a symbol of the shop's dedication.
Ansel said in a letter posted on Facebook that the store's success has made it vulnerable to "malicious attacks."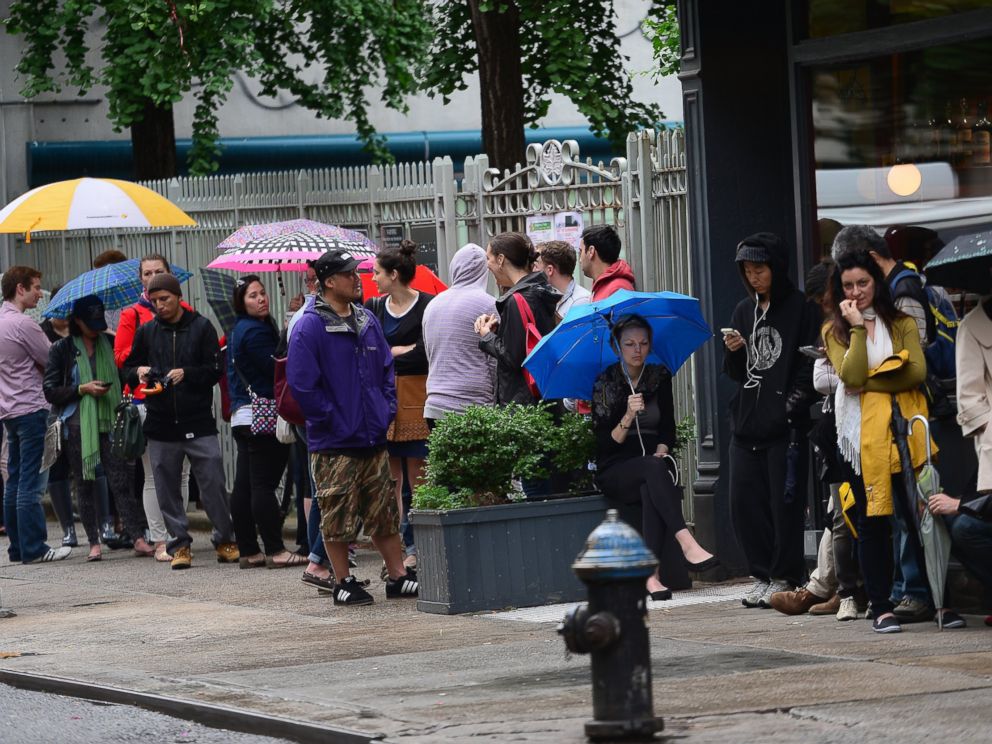 Cronut Creator Introduces Cookie and Milk Shots
"In the words of Rocky Balboa –- whose theme song has been playing on our radio all weekend long while we worked to deliver everything that was required of us and more –- 'getting hit and keep moving forward ... that's how winning is done!'" the update read.
Ansel also urged customers to "seek deeper details and answers before jumping to conclusions."
The city Health Department shuttered the bakery Friday after Gothamist.com ran a video of a mouse darting around the shop, citing "evidence of mice or live mice present in facility's food and/or non-food areas."
Fans who showed up at the shop over the weekend were disappointed to find it closed.
Ansel shot to fame after introducing the croissant-doughnut hybrid last May, luring crowds as early as 6 a.m. to wait in line for hours for the $5 treats.