'Experienced Bridesmaid' Advertises Services on Craigslist
Jen Glantz vows to "reply in a timely manner to pre-wedding email chains."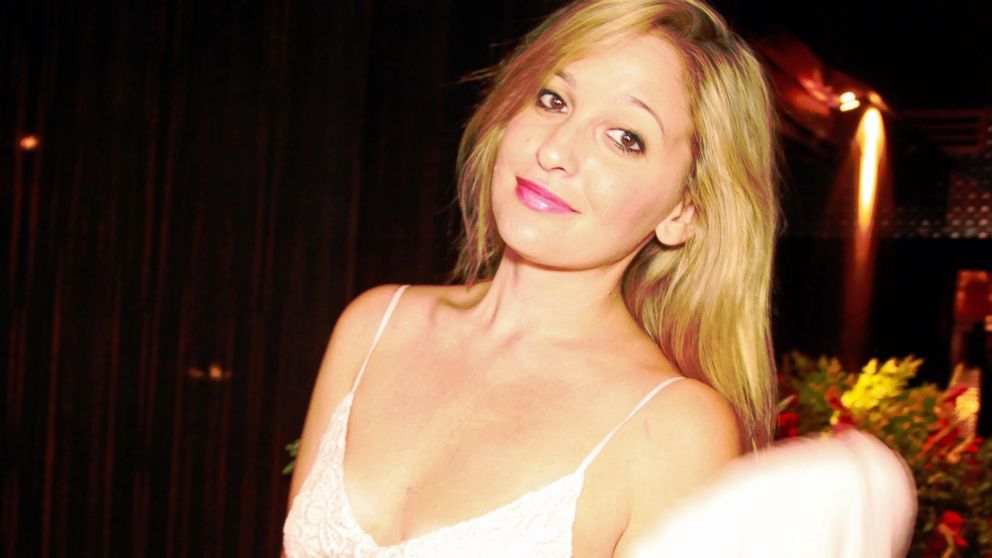 — -- Is your best friend bad at taking direction? Are you grappling with an uneven bridal party? Wish you could call on someone to walk your single uncle down the aisle? One 26-year-old woman is here to help.
Jen Glantz posted an ad on Craiglist last week for anyone seeking a "Professional Bridesmaid."
The budding entrepreneur -- and author of the book "All My Friends Are Engaged" -- told ABC News she decided to monetize her skills after two friends asked her to be part of their wedding parties within 48 hours of each other. "At this point, I know the process like the back of my hand," the three-time bridesmaid said. "I figured, hey, why not do it for some other person who needs a bridesmaid? Why not offer up my expertise?"
Touting her abilities on the website, Glantz describes herself as "exceptionally good at" such essential duties as "[h]olding up the 18 layers of your dress so that you can pee with ease on your wedding day," doing the "cha cha slide," and replying "in a timely manner to pre-wedding email chains."
But Glantz cites her positive attitude as the factor that distinguishes her from other seasoned bridesmaids.
"I like to turn stress into humor," she said. "So if I'm seeing a bride who is stressing out. ... I like to step in and use humor to lighten the mood. I like to make sure I keep the bride laughing and smiling, because that's the most important thing that she has to do that day."
In other words, she is prepared to keep your future mother-in-law at bay.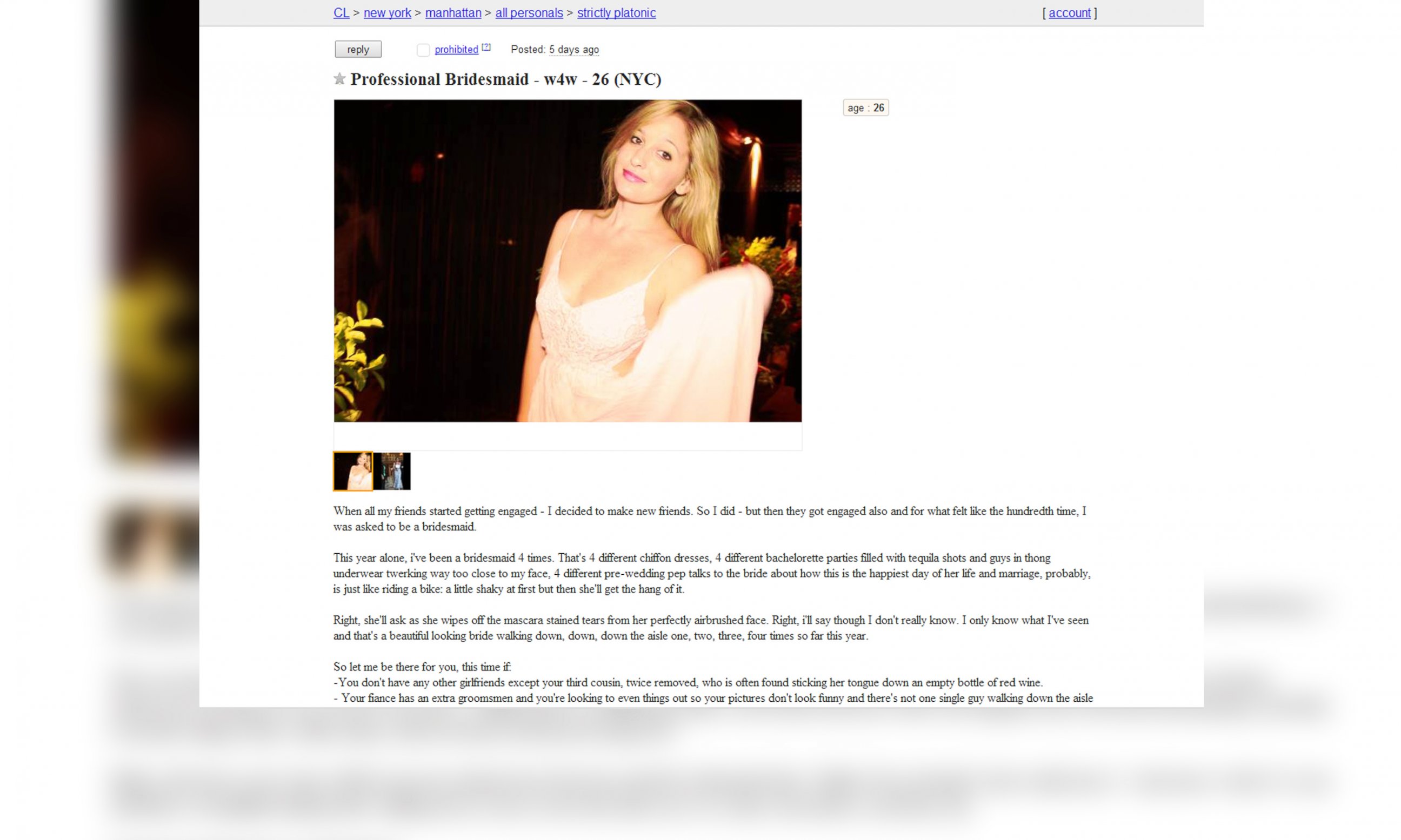 Glantz said most responses to the ad have been positive, but no bride has solicited her wedding party participation just yet. Instead, messages have poured in from unwed women who promise to keep Glantz "in mind" for their future nuptials and married women who wish Glantz had been in business during their engagements.
"[They're] like, 'Thank god that you're doing this, because I had such terrible, terrible bridesmaids,'" she said.
Because she recognizes that every bride has different needs, Glantz said she will not charge a set fee. Instead, she will calculate her rate based on location, responsibilities, and the number of events she would have to attend: "That's something that I would want to work out on a bride-to-bride basis."
If hired, the consummate professional asserts that no demand would be too crazy for her to meet.
"You know, sometimes at the time of a wedding, I think certain things are insane," she said. "But I think some of these outlandish requests like nail polish color or shoe color may seem crazy at the time, but it's important to remember that this is the bride's special day, and I'm happy to do those things for them," she said.
And despite this professional turn, Glantz maintains that she still a romantic at heart.
"There is nothing like sitting through the ceremony of a wedding and hearing about how two total strangers met. I think that is just such an illuminating story -- especially nowadays when we're so wrapped up in our social media and our phones and pretty much ourselves," she said. "I think celebrating love in general is such a beautiful thing, and I would be honored to stand beside two people that are celebrating love any day that they'll have me."
As a single girl, Glantz said the ritual gives her hope: "It just makes me believe in love all over again. It's a great thing to see."