Family Puts Hilarious Spin on Halloween Decorations
"I love making people laugh," Amy B. Moses said.
October 25, 2016, 12:41 PM
— -- One family's daily skeleton display is the star of their Texas neighborhood this Halloween season.
Amy B. Moses of Lumberton first created her hilarious front yard exhibit on Oct. 1, 2015, after a friend gave her the idea to pose the skeletons into various scenes.
"I love Halloween," Moses told ABC News. "I love dressing up. If there's a Halloween section at the store, I'll go over there and start looking at stuff. I posed [the skeletons] and put a picture on my Facebook. One of my friends is like, 'Oh my gosh, are they going to move every day?' Then, it kind of snowballed."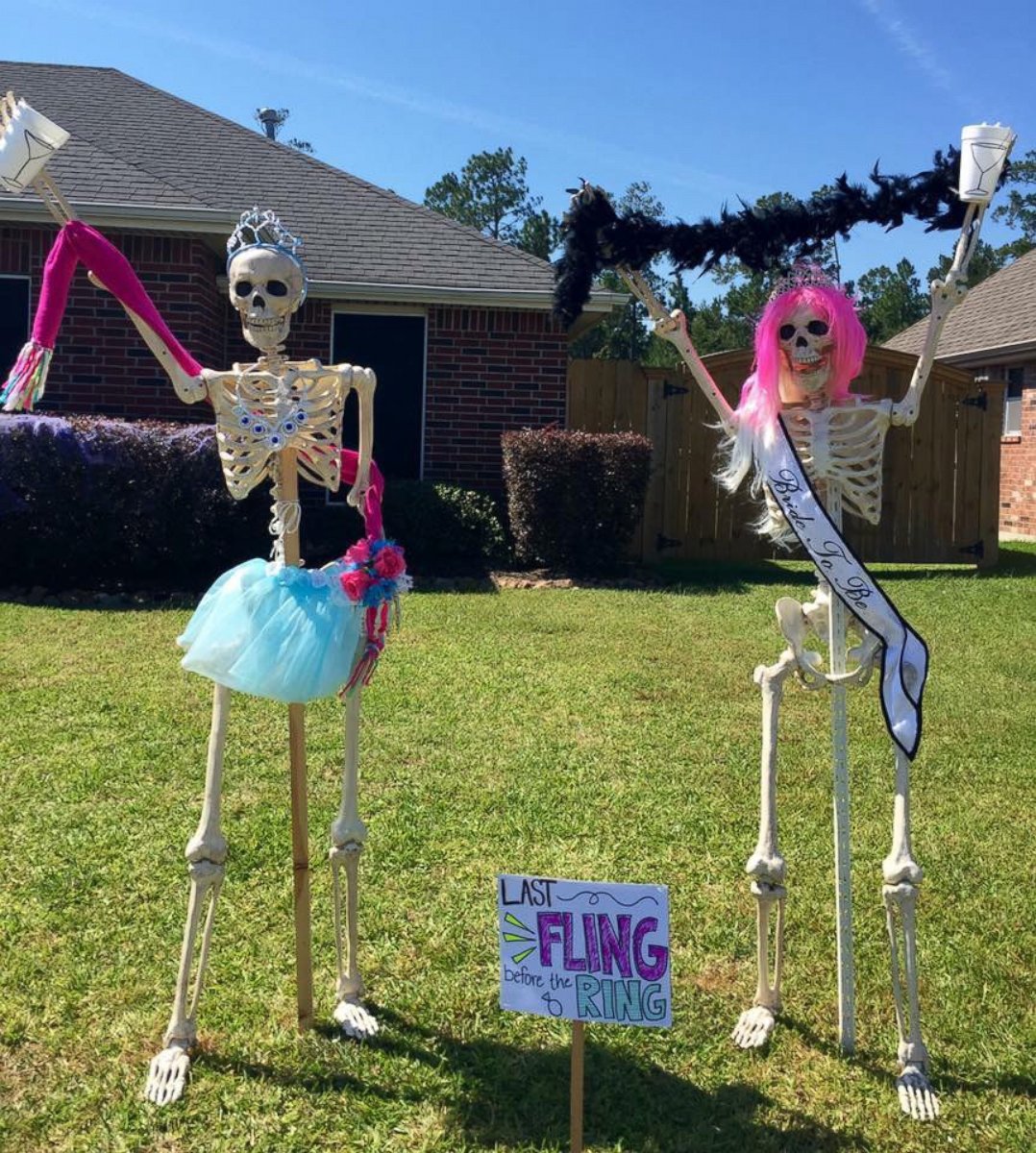 Beginning on Oct. 1, Moses, with the help of her children Canon, 10, and Macy, 4, come up with new ideas to pose their skeletons, named Roger and Stella Bones.
The family uses toys and other items around their home for props and have recently accepted donations from friends and family to design new scenes.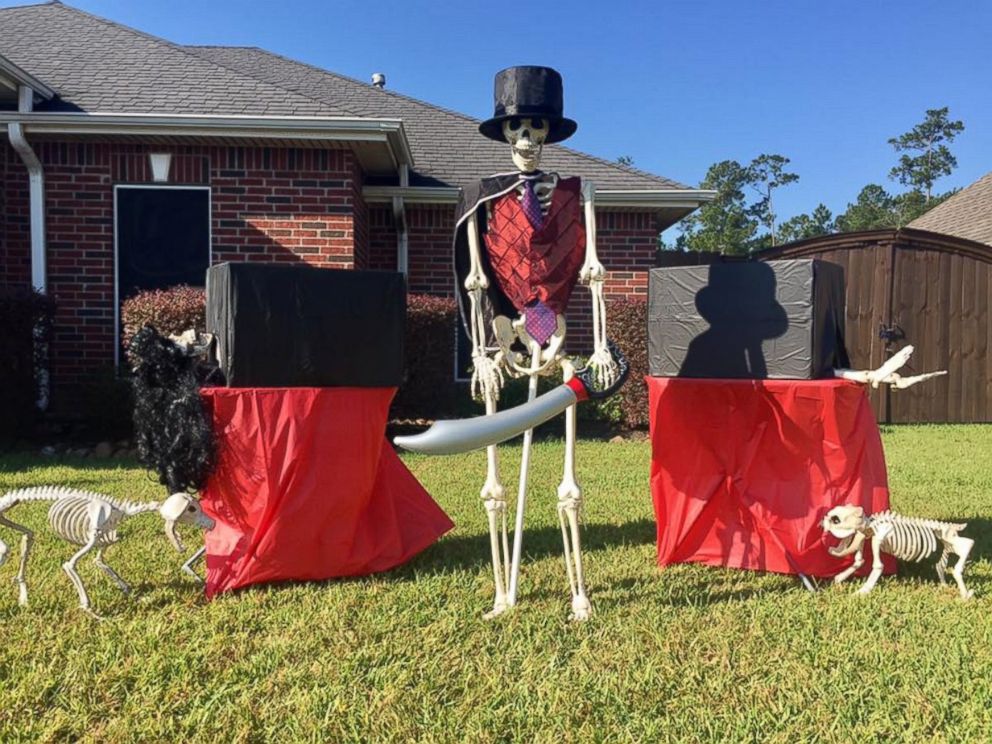 This year, Roger and Stella Bones have gotten married, celebrated birthdays, a gender reveal party and even welcomed twins named Jax Marrow Bones and "Riba" McEntire Bones.
Besides being the talk of the town, the skeleton family even has their own Facebook page, Keeping Up With the Bones.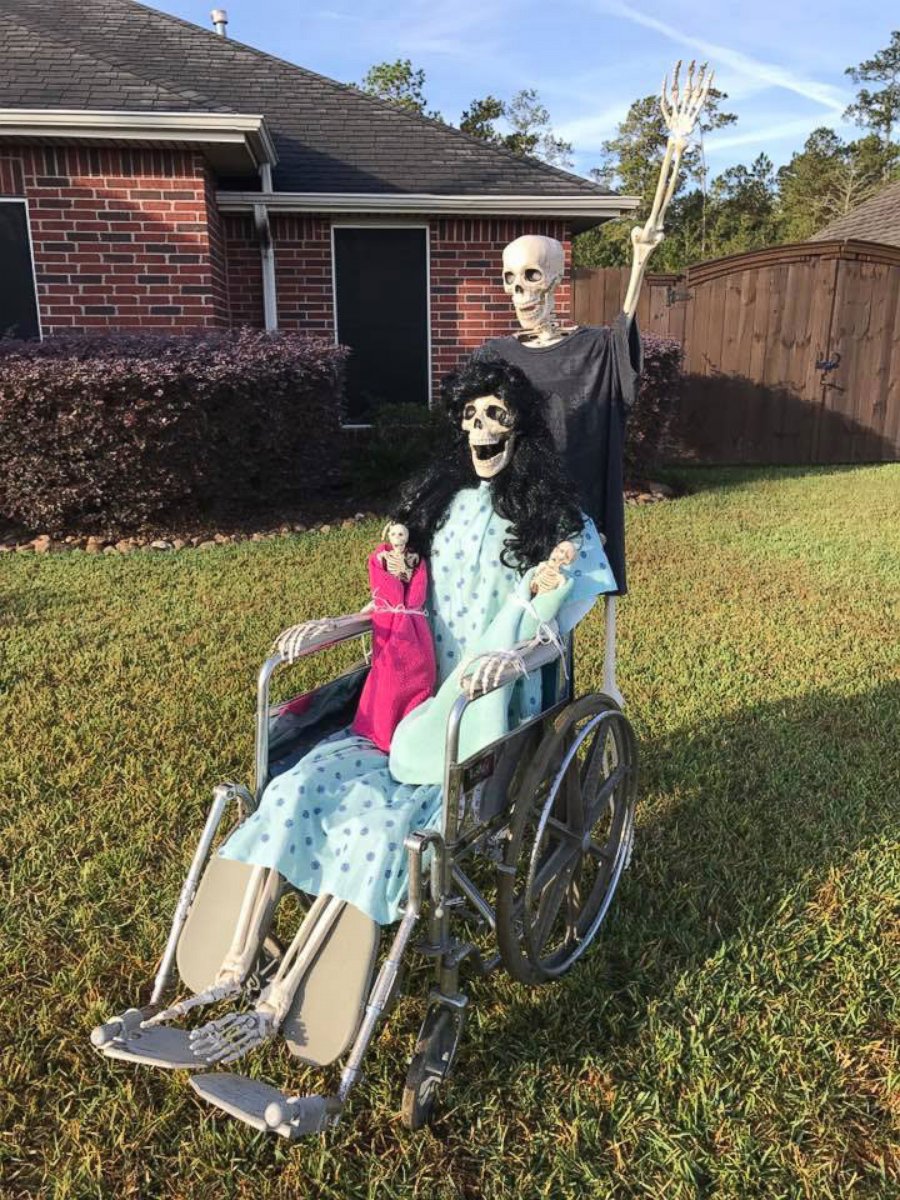 "My husband thought I was crazy last year and of course, this year he's all on-board," Moses said. "He wants to build a website and expand it. He's hilarious."
"So far, everyone has had a positive response," she added. "People are commenting that it makes them laugh. There's an elderly couple that walks every afternoon. They've said they walk the extra block to see the skeletons. With the response, they will definitely be back next year and maybe even major holidays in between. I love making people laugh."