A beautiful moment emerged from the disastrous storm Harvey as one woman was reunited with her sentimental family photo album.
Interested in
Hurricane Harvey?
Add Hurricane Harvey as an interest to stay up to date on the latest Hurricane Harvey news, video, and analysis from ABC News.
"I'm very excited to have it back," Margaret Cheiner of Houston told ABC News of the incredible find.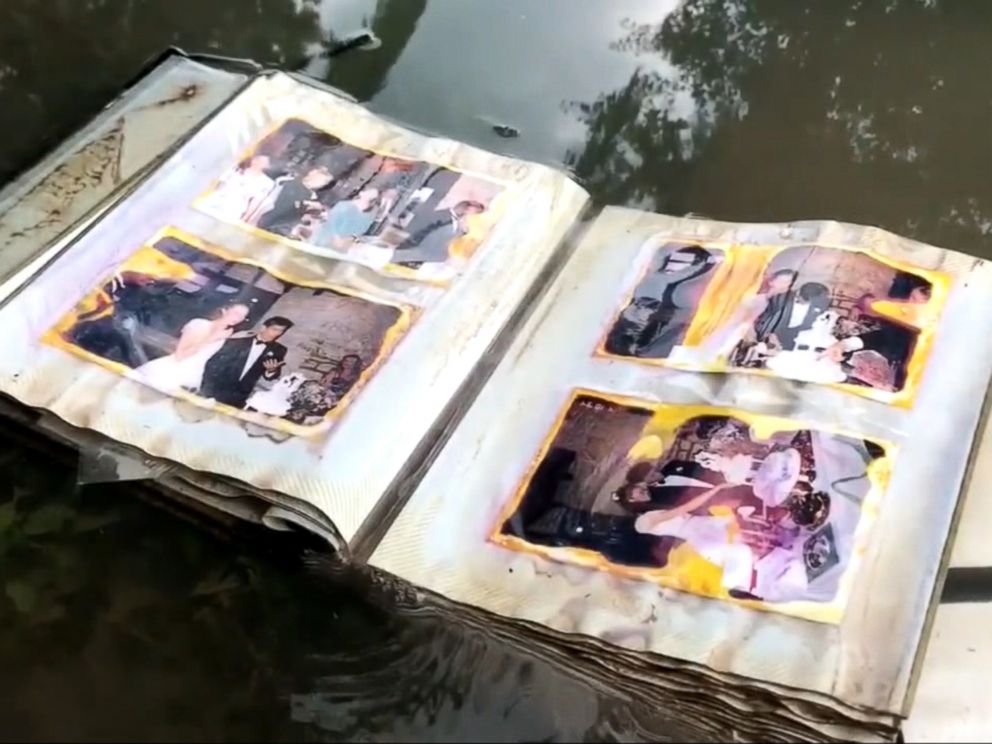 A complete stranger, Lauren Thompson Miller, found the album filled with baby and wedding photos in floodwaters near Buffalo Bayou, and thanks to social media, was able to track down the overjoyed owner.
"It was wonderful to get it home," Thompson Miller said of returning the now badly water-damaged photos. "Her baby girls' photos are really hard to place a value on to other people. You're not able to explain that worth to your insurance adjuster."
Cheiner said she was shocked when she was alerted to Thompson Miller's Facebook post searching for the owner of the album because -- amongst all other damage in her flooded home -- she didn't even know the album was missing.
"I just thought they were underwater," she said. "I think what happened is when my husband went back almost every day to try to save more and more stuff, when the door was open it went out and went for a swim, and went down with the current about a mile. Lauren was helping another neighbor cleaning up and she found it floating."
The photo album was especially important to Cheiner because it contained irreplaceable pictures of the moment she adopted her daughter in 1994.
"This was when we first got her at 2 days old so they were really, really special," she said. "It's pretty emotional actually."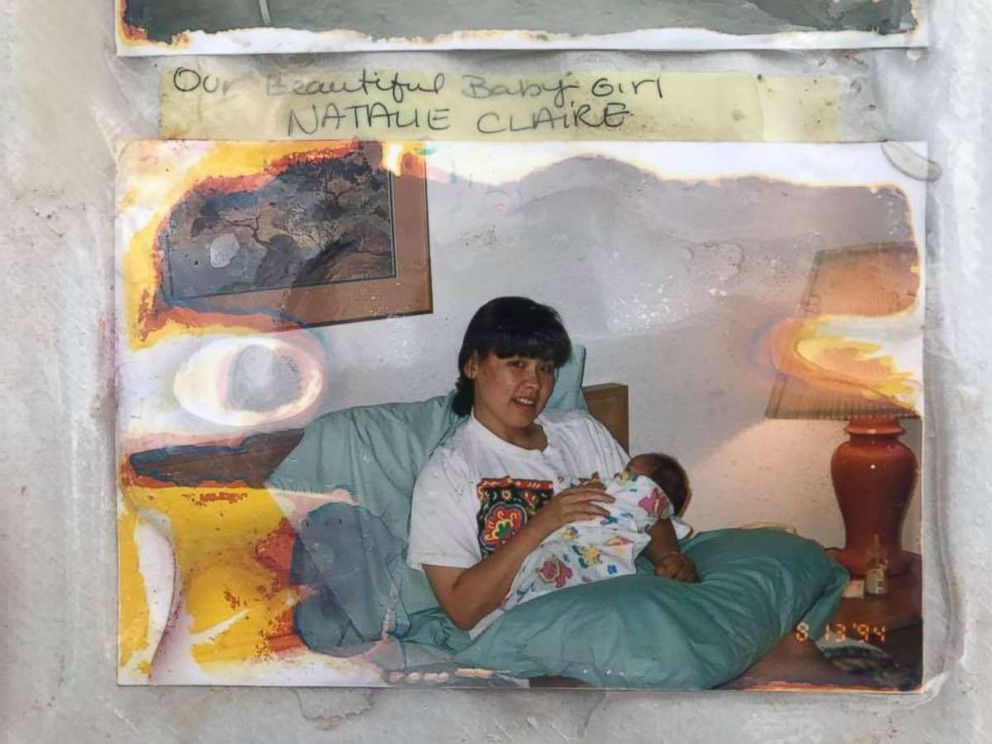 They made Thompson Miller emotional too.
"There was a page marked, 'My first smile.' That got me a little emotional," she said. "I felt so horrible for something like this floating out of your house."
It also contained pictures of Cheiner's brother's wedding, which initially made tracking down the right family more difficult.
"It was tricky because no one knows who he is, and that was the biggest picture in the album," said Cheiner.
Even though the photos are badly damaged, Cheiner is so thankful to have them back.
"I lost a lot of pictures in it, but I have enough for memories. It still recreates my story," she said. "I still have pictures of her as a baby. I lost a lot, but it's enough. It's better than nothing."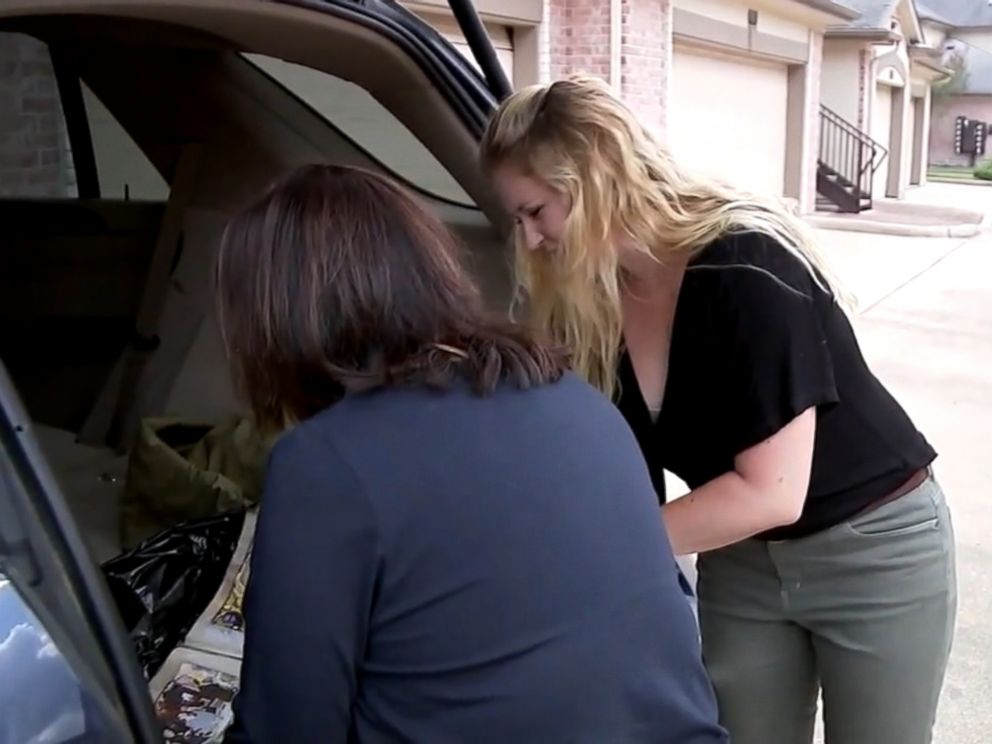 And for Thompson Miller, it's a sense of accomplishment in an otherwise overwhelming cleanup and recovery process.
"For me, there is something so satisfying of having that sense of accomplishment, to help someone out in this one very small task," she said. "That is a sentiment a lot of people in Houston have right now. You constantly feel like you're not accomplishing anything because there is still so much to do everywhere. I'm glad to have been able to get this home to her."