— -- After a 4-month-old Texas boy was diagnosed with plagiocephaly -- also known as flat head syndrome -- his family decided he won't have to feel all alone with his condition.
Jonas Gutierrez has a severe case of plagiocephaly, his father, Gary Gutierrez, told ABC News.
"He had an oversized head in the womb," he explained. "And he sleeps really well, but he sleeps on that one spot. He was constantly sleeping on it so it just kept getting worse."
Two weeks ago, doctors decided to outfit the San Antonio baby with a helmet to reshape his head. He'll have to wear it for three to six months, his mother Shayna Gutierrez told ABC News.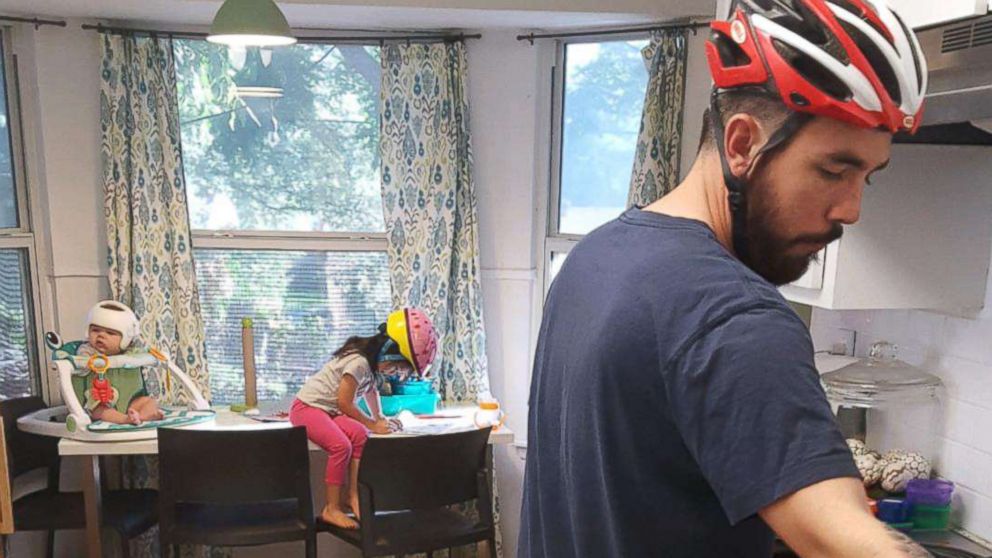 When little Jonas came home sporting his new hardware last Wednesday, his big sister Camila, 3, said she wanted to wear her bike helmet too, in solidarity.
"She's like, 'Hey! I have a helmet too and daddy has a helmet,'" Shayna Gutierrez, 31, recalled. "So she just got exited and went and dug them all out."
A photo of the Gutierrez clan wearing their helmets went viral on Twitter on Saturday, after their cousin Shea Serrano tweeted the image. The photo received more than 5,000 retweets and over 20,000 likes.
The family said wearing the helmets makes what could be a negative experience much more positive.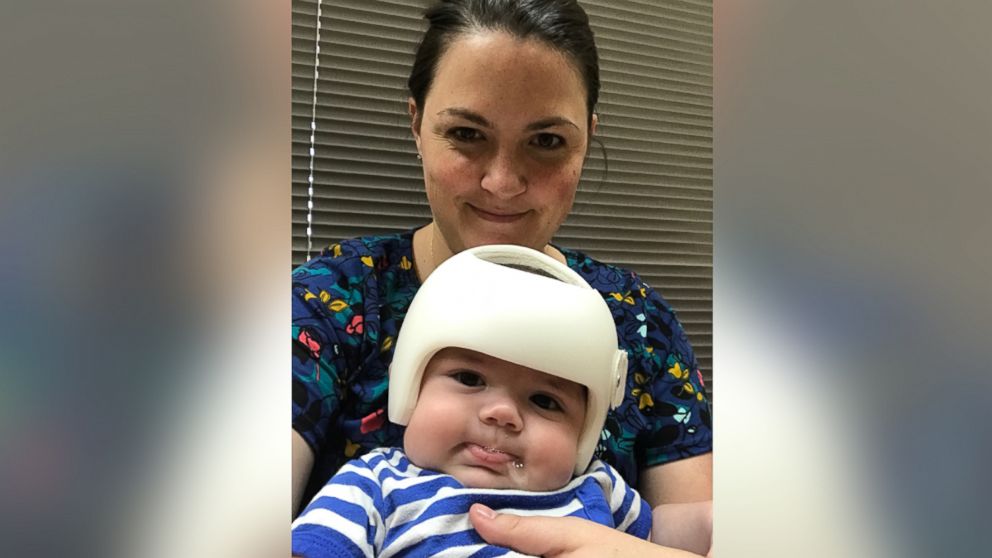 "Now it's just our normal Saturday routine," Shayna Gutierrez said. "Jonas is doing great with the helmet. He doesn't mind it at all. He's adjusting great."
The family also plans to decorate Jonas' helmet, especially after Jake Stanley at local print shop Just Print It SA said he would wrap it for free. Gary Gutierrez, 30, said they plan to wrap the helmet to make it appear like the head of a crash-test dummy.
And the father of two isn't concerned about any potential stares his family may get while out for the next few months.
"I'm more concerned with my son, my daughter and my wife than I am with other people," he explained. "When I focus on that, it's a lot easier to accept and be OK with it."