Feb. 17, 2014— -- When sisters Kate and Laura Mulleavy, creators of the fashion label Rodarte, debuted a collection of Star Wars-inspired gowns at New York Fashion Week last week, the unexpected collaboration immediately sent couture tongues wagging.
The dresses featured the images of Luke Skywalker, C-3PO and R2-D2, Jedi master Yoda, the twin suns of Tattooine and a half-completed Death Star as the finale to the Fall 2014 show. But it appears the collection was only the beginning of light-sabered love affair between designers and George Lucas this year.
On Sunday, British fashion label Preen unveiled a series of dresses at London Fashion Week with none other than the villain Darth Vader's face emblazoned across the front.
While there is no confirmation as to whether Chewbacca will make an appearance in Paris sometime soon, other instances of nerd culture on runways have been increasingly apparent in recent years.
1 - Another Fall 2014 collection by Chromat AW14 featured an LED corset that was reminiscent of images seen in the movie Tron and other sci-fi fantasies.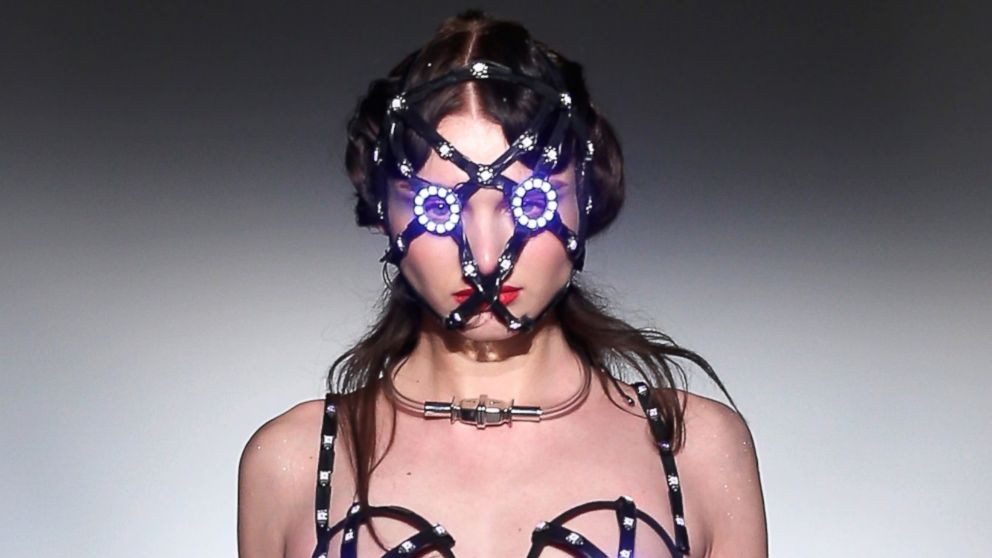 2 - In 2013, Diane von Furstenberg took her iconic wraps and cocktail dresses in a futuristic direction with the addition of Google glass as an accessory on all of her models.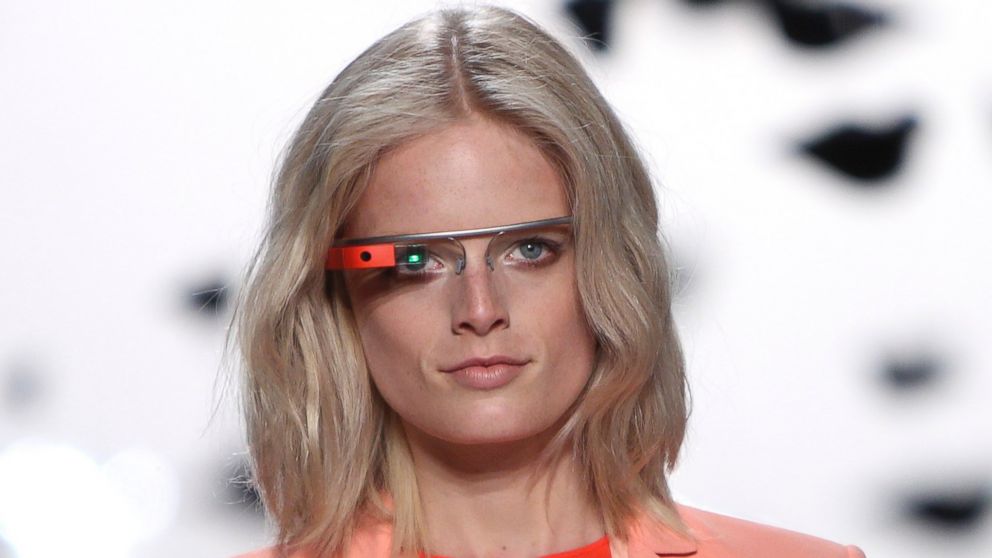 3 - Designer Iris van Herpen utilized a 3D printer to create her garments at Dutch Fashion Week 2013. The images were not only vivid to behold, but earned her the Golden Eye prize that year.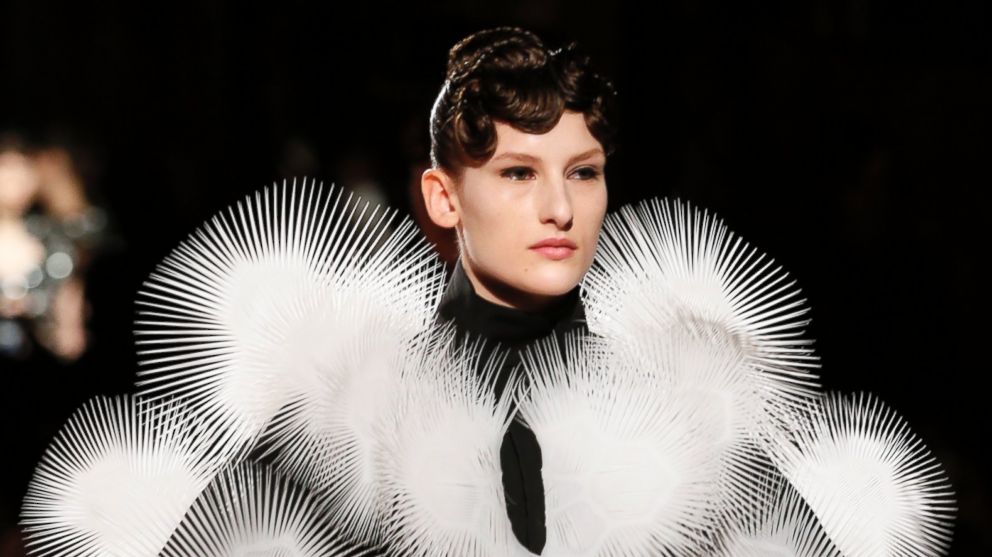 4 - Marc Jacobs' use of plaids and glasses in 2012 felt familiar to anyone who had ever been buried in the pages of Charlie and the Chocolate Factory.