A 6-week-old kitten named Porsche has a new lease on life thanks to a quick-thinking firefighter.
Interested in
Pets?
Add Pets as an interest to stay up to date on the latest Pets news, video, and analysis from ABC News.
On Thursday, the owner of a 2016 Porsche Cayenne called 911 after hearing meows coming from the car's engine. Firefighters responded to the call, arriving at the Galleria mall parking lot in Fort Lauderdale, Florida. They worked for an hour before they were finally able to free the kitten from underneath the car's hood, Fort Lauderdale Fire Rescue Deputy Chief Timothy Heiser told ABC News.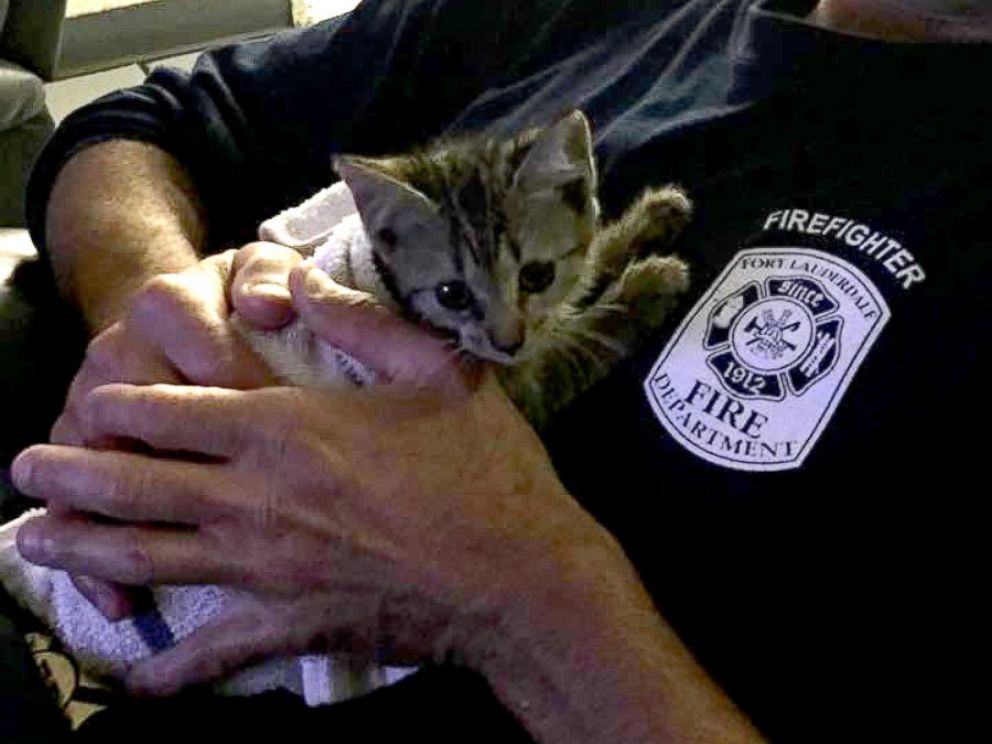 "Firefighter Eric Fillyaw, he's a mechanical guy — he saw some fur in the motor first and basically said, 'The only way we can get this cat out is we're going to have to take the car apart,'" Heiser said. "The [car owner] was great. He said, 'Just go ahead and do it.'"
Fillyaw told ABC News that he removed panels around the engine in order to remove the kitten. The animal may have gotten stuck while searching for shelter, he said.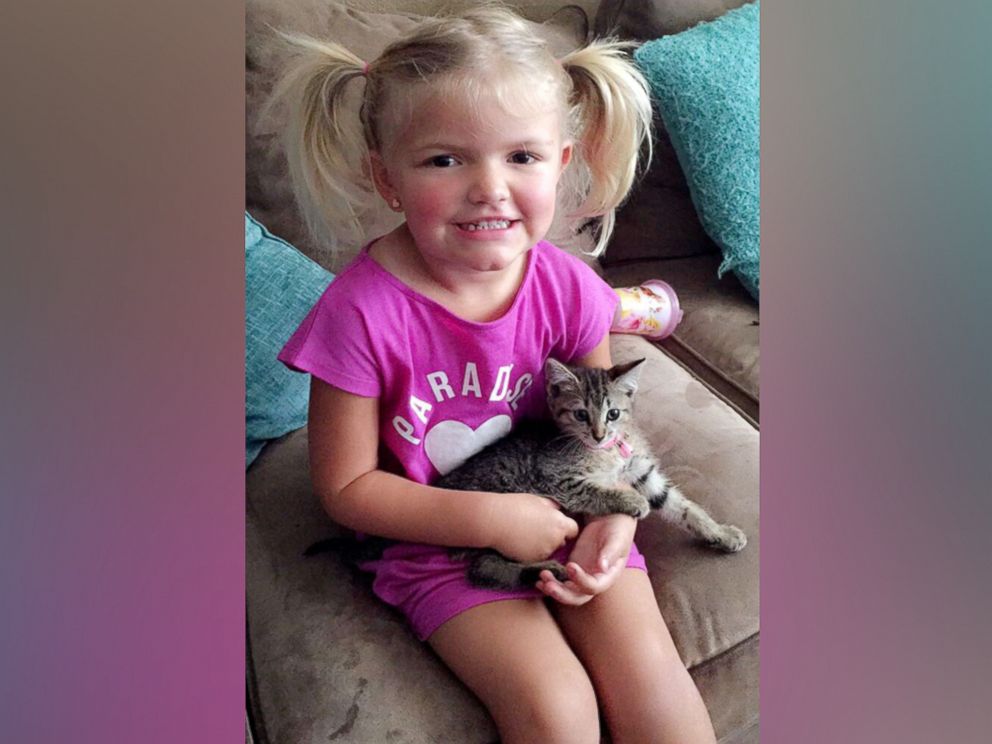 After rescuing her, Fillyaw, a father of two, knew just where to take her. He took the feline home to his 3-year-old daughter, Ainsley.
The family named the kitten Porsche, Fillyaw said.