— -- A group of Florida firefighters surprised a mom-to-be Wednesday with keys to a new home and a baby shower after she lost everything in a devastating fire.
Members of the Lauderhill Fire Department hosted the party after Nicola Taylor's apartment and baby gifts were destroyed in the blaze.
"There's no words to describe it," Taylor, 30, told ABC News today. "My dad, he cried. That explains it all. I never see my dad in tears. I would like to tell the fire department, 'Thank you.' I would like to say [to] everybody who donated, 'Thank you, and thanks for the well wishes.'"
On April 10, a fire broke out in the living room of Taylor's fourth floor apartment in Lauderhill. Taylor, who is due May 5, awoke from her nap to the smell of smoke. She fled the apartment and pulled the fire alarm. Taylor lives with her dad, cousin, and her cousin's 2-year-old son. All were able to escape unharmed.
Lauderhill firefighters arrived at the scene and extinguished the flames in 45 minutes. The fire is still under investigation by the department, Captain Jerry Gonzalez told ABC News.
Two days before the incident, Taylor's family and friends threw her a baby shower. All the gifts she received were destroyed in the fire.
"[The firefighters] were seeing a whole bunch of burned up baby items and it was very emotional for the guys, being parents themselves, it hit home," Gonzalez said. They were compelled to do something. Something touched us about this family."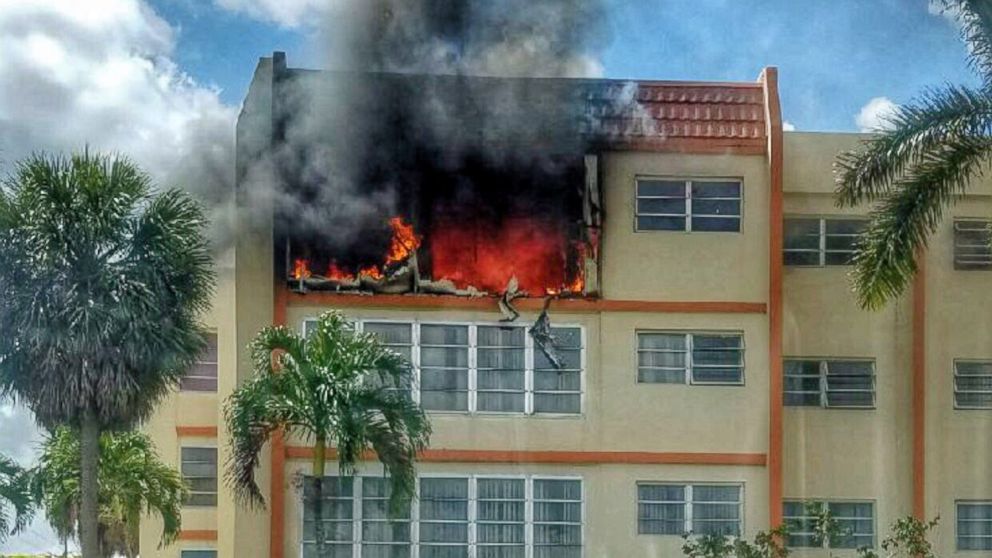 Gonzalez created a GoFundMe page, "Lauderhill Fire Family," to help Taylor and her family get back on their feet.
On April 19, Gonzalez and the crew invited Taylor to Lauderhill Fire Rescue Station 57 and asked her to pick up donations given by community. Awaiting was a surprise baby shower and keys to a brand new apartment.
"It's so overwhelming," Taylor's father, Glenton Daley, 50, told ABC News. "I don't know how to thank them. "I was worried...it was painful and unbearable and these angels came along and stood by me. I'm so thankful."
Taylor said she'll be sharing the baby shower story with her baby, a little girl, when she's older.