— -- If two of your New Year's resolutions are to get fit and travel more, taking a wellness vacation might be the best way to get a jump-start on keeping true to your word.
We've rounded up a few of the best places to drop a few pounds and get a little R&R in the process.
A staple in wellness travel, Canyon Ranch has resorts in Tucson, Arizona, and Lenox, Massachusetts. Programs geared for moms and fitness buffs are offered.
For those looking to jump-start a healthier lifestyle, the 7 Days to Change program in Tucson is a good option. It includes daily fitness and addresses nutrition and stress. Other week-long programs include: Weight Loss Program, Focus on Mindfulness, Renew Your Spirit Week, Focus on Brain Health, Encore: Flourishing in the Second Half of Life and Women's Health and Wellness Summit. A day might include a water workout, hiking, pilates, seminars and more.
Canyon Ranch is all inclusive, rates start at $1,000 per person, per night.
This all-inclusive resort on the Caribbean island of St. Lucia is dedicated to well-being and allows guests to design their own getaway. Yoga, spin, pilates, Zumba and beach volleyball are available.
New this year, however, is the addition of the Villa Firefly and customized-themed getaways. The four-bedroom villa can accommodate up to 10 guests. Retreats are Cleanse & Detox, Yoga, Mindfulness, Weight Loss and Verdic, which is "designed to restore guests who are mentally, emotionally, or physically drained by a demanding work or home life. The retreat uses a 360 degree approach, which aims to rejuvenate and re-balance mind, body, and soul." Dates for retreats vary by theme; check with the resort for details.
Prices are from $550 per person, per night.
You've heard of the show and some of the amazing transformations that have taken place. If you're hoping for a major weight loss of your own, check out one of the three Biggest Loser Resort locations in Amelia Island, Florida, Niagara, New York, or Palm Desert, California.
A typical day at the resort starts with an early yoga class and includes several other activities -- like spin and circuit training -- in the afternoon and evening. There are classes on emotional versus intuitive eating, interactive cooking demonstrations and three calorie conscious meals each day. Prices vary depending on length of stay and room type, but a stay generally runs about $2,000 per person, per week.
With 4, 7 and 10-day options and locations in both Malibu and Westlake Village, California, The Ranch has an option that fits your scheduling needs. Each day starts with an hours-long hike and several hours of low-impact strength training. Plan on yoga, cooking classes and massages during your stay.
Prices vary, the popular 7-day program is priced at $7,800.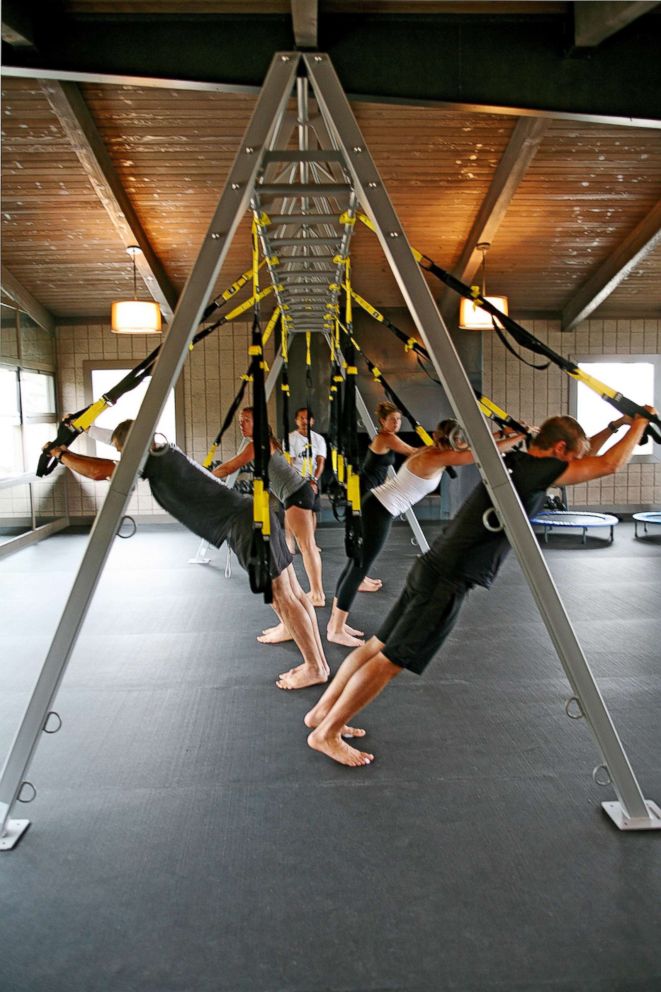 Unlike our other recommendations, you'll only have one shot at The Fitness Cruise in 2018. The 7-day cruise departs on Oct. 28 from Miami and goes to various ports in the Eastern Caribbean. Guests onboard the Norwegian Getaway can take cardio classes, dance classes, yoga, cooking seminars and more.
The Fitness Cruise is priced from $1,066 per person for an inside cabin.