— -- Oh. My. GAWD. Could this "Friends"-themed bridal shower BE any more perfect?
Bride-to-be Sana and her fiancé Taufik, who asked that their last names remain anonymous, are both huge fans of the show "Friends." They often watch it together over FaceTime to keep a sense of normality in their long-distance relationship. So, naturally, when it came time for Sana's closest friends and family to throw her a bridal shower for their upcoming nuptials, the "Friends" theme was a must.
"She basically told us that she wanted a "Friends"-theme[d] shower, so [being] the good friends and family we are, we did as we were told," Michelle Naik, one of the bride's closest pals, told ABC News of the perfectly decorated party. "She was overwhelmed and taken away by all of the details and hard work we put into it!"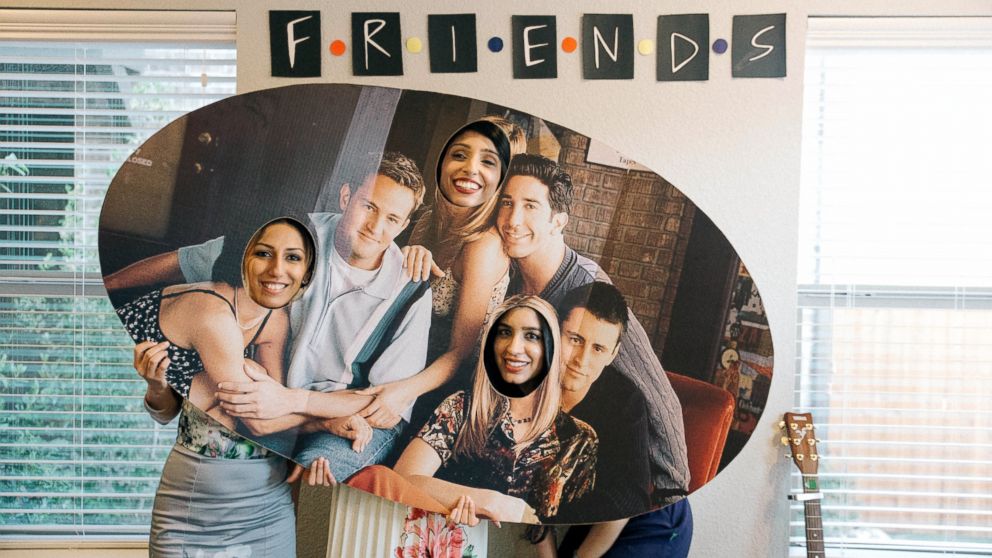 The April 30 shower in Dallas was the proverbial cherry on top of "The One With All the Cheesecakes" dessert for Sana, far exceeding her "Friends" expectations in every way.
"Shamain [the bride's sister] was the super crafty one who created the Central Perk sign, which was the name of the coffee shop [where] most of the 'Friends' episodes took place," Naik explained.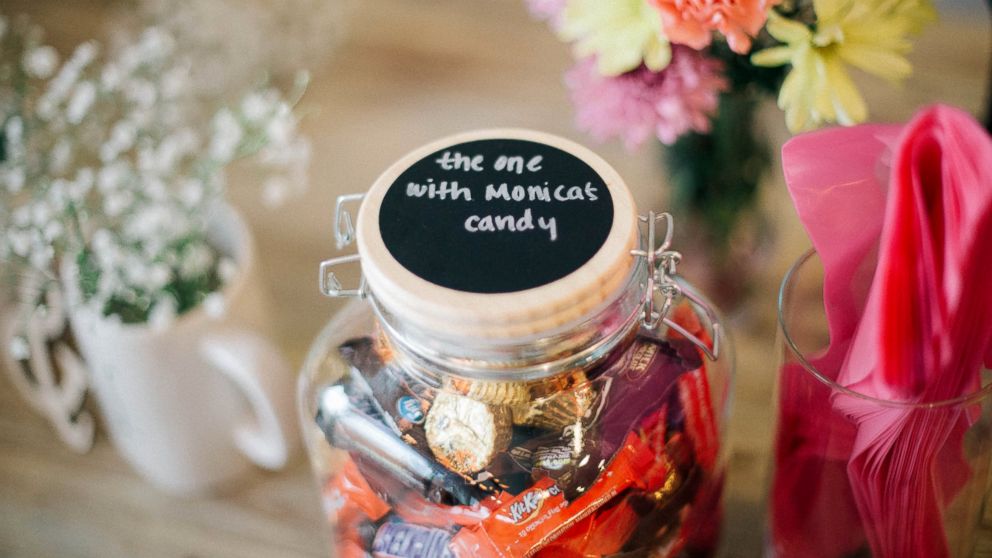 The invitations were purple and yellow "just like the door to the 'Friends' apartment," she added.
"We also had guitar posted up on the wall with a sign that says 'Phoebe will be back in 5...' to represent her infamous 'Smelly Cat' song," said Naik.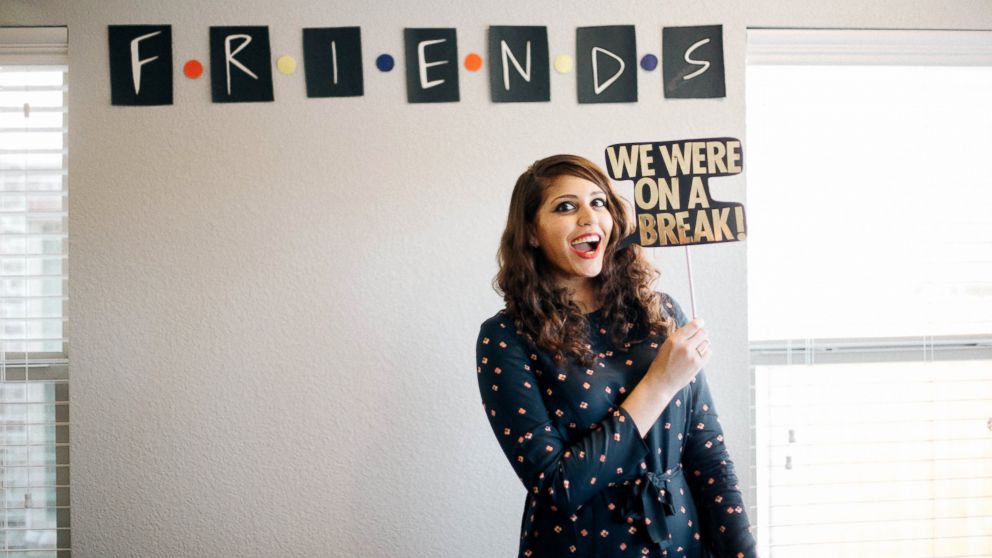 The entire menu even revolved around all of the "Friends" characters, including Joey's sandwiches, "The One With the Dozen Lasagnas," Phoebe's grandma's chocolate chip cookies, and Monica's candy.
"It took a little over a month to plan the shower," said Naik. "It was a little tough for me living in Houston and trying to envision what I wanted to do for the decor. I'm an editor for 'Weddings in Houston' magazine, which helped me with so many decor ideas since I'm constantly surrounded by weddings!"
After pulling off such a creative shower, it's safe to say Sana has some of the best "Friends" ever.