— -- A frog that had been run over by a lawnmower was transported more than 700 miles across Australia for treatment that possibly saved its life.
Min Tims, a "distraught" woman in Queensland, Australia, accidentally ran over the 2-inch frog, according to Deborah Pergolotti, the president of Frog Safe, an animal wildlife rescue and rehabilitation facility that treated the little amphibian.
"Since the care it would require was far too complicated for an untrained person to do," she suggested the frog be flown from Mount Isa, a city in Queensland, to Cairns to its facility, more than 700 miles away, Pergolotti told ABC News.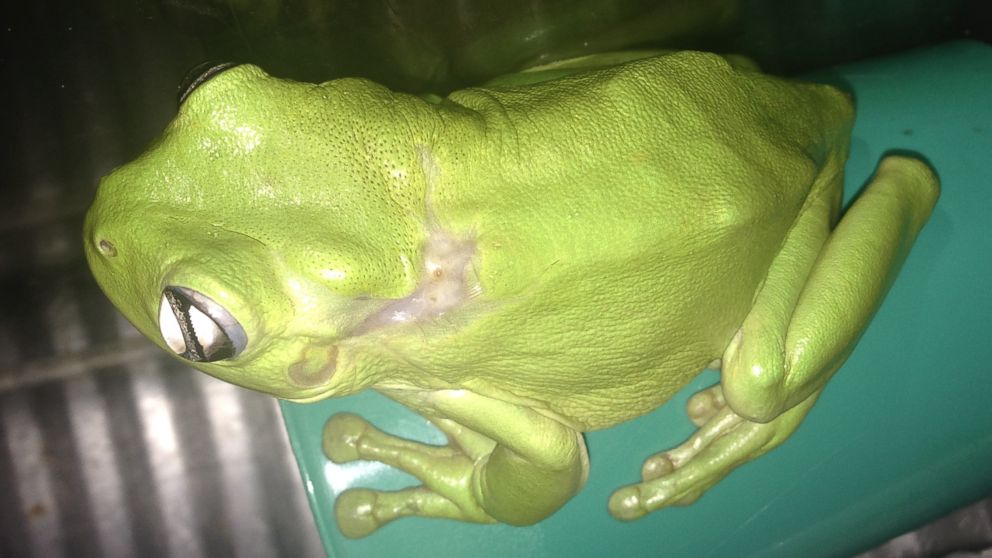 Thanks to three businesses donating their services — an animal transport company, a courier service and an Australian airline — the green tree frog was able to receive treatment.
"The frog was out on the lawn during the day because it was already not feeling well," Pergolotti explained, adding that the frog had two internal parasites.
The frog also was wounded on its back and behind its eye because of the lawnmower.
"The wound took about four to five weeks to clear the infection and heal over completely, and we used a range of alternative medicines for that," she added.
Pergolotti said the facility plans to return the frog to Mount Isa "shortly," after it has fully recovered.
It's good news for the little frog, believed to be 2 or 3 years old, as the Australian green tree frog has a typical life span of about 15 years, according to the National Wildlife Federation.