— -- Meet Gandalf, the fluffiest world-traveler to hit the Internet.
The Siberian cat was rescued from a pet shop that was closing in downtown Seoul, South Korea, and has been globe-trotting ever since.
"He was 5 weeks old with a respiratory infection and the sweetest little face!" his owners, who now live in northern California, wrote to ABC News.
Coming up with the cat's creative name was a no-brainer.
"We are avid 'Lord of the Rings' fans and when we saw his cute little beard we knew his name was Gandalf. He was born a Gandalf," they explained.
From the moment they rescued Gandalf he "always wanted to go with us to places so we decided to try the leash and see if he would like it," his owners said. "He didn't mind at all!"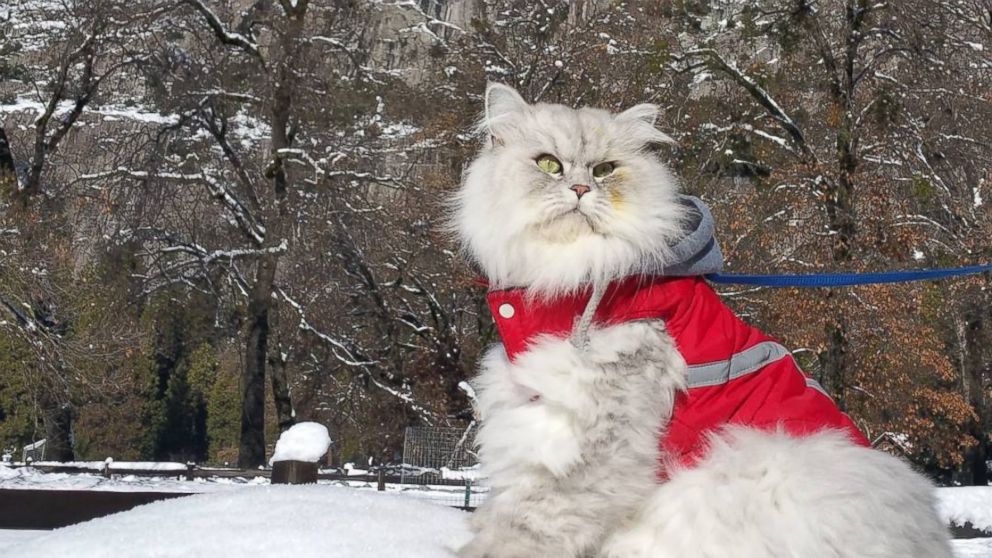 Fierce Feline Named 'Angry Pearl' Goes From Shelter to Viral Stardom
'Klepto Kitty' Goes Viral For Stealing Neighbors' Belongings
Gandalf, 2, couldn't get enough of all the new scenery.
"Gandalf was so impressed by all the wide open spaces and landscapes in the U.S. that we wanted to show him more," they recalled. "We decided to do a road trip back to our home state of California and show Gandalf historic sites and national parks along the way!"
The couple has captured Gandalf's purr-fect adventures across multiple states and countries on his Instagram account, where he's amassed more than 14,000 followers.
"The Grand Canyon, Yosemite and the Redwoods of Mendocino County have been his favorite locations so far," his owners wrote.
Their famous kitty is very friendly and loves meeting his fans.
"People will often ask 'is that a cat?!'" they explained. "Gandalf loves to meet people so he will walk right over to them while we are out. He gets his picture taken and lots of love so he is a happy kitty!"
He's loved his time in northern California, but the happy family will soon be moving to New Zealand.
"Gandalf is looking forward to learning some more of northern California's history and hopes to visit a few more national parks before he moves across the pacific to New Zealand," they said.