— -- Three generations of boys in this Colorado family share a July 1 birthday.
Beauden Mathew James Eppard, the newest addition, was born July 1, 2017.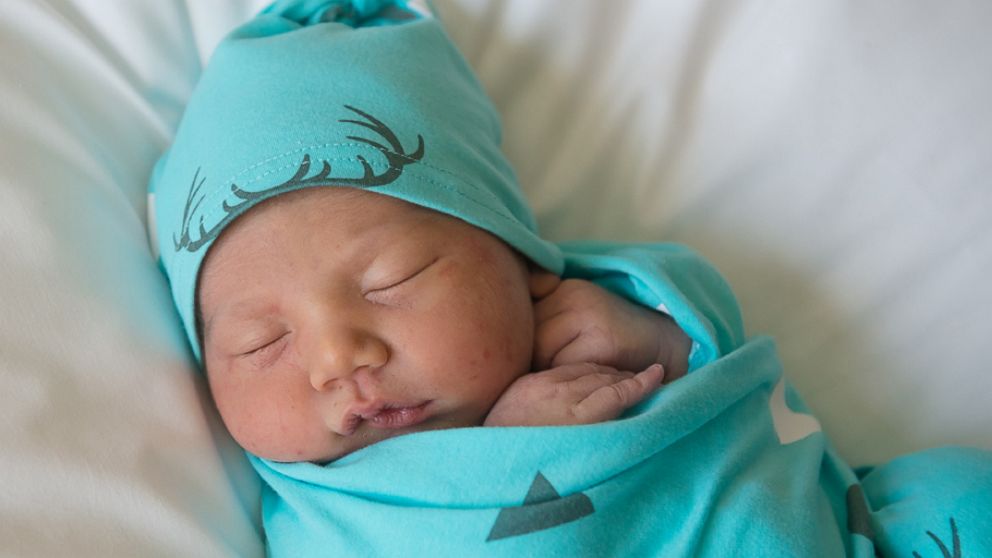 His proud daddy, Connor James Eppard, was born July 1, 1990.
The baby's great-grandfather, James "Jim" Morrisette, was born July 1, 1931.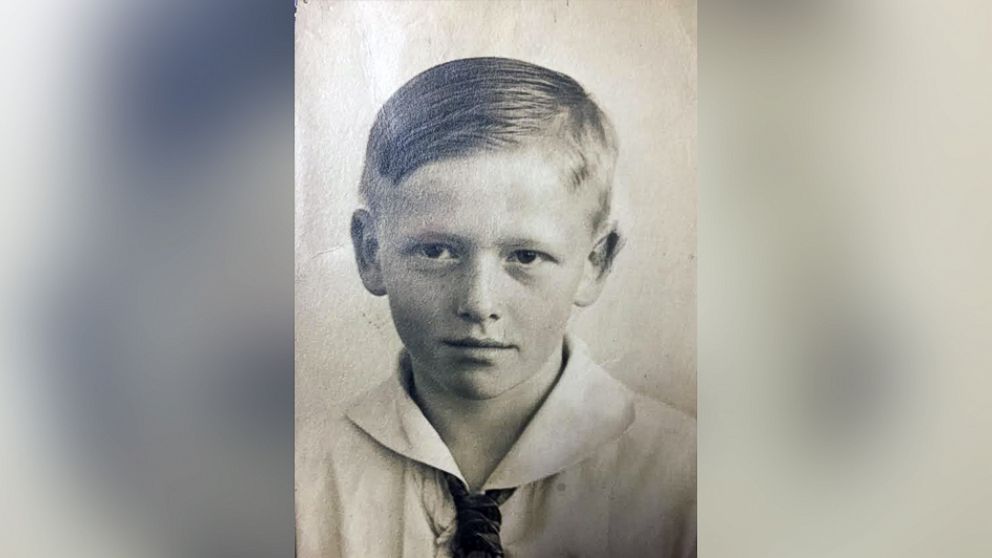 "It's incredible. We're an extremely tight-knit family and my grandpa and I always celebrate together," Eppard, of Littleton, told ABC News. "It's a real tight relationship. It's just incredible to add him to that, and for it to be three boys across the generations is pretty amazing. I'm blown away by it. God always has a plan for that."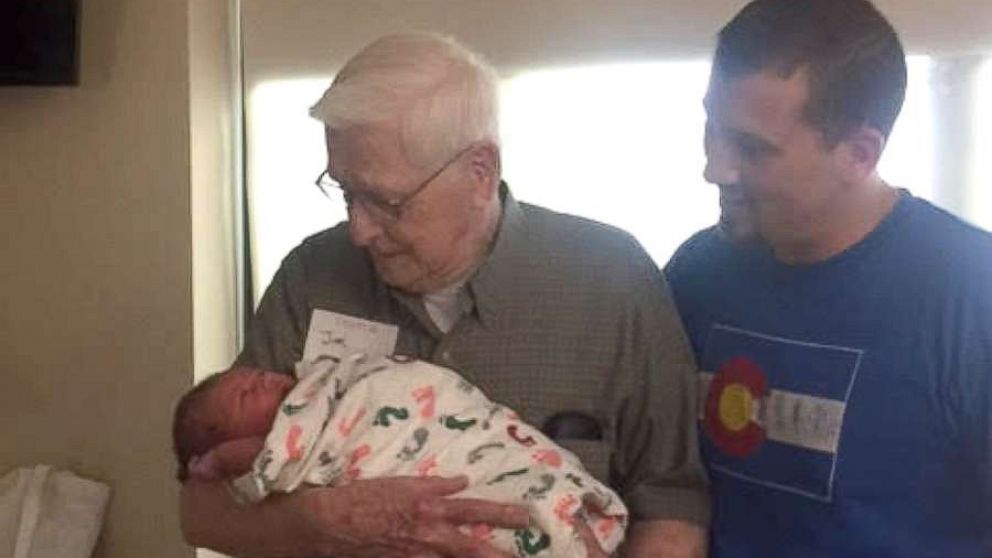 His son Beauden's due date was originally July 17, but he was born early by C-section.
"We just bought a house and moved in on the 29th, two days before, and I assume that probably had some stress levels that might have induced that a little bit," Connor Eppard said of his wife Jordyn Eppard's early delivery. "She started having contractions going through that whole process. We had a doctor's check up on the 30th and it was scheduled to be our final ultrasound and just a wellness checkup. The doctor went through the routine and said, 'You guys should go across to the hospital. I think you're in labor.'"
The proud parents said they were not trying to carry on the July 1 birthday tradition at all, but are thrilled it worked out that way.
"We didn't necessarily want him to be born two weeks early because there's always risks," said Connor Eppard, 27. "When they started measuring the head we laughed about it maybe being a possibility because he was already so big, but when it actually started happening we were just like, 'No way. This is crazy.'"
"It's just totally amazing. They are all so close," mom Jordyn Eppard, 26 added. "Connor and his grandpa are very, very close so they were all rooting for it. I couldn't imagine it any other way. It's very special for us. Him being born on the 1st is the cherry on top to this whole pregnancy."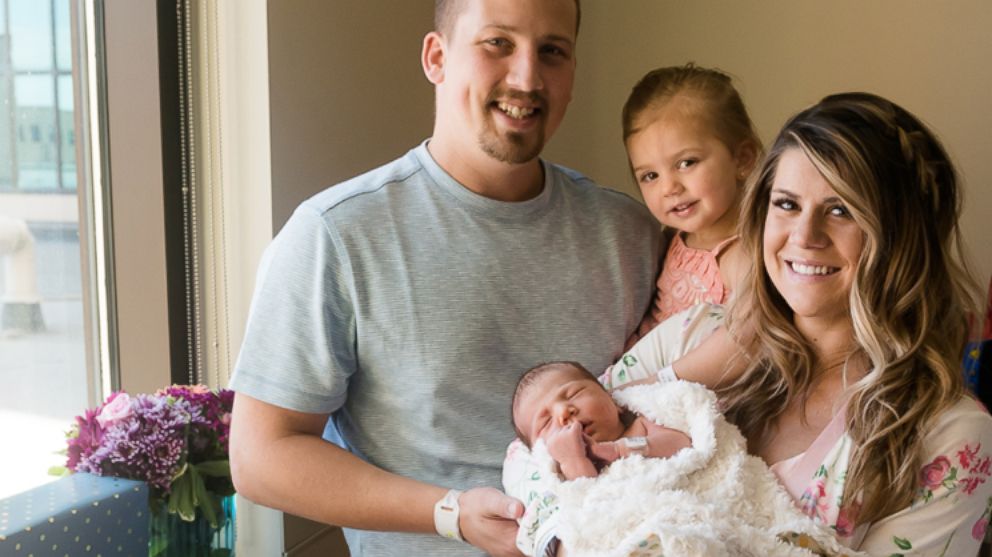 When they called Beauden's great grandfather to tell him the joyous news, he couldn't believe it.
"I called my grandpa and said 'Hey, grandpa grab a seat for this one,'" Connor Eppard recalled. "He kind of laughed and I think he could Beau crying in the background. Next thing you know he was in the car driving down to the hospital."
"It's beyond my words. It was so exciting. It was just hard to believe," Jim Morrisette, 86, added.
Connor Eppard's dad, Rik Eppard, is the only one who doesn't share the July 1 birthday, but he's still over the moon for the other men to share the celebration.
"My dad was born was Dec. 9 of 1963, wrong time of the year," Connor Eppard said with a laugh. "But when Beauden was born my dad was beside himself, so excited."
The proud parents already had the baby's name picked out prior to birth, but when the 8-pound, 11-ounce boy came on July 1, they added the name James into the lineup.
"It was a last-minute decision," said Connor Eppard. "We had the name picked out as Beauden Matthew, but when he was born on the 1st we knew we had to keep with tradition and throw a James in there."
The family is looking forward to their large July 1 birthday celebrations for years to come.
"We always have a huge 1st of July party," said Connor Eppard. "We get all the family together and we do a big barbecue or a crawfish boil, big seafood boil. Now it'll be fun to have another reason to celebrate. It's been a whirlwind."
"I'm 86 now and I don't know how many more birthdays I'll have, but that's a special incentive to keep going, for sure," Jim Morrisette added of the new bundle of joy.