— -- The adorable giant panda cub Bei Bei made his public debut today at the Smithsonian's National Zoo in Washington, D.C., where eager crowds lined up to get a close look.
"Today was a thrilling day at the National Zoo," a spokesperson told ABC News. "After watching Bei Bei on the panda cam for months, our public got to see this 22-pound cute conservation success in person."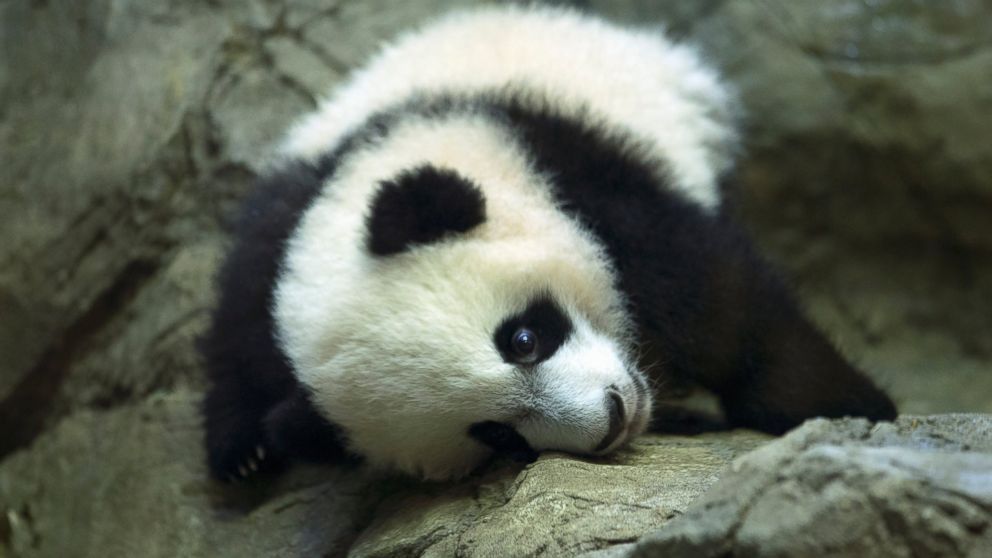 About 4,300 people came to the panda house when his big sister, Bao Bao, made her debut, and while there are no definite counts yet, the zoo is expecting about the same number of visitors today for Bei Bei, a zoo spokesperson told ABC News early this afternoon.
The exhibit is open today from 9 a.m. to 4 p.m.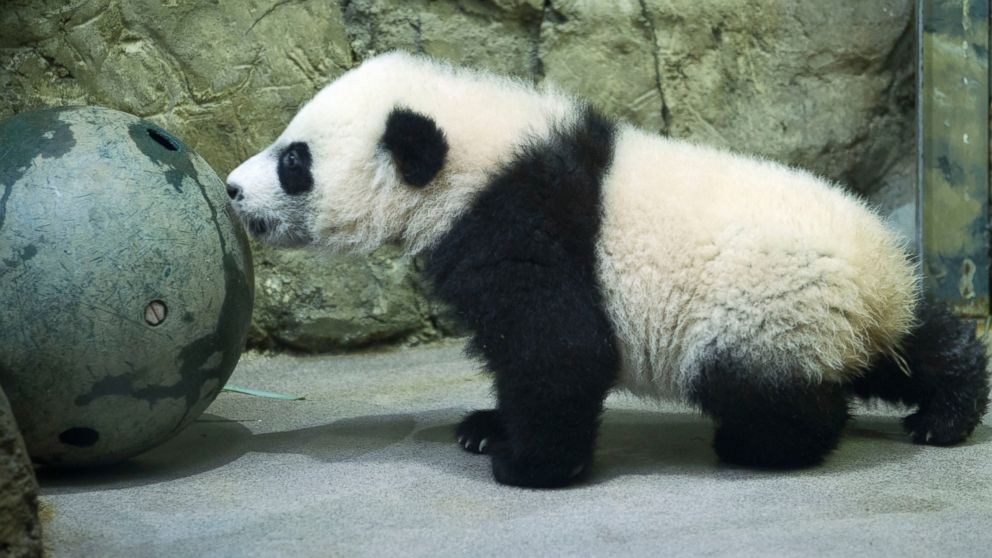 Bei Bei and his twin were born to Giant Panda Mei Xang on August 22. Bei Bei's smaller brother passed away within a week.
Bei Bei's name, which means "precious treasure," was announced in September by first lady Michelle Obama and Chinese first lady Peng Liyuan.