— -- It's what the Girl Scouts of Greater New York is calling a first.
Girl Scout Troop 6000 -- which serves homeless girls and women in New York -- is the first "full single unit...that serves girls in shelters" in the nation, Meridith Maskara, the organization's chief operating officer, told ABC News.
It was created back in February by Giselle Burgess, a homeless woman who serves as a community engagement specialist for Girl Scouts of Greater New York.
She began the troop out of a Sleep Inn, located in Long Island City, Queens, an operating 10-floor hotel that services 100 homeless families.
Burgess told the New York Times, who first reported on the troop, that her organization is not only paying for the girls' monthly dues, but they also covered the costs of membership fees and starter kits.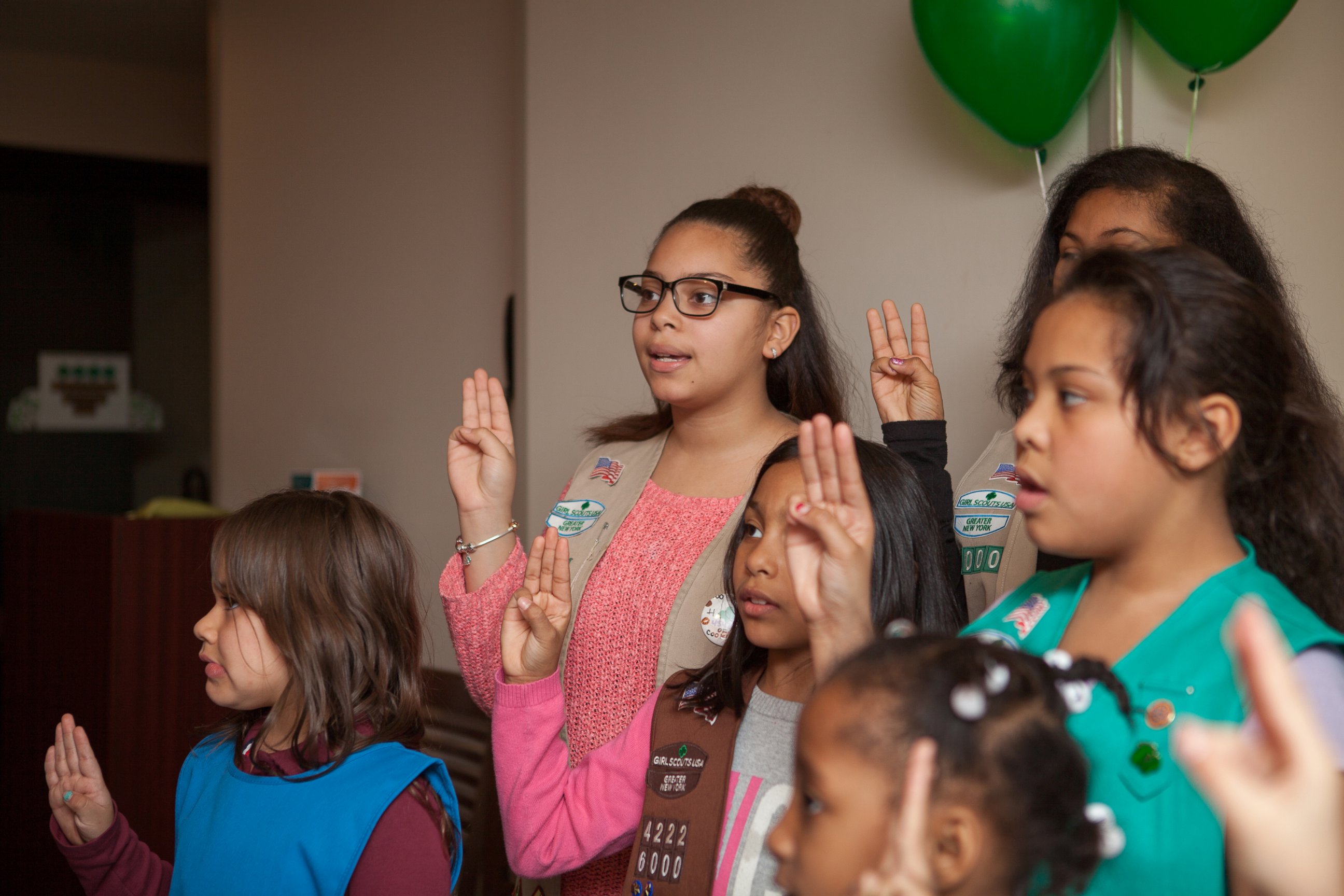 Maskara noted that many times families will be "reassigned within the shelter system. Their family can get moved without notice within the city."
"The troop says [to the girls] although other things in your life won't be consistent, we will be. We'll be your anchor," she added.
Troop 6000 currently has a membership of 23 girls, ranging from kindergarten students to high school students. They meet weekly to organize and execute several community service projects that benefit their community -- from planting seeds in local gardens to learning how to become mentors.
Council Member Van Bramer visited the Long Island City homeless shelter last November to serve Thanksgiving dinner, he told ABC News in a statement.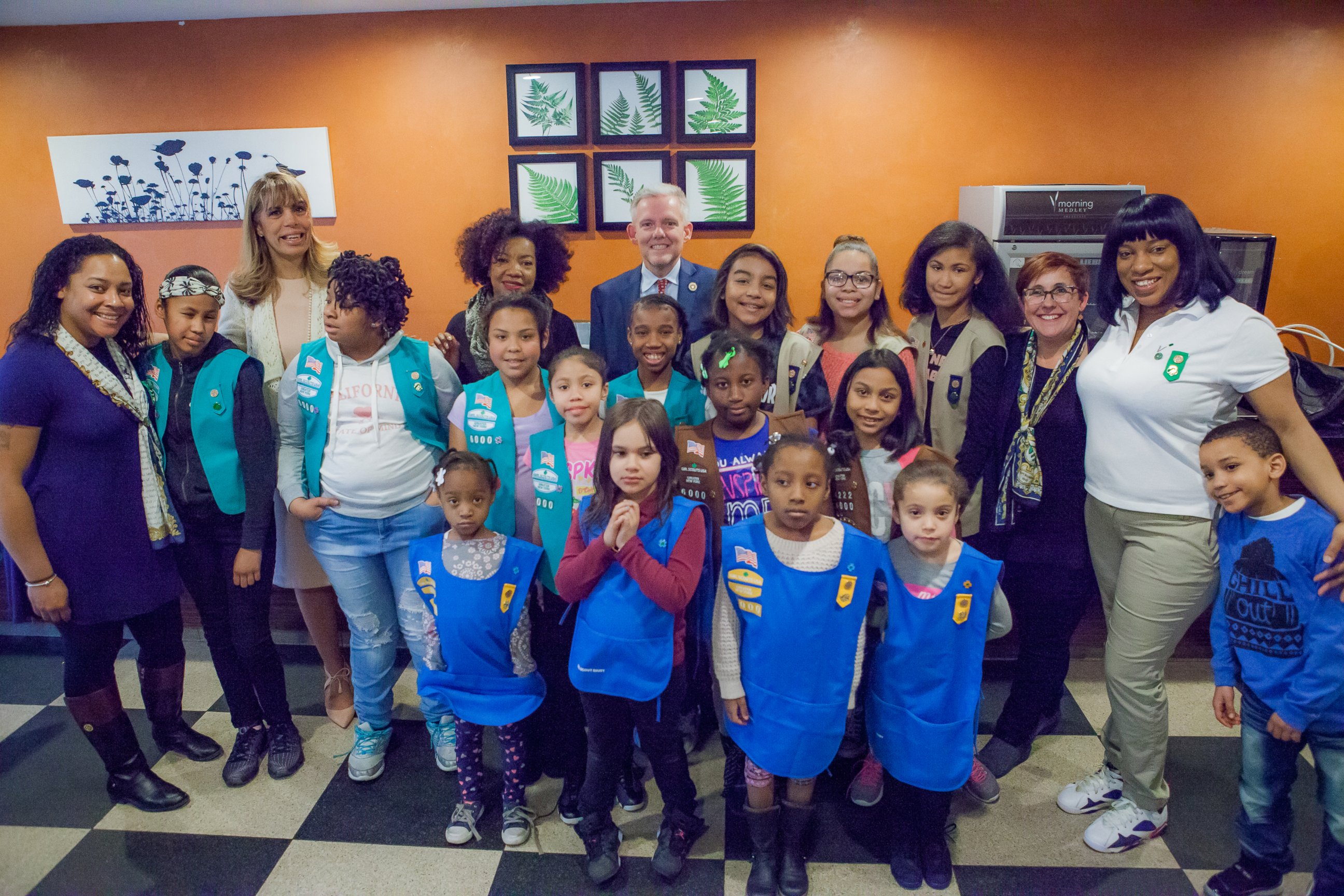 "Last November, I joined the Girl Scouts of Greater New York to serve Thanksgiving dinner at a homeless shelter for women in Queens. It was there that we dreamed of a Girl Scout troop created specifically for homeless girls," he said in a statement. "With Troop 6000, that dream became a reality.
"I've met the members of Troop 6000, who all live in a shelter in my district, and I can tell you that they have big dreams. They are our future engineers, fashion designers, athletes, doctors, activists, and community leaders. With Troop 6000, these girls now have a place to realize these dreams, find stability, make lifelong friends, and discover the strength they have inside to be whoever they want to be. Troop 6000 is just about the most right thing I've ever been a part of, and I'm committed to its expansion all across New York City," Van Bramer concluded.
Girl Scouts of Greater New York already wants to expand the troop, offering their services to more homeless girls in New York.
Maskara said, "There's such a need."
"We're doing what we do best: give girls courage, confidence and character to make the world a better place," she continued. "They've really bonded together as a unit, immensely. It's beautiful to see the transformation."